Karol G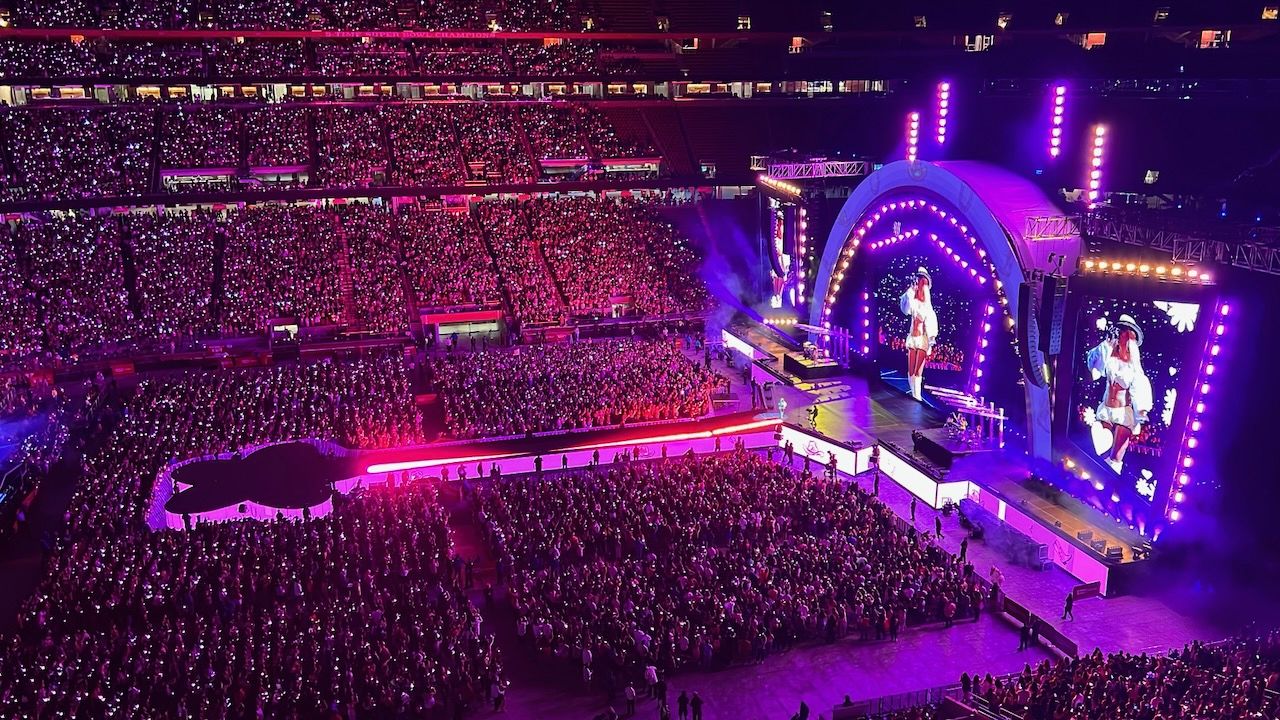 My first visit to Levi's Stadium this year was not a 49ers game but a music concert: Karol G - Mañana Será Bonito (Tomorrow will be good) Tour. My wife won a lottery in her office for the suite seats; yes, two suite seats, and it was my first time visiting Levi's Stadium Suite level. Thank you, SK hynix America!
The ticket indicated a 7 pm opening time, but the show didn't begin until approximately 8:40 pm. I remembered my frustration when Boyz II Men arrived late for the opening of their Korea tour, delaying it by over two hours; I didn't remember when it was - around the late 1990s or early 2000s. Interestingly, it was only partially occupied around 8 pm but completely full upon opening. I realized that it's possible that such delays are a customary thing in live performances by pop stars (I'm not sure).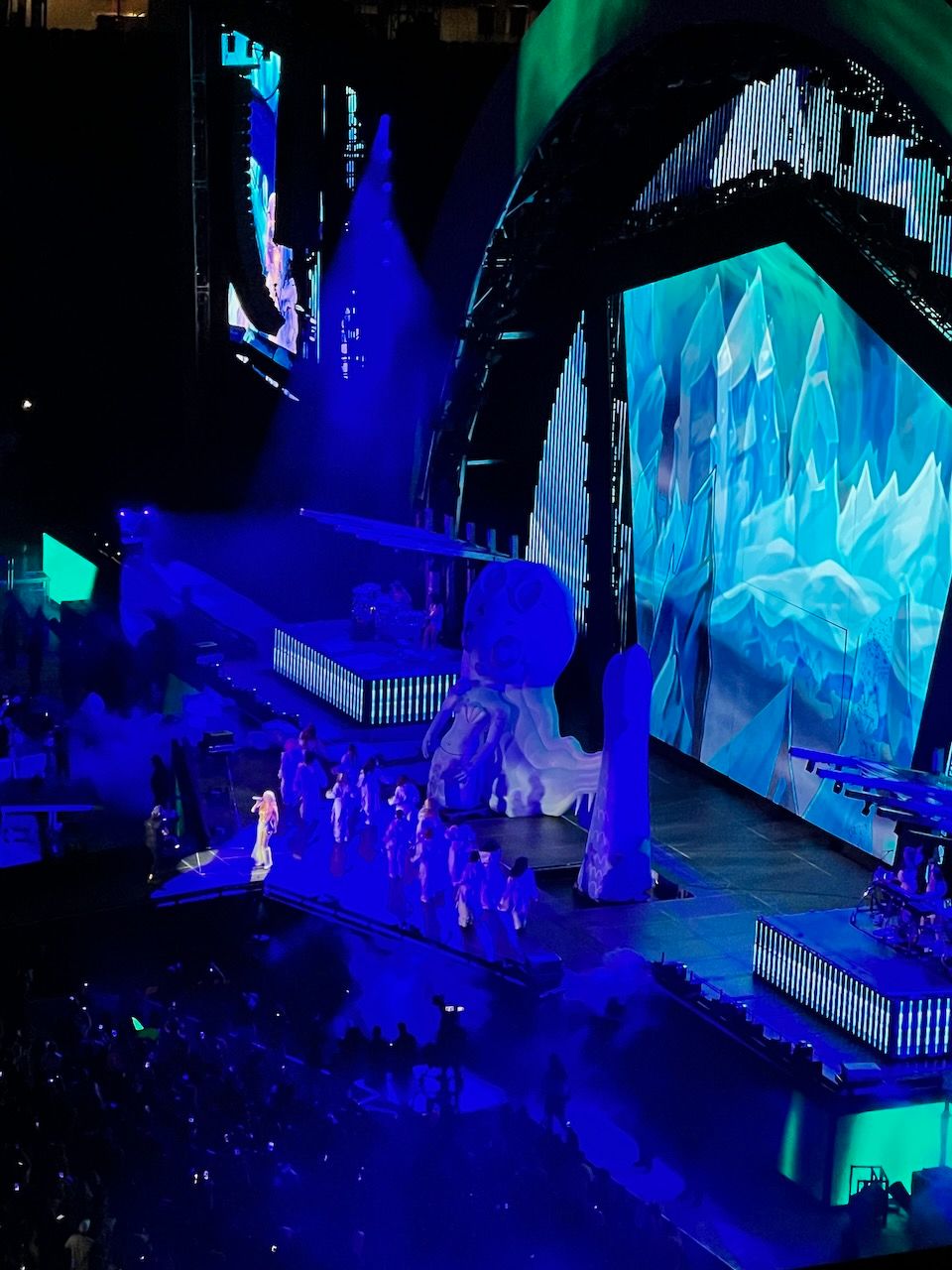 I hadn't known of Karol G - I heard she had some songs in the new Barbie movie. Although the setlist was not familiar to me, I was impressed by every bit of the event. Most of all, I was impressed by the technology of the stage (yes, I'm an engineer). When I passed the gate, I had a wristband-type Cyalume. I was unable to find any buttons to activate the device and was surprised to discover that it was controlled centrally. The Cyalumes were randomly distributed, making it impossible to assign specific seat numbers to them. However, it is likely that the control tower (or someone) had the ability to not only turn on/off it but also change the colors of specific areas only. What an engineering.
The show was terrific, but the parking was terrible. It was my first time using the Stadium parking; we used to park the car at my wife's office which was a 40min walking distance away. The parking experience at Levi's Stadium was already known to be much problematic, yet I never anticipated it would be to such an extreme extent. It took one and half hours to get out of the parking lot. No, I'll never use it again.
P.S.: Another problem was that the show organizer let us go with the Cyalumes turned on. It was already two days ago, but they are still flashing. I hope they can make it through Halloween.