BioShock Remastered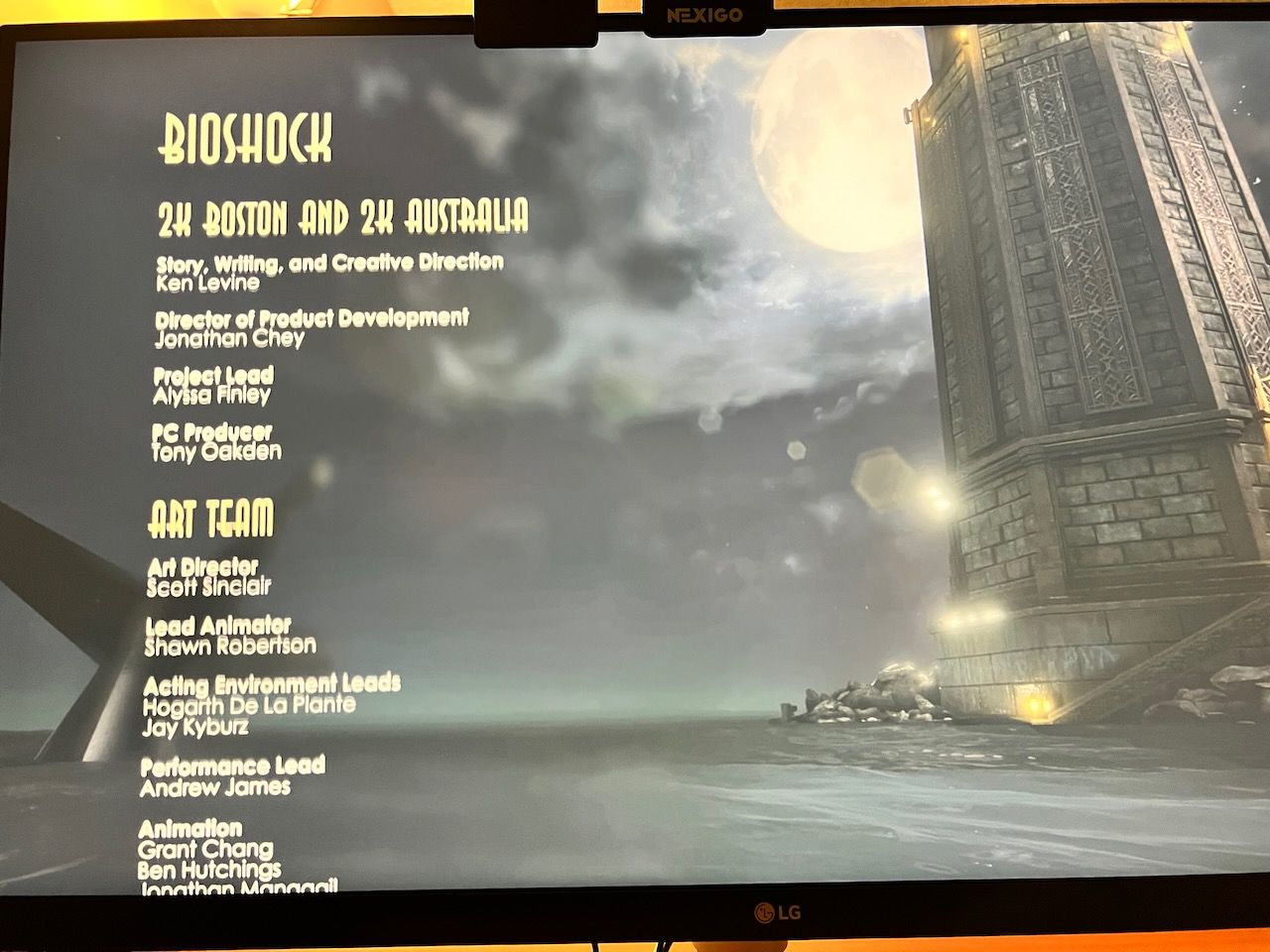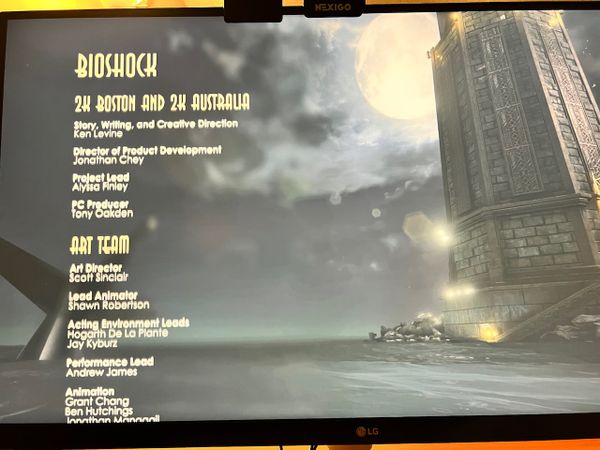 I suddenly came not to play PC/console games around 2007. Partly because I quit a gaming studio and started my Ph.D. courses, but mainly because around 2010, I thought the PC/console gaming was too saturated, nothing interest and mobile would prevail. Yes, it was true: mobile games flourished. But PC/console gaming was not dead, and the decade of PC/console gaming was a blip to me.  I realized I was wrong when I got to play Breath of the Wild.
I've wanted to play some masterpieces such as The Witcher 3, Red Dead Redemption, God of War, Last of Us, and so on. However, I didn't have PlayStations or Xboxes. And it was virtually impossible to buy the new consoles (PlayStation 5 or Xbox Series X) these days. So, I procrastinated my non-commital aspiration to someday when I buy one. But, one day, I came up with an idea: my new M1 Macbook Air could be a great game machine. I haven't played any game on my Macs for a long time. I think it was because I have only used the Magic Trackpad since 2007, so I grabbed and connected a mouse to my MBA. Not so many AAA games were available in macOS, but it looked just plenty for me. I chose the one of 2007: BioShock Remastered.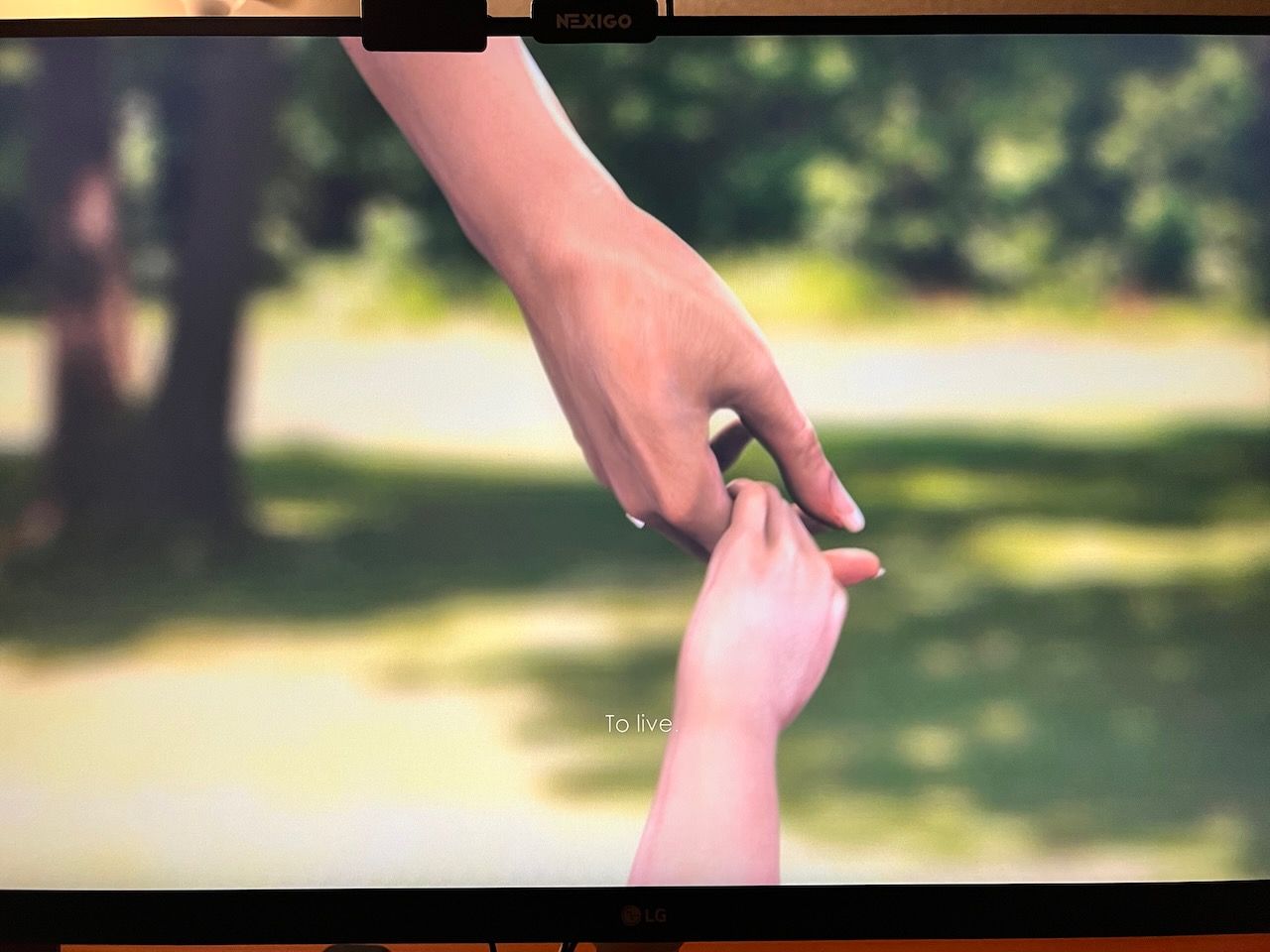 I played 3-4 hours a day every weekend, and it took a month to complete. I could be more moved unless I had not read "Reset," but I could 100% agree that this was a masterpiece. I was astonished when I first played the hacking in the game, because it was very similar to the one in System Shock - yes, I realized that the name "Shock" made every sense. (Even I had known it from "Reset," I couldn't get it until I played it.)   The storyline was solid. I never expected the plot twist when I killed Andrew Ryan. I wondered when this kind of twist prevailed. I recollected many in various JRPGs; I might be just out of PC AAA games too long.
One thing that was disappointing was the UI. The hints and the arrow directing paths were helpful. But sometimes, it just disappeared. It was hard to find out how many items remained for quests of collecting items: I could only know it when I got a new item. I still don't know how I can change the order of my weapons and Plasmids. Playing old games thrilled me only until I realized there was no more fun from the inconvenience.
I'm going to play "Pillars of Eternity" for my next game. The Balder's Gate-style RPGs were my favorite in my graduate school days. Longing for new pleasures; it always reminds me that the most precious thing is Time.