Facebook Marketplace Scam
One collateral damage of my Death Valley trip was that we bought La-Z-Boy recliners. We had one night at Harris Ranch, and the room had a recliner. All my family loved it, and we decided to buy one. We bought one love chair and one manual recliner from La-Z-Boy. So, we had to deal with the old one. My last experience selling off something in the US was more than ten years ago. I used Craiglist at that time to sell my car. I had no idea how I could do it these days but suddenly came up with Facebook Marketplace.
Registering my old sofa was an easy task: the UI was so intuitive. To my surprise, I got a message (from Facebook Messenger) in a minute just right after I posted it. The sender asked me to send an SMS to his phone. When I sent a message, he said that he wanted to verify I was the one who posted the sofa, and he would send a code and asked me to resend the code.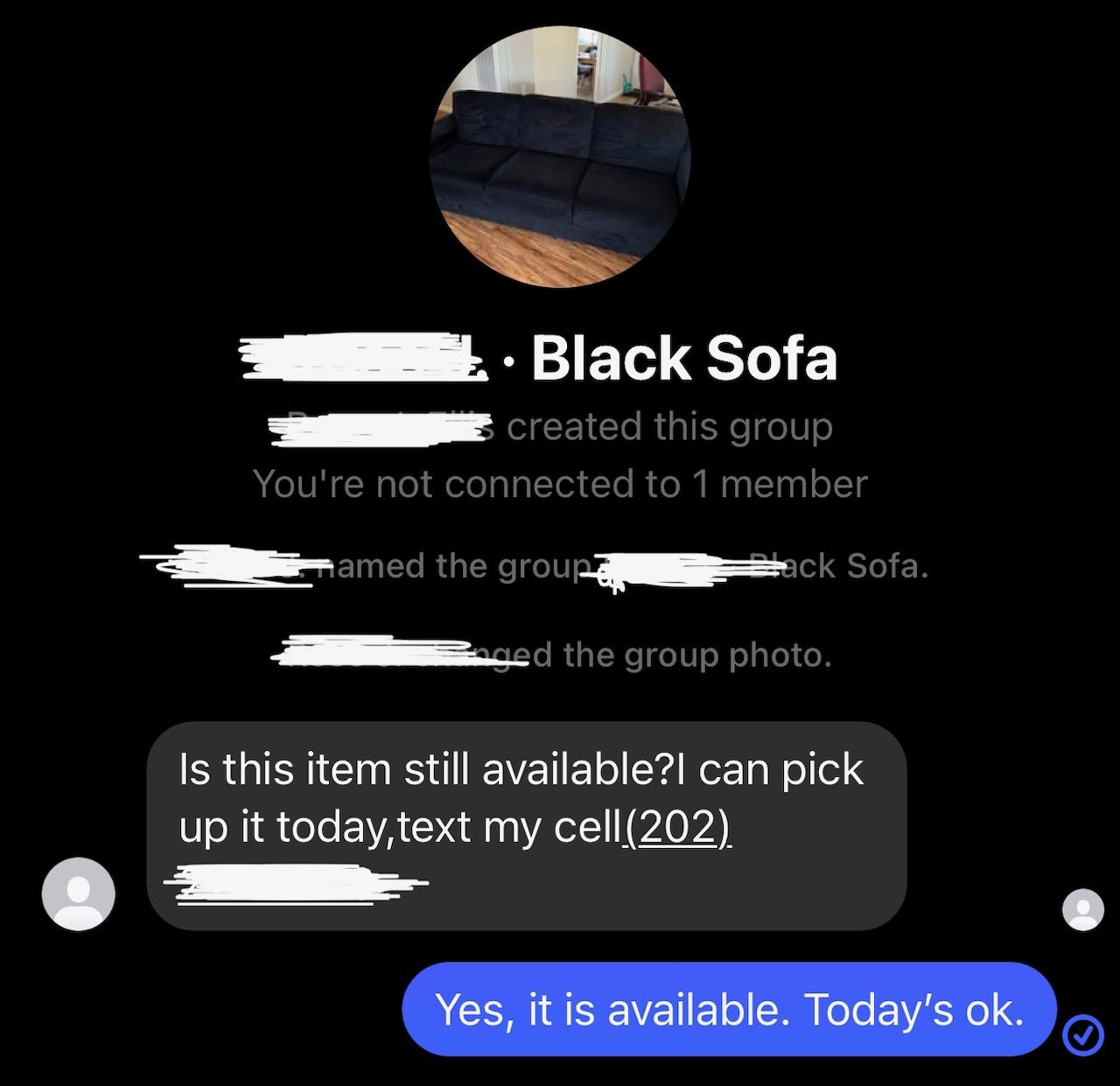 Without any doubt (and in the hope that I could sell off it so fast), I sent the 6-digit code that I got. But he said it didn't work and let him know other phone numbers. It made me think weird, and I realized it could be a scam. The 6-digit code was from Google Voice. I hadn't used Google Voice for a while. I logged in with my account and found that my actual (physical) phone number was linked with another account. I re-linked my number and reported it as a scam to Facebook.
As a computer expert, I always thought of myself as the last person who could be snatched by any scam or fishing. But I was not. Luckily, I could sell it in three hours anyway, but I could have had more terrible experiences. For example, the Google Voice link could have disarmed all my two-factor authentications if I had remained unnoticed. The unfamiliar context could make us vulnerable - a lesson of life.