Fleet Week SF 2022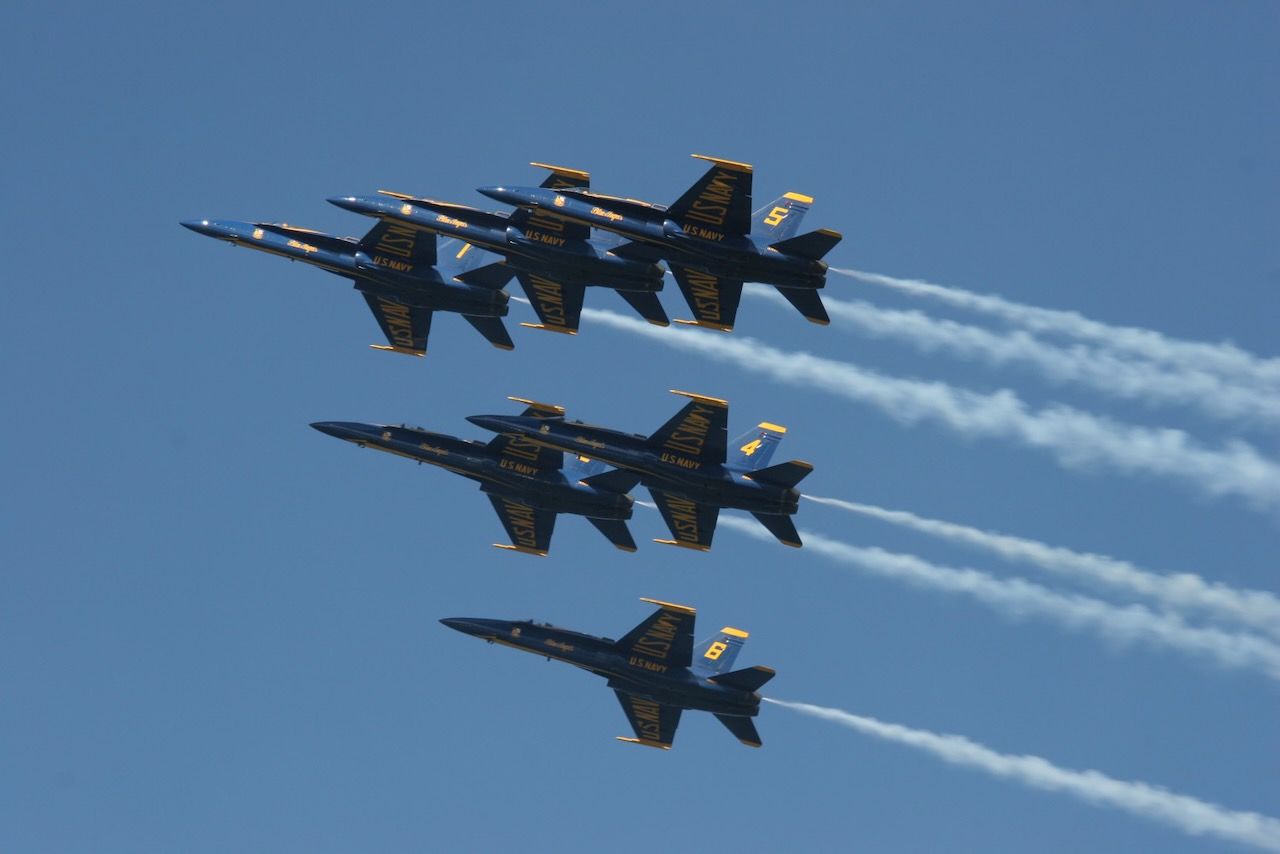 Every October in the Bay Area starts with Fleet Week SF. It is now a family ritual to visit the SF Pier area during the Fleet Week season, and I can tell the highlight of the event is the air show by Blue Angels. This year, we wanted to have a perfect air show watching and bought premium seats at Marina Green. However, unfortunately, all we had was we could learn a new phrase: Karl the Fog.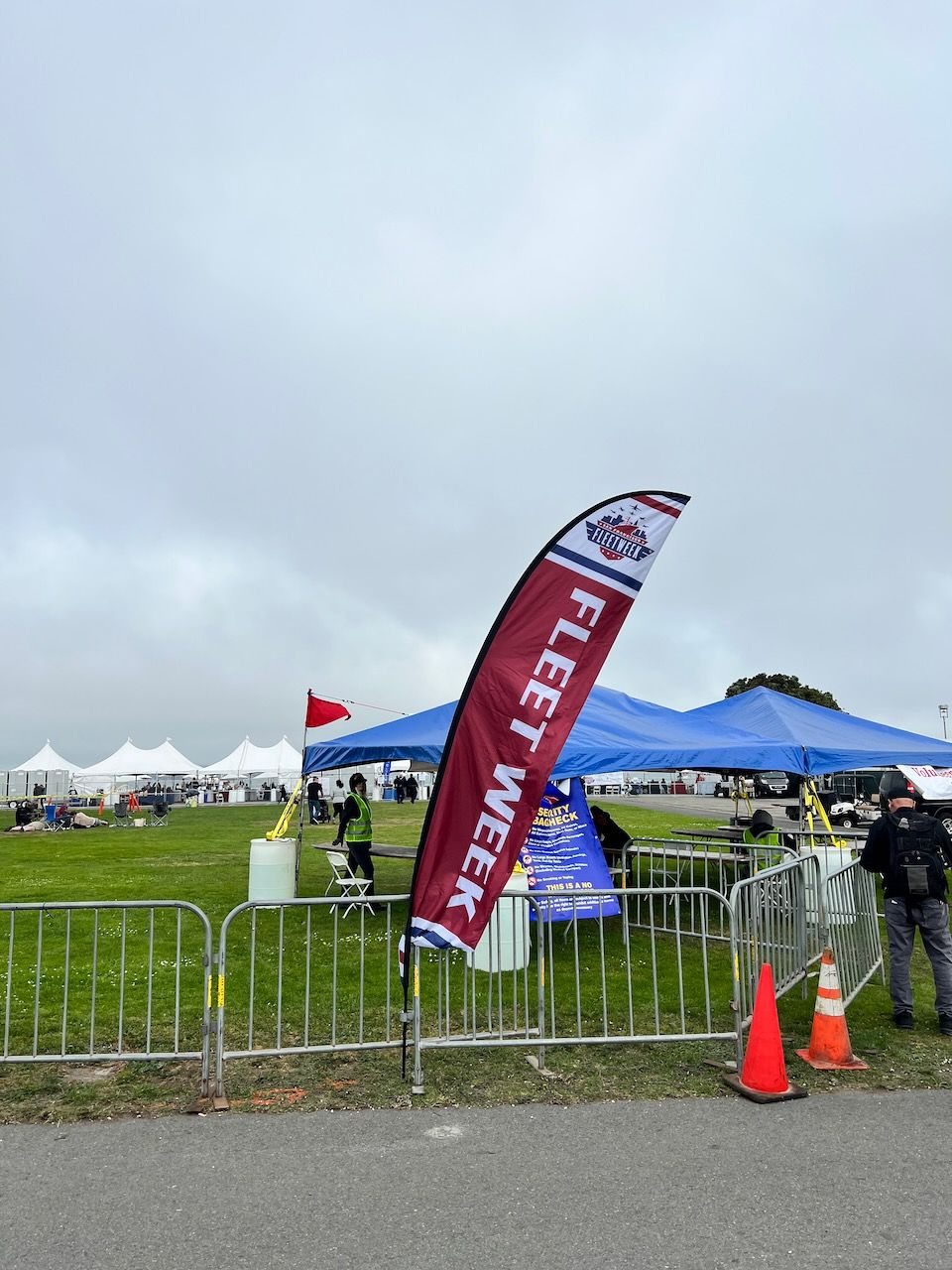 Fleet Week was a huge event; I heard more than a million would visit SF during the period. Even though it was early in the morning, there were a lot of concessions and event booths (mainly from the Navy and military offices). The premium box seat was very convenient. Though seats were only plastic chairs, it was a separate area with dedicated concessions and portalets. But Karl dominated everything. We left home at 9:30 am, but soon we found Karl covered all the bay from the morning. The air show started around 1 pm. The Boeing 777 from United (the main sponsor) took the first shot, but we could see the gloomy grey clouds - and with a snarl of the jet engine. The commentator also seemed embarrassed; he tried to liven up the mood by saying, "Welcome to the 'audio' version of the Fleet Week 2002 Air Show presented by..." The premium seat was (somewhat) paid at last; a Blue Angels jet broke down through the cloud and skimmed the water's surface. It was a magnificent scene, and we were lucky to see it that day. However, after that, the show was canceled due to safety concerns.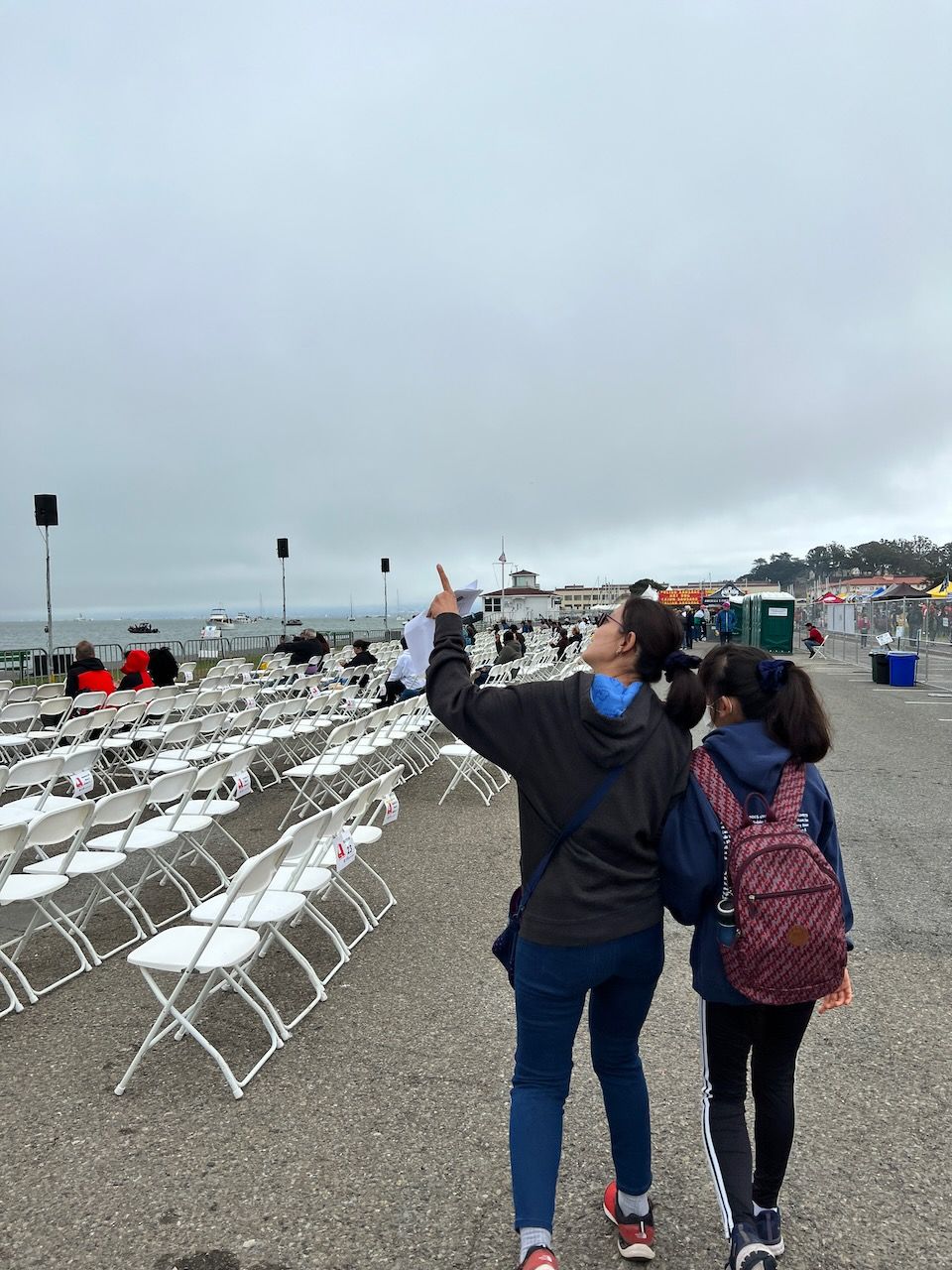 Scoma's Restaurant was the day's silver lining. It should be my favorite seafood restaurant at the SF Pier. I've felt it was too salty at many US seafood restaurants, but Scoma's was not. Its clam chowder was my lifetime best. It was the worst air show experience, but we could still have some great memories. I hope Karl will show some mercy next year.