Foodieland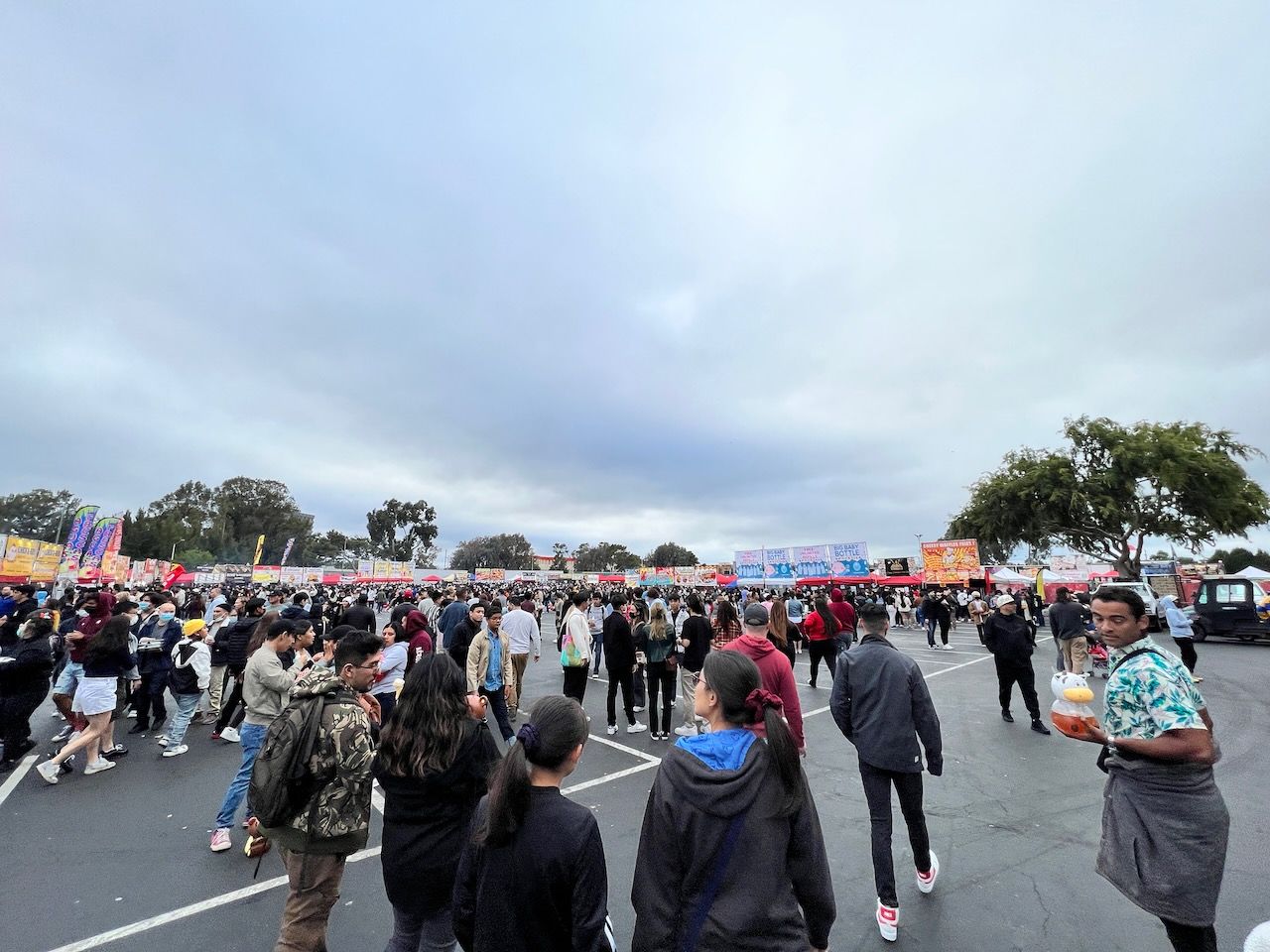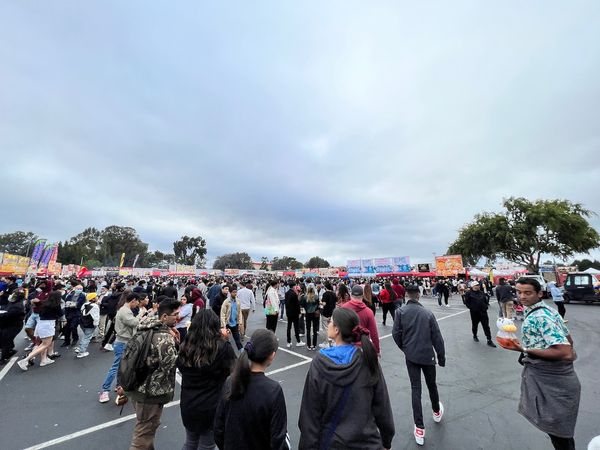 We didn't have any plans for the 4th of July weekend. But a Facebook ad feed came up in my feed: Foodieland Night Market. I had to admit that it is an effective audience targeting because I had got pressure from my wife hanging out somewhere during the holidays.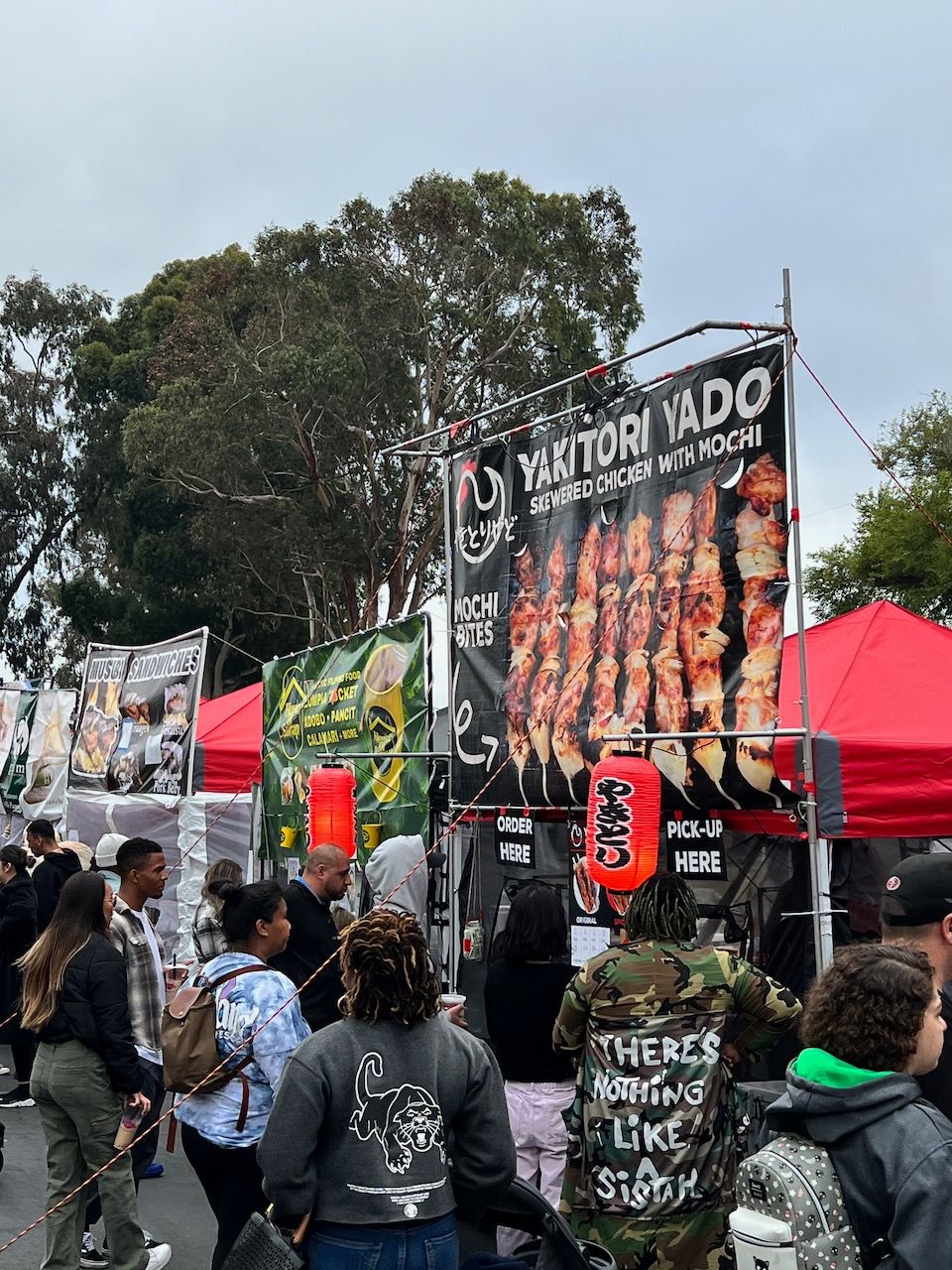 It looked like any Japanese Matsuri, and actually, it was. There were hundreds (literally) of food vendors. The systems were quite like the Japanese: food popup stores, attractions (bouncers, baseball throwing, etc.), music, and so on. But it was multi-cultural. Not only the classic Japanese festival foods such as https://en.wikipedia.org/wiki/Yakitori or https://en.wikipedia.org/wiki/Takoyaki but there were also lots of cuisines from all over the world: Tacos, Pizzas, finger foods from Southern Asia, and weird fusion such as Wagyu Beef Ramen Burger (What?).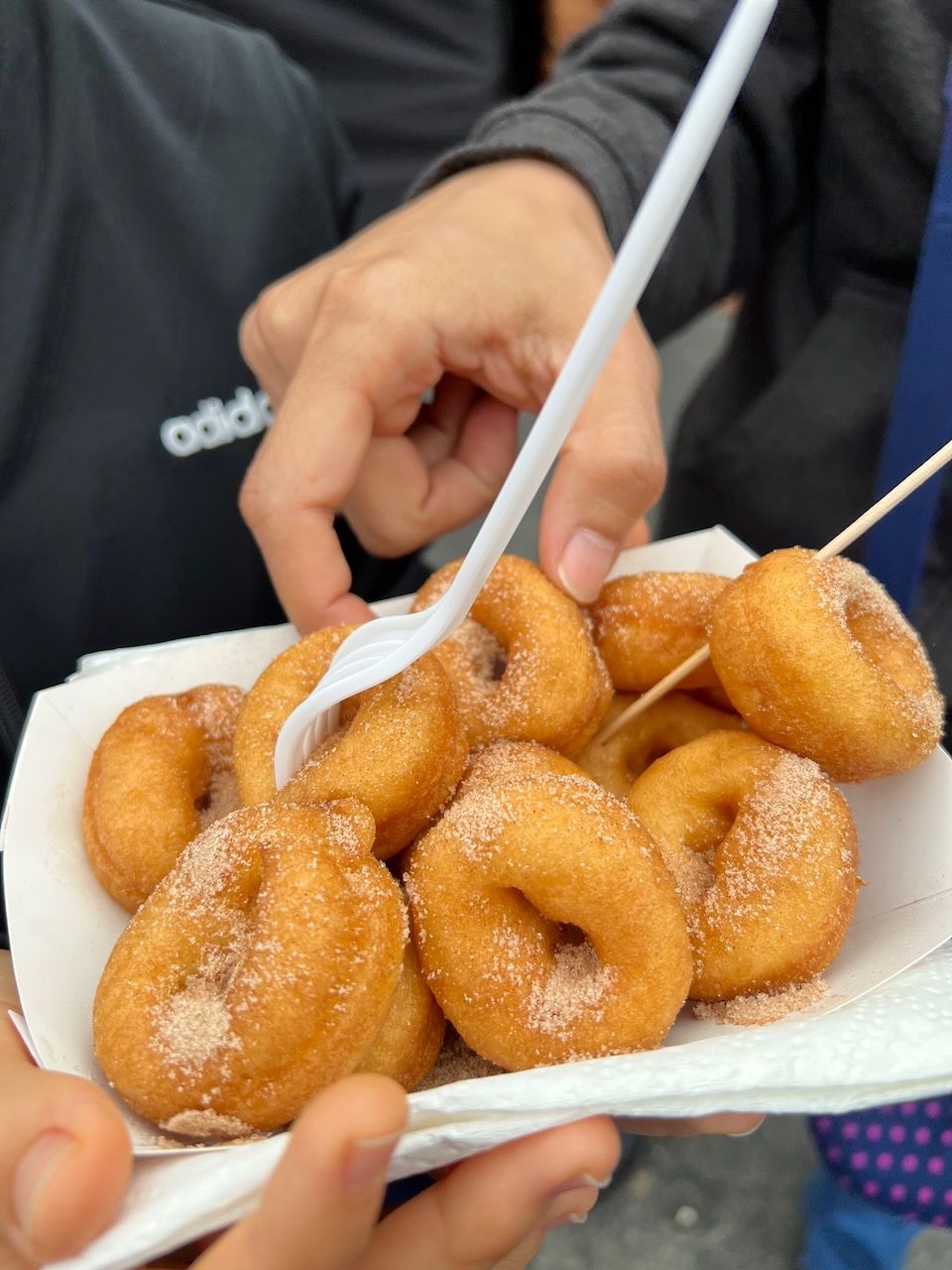 It was a fun family evening outing. There were way more people than we expected, and all looked so happy: happy with regained normalcy. One more meaningful thing to me was that the event venue was near where I lived fourteen years ago - where my daughter was born. It was a reminiscence we enjoyed, and we hoped we could enjoy another memory of peaceful days.