Ivory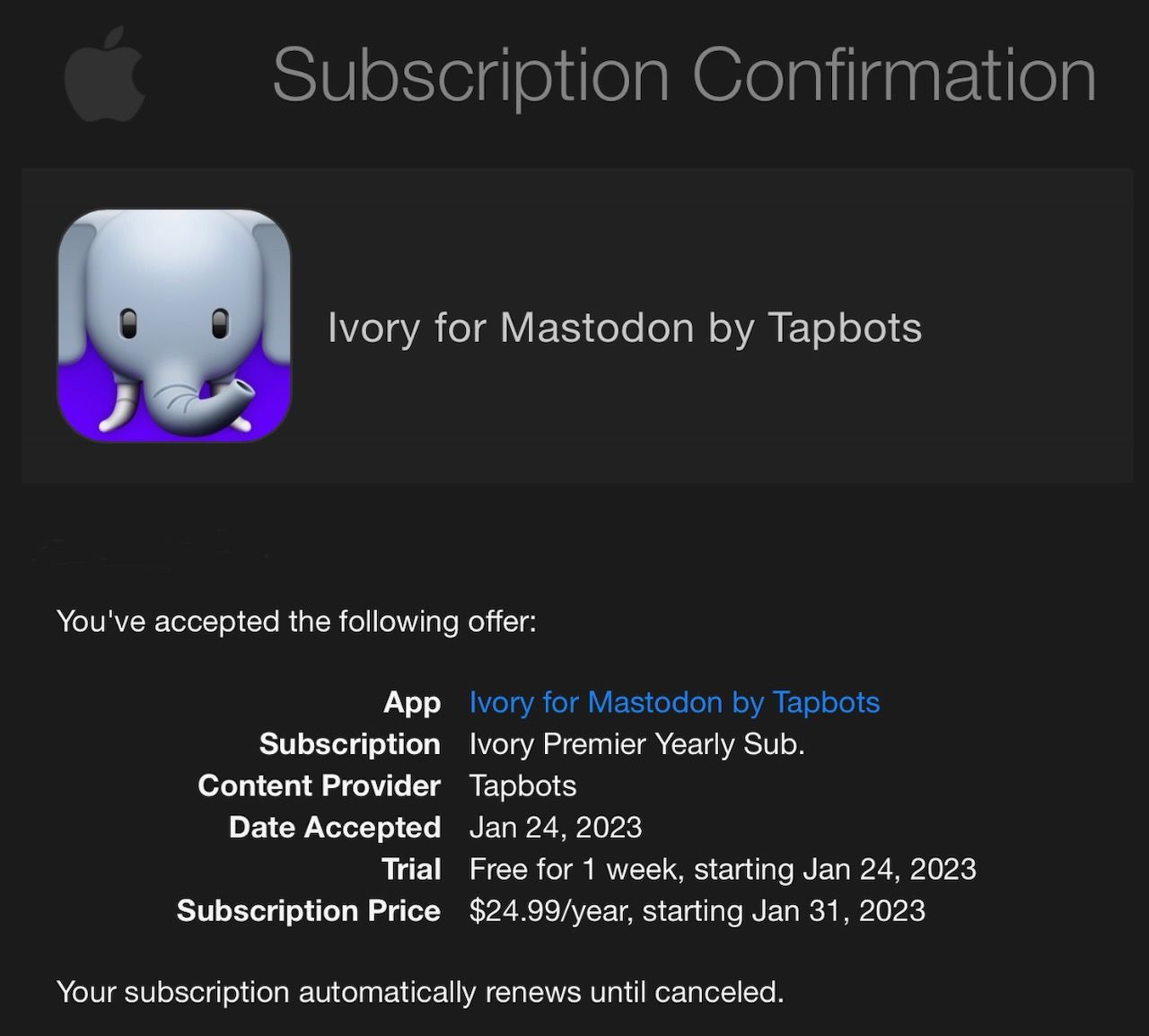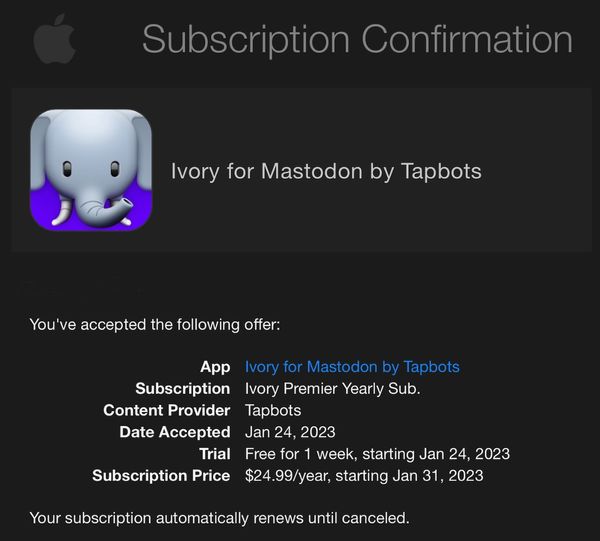 Ivory was released today as an early access (iOS); it was much faster than I expected. I downloaded it immediately and subscribed Premier Yearly Plan ($24.99). They also have a Pro Yearly Plan ($14.99), and both plans have totally the same features. Premier only gave the developer more snacks, so it was my pleasure that I could give them the little more.
The app was still smooth and beautiful; I only needed some colleagues to join Mastodon. I reside in the @peoplemaking.games instance, and my id is @diko - so my handle is @diko@peoplemaking.games.
Prof. Paul Krugman (@pkrugman@mastodon.online) is here. I could add MacRumors  (@macrumors@mastodon.social) today. I'm not sure how many media and celebs also move to Mastodon. It might also be another SNS that is susceptible to corruption and spoilage. Now, it's just a possibility, and we'll see its evolution in a good way or another.