Moloco 2022 US Year-End Party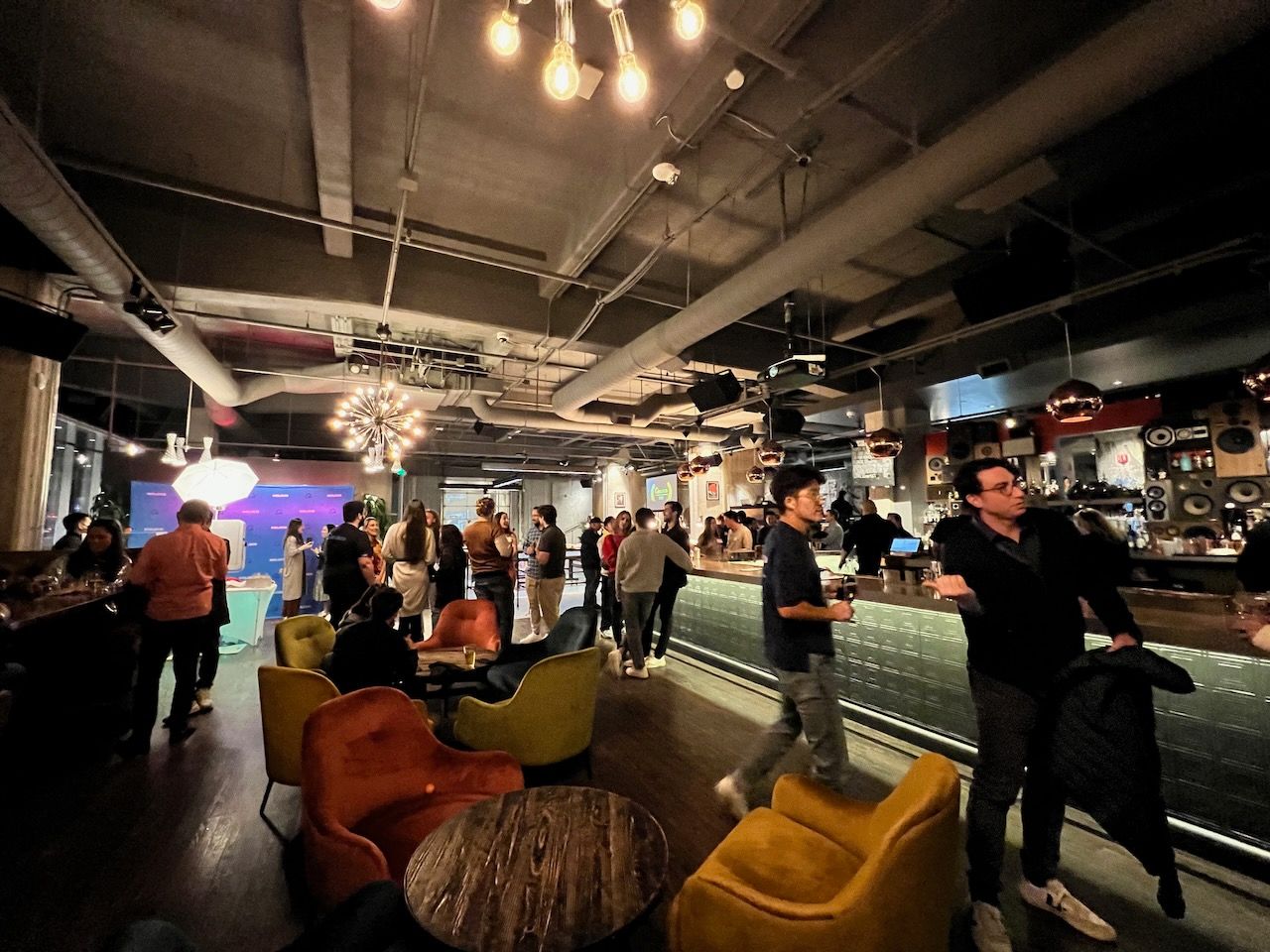 I joined Moloco more than five years ago (in 2017). I remember we were about 20-30 members at that time (not only engineers but all employees). Now, I heard Moloco has more than 460 employees globally; so impressive. Even though the recent tech downturn, we're on track and still growing. I was so happy that we could have a year-end party; this year was at SPIN San Francisco.
In 1998, my office was at 575 Market, and I'm familiar with this area: Moscone, Yerba Buena Center, MOMA, etc. But this was the first time I'd known a ping-pong place in the center of San Francisco. Specifically, this was not just a ping-pong place but a party place with ping-pong, as many company outing places these days.
I love playing ping-pong (I like sweating in rallies), but I don't like playing ping-pong "matches" because we have to use "spins" (it's irony the venue had the name SPIN) in the competition. Having long ping-pong rallies alongside spins demands great skill, which I don't have. To make things worse, I'm not a party person. So, I was reluctant to go to the party full of those I didn't know. However, playing ping-pong just made me pleasant; I didn't expect so many people love 'just' playing ping-pong. It was a great party with restfulness: the best event to hope for another great year.