Oracle Park 2022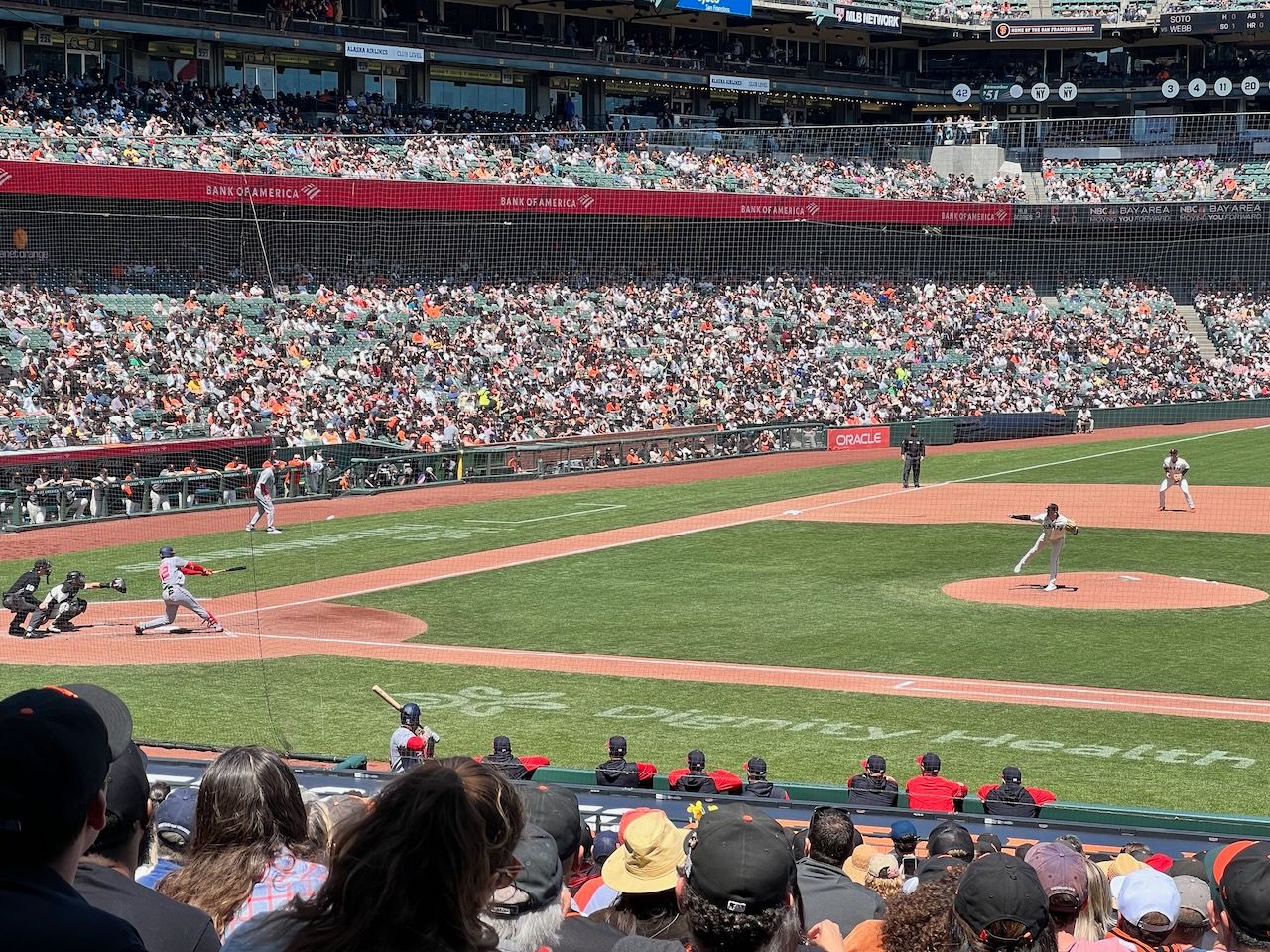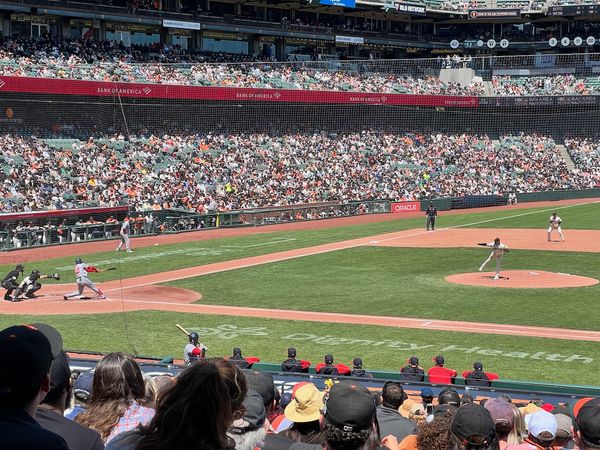 Last Saturday, I visited Oracle Park for the first time this season. Frankly, AT&T Park is still the more familiar name to me; moreover, I feel obscurely it's more beautiful to see the letters "AT&T." It was 2008 when I became the Giants' fan. My office was on Market Street (SF), and we had a first-come-first-get Giants season ticket; anyone could grab a ticket of the day and walk down the 3rd street.
Parking is the biggest problem in every ballpark. I love to use the park's Lot A. I could reserve a spot from Spot Hero. The game day parking is usually $50. It's not cheap, but there are patrols over there; it might not be perfect, but it gives me a little relief considering the notorious carjackings in SF these days.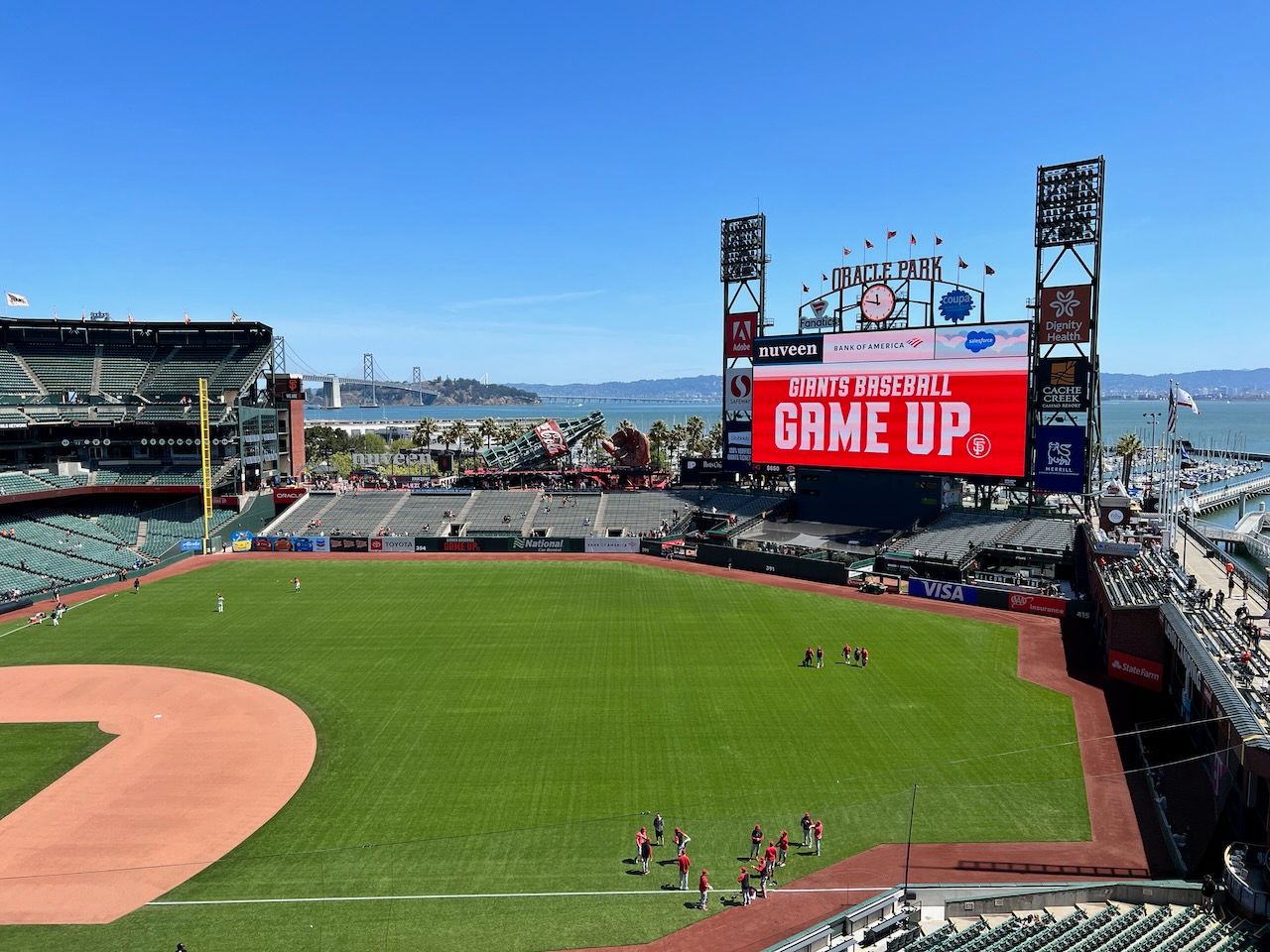 My favorite seat is the Section 304 - View Reserved - especially when I visit the Park alone. Although the view of the playing field is limited, it gives me marvelous scenery; I have so many pictures of it. And it is the best seat to watch a splash hit - the home runs going into the McCovey Cove - if we're lucky enough to see one. But when I visit the park with my family, I prefer to have section 107 Premium Lower Box. It is safer from the foul balls under the roof, and the shade keeps us from sunlight. But we always regret that we should've had the sunlight seats when the chilly San Francisco sea breeze suddenly changes into a gust.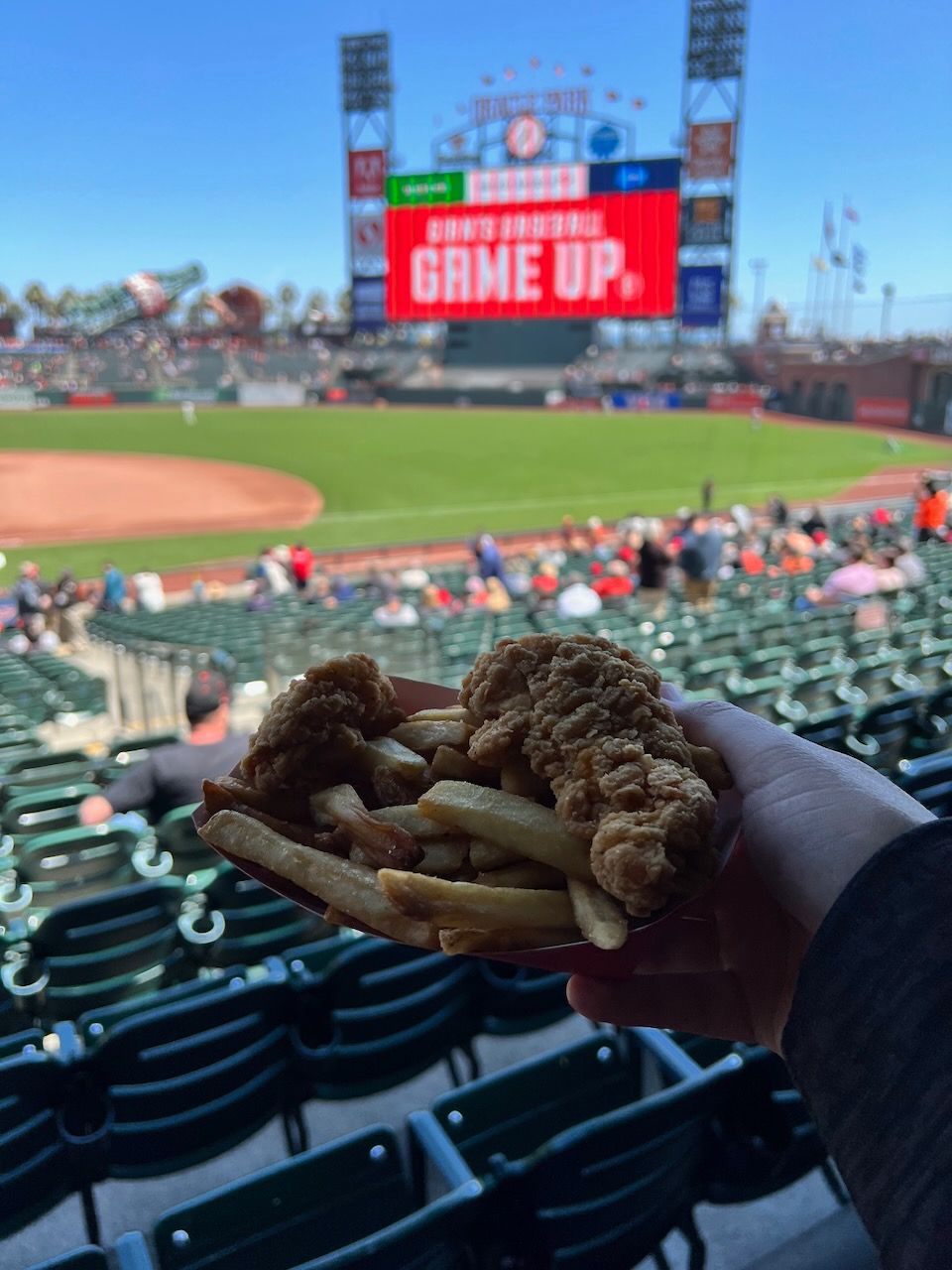 The Park seems to have great food selections. I said 'seems' because I haven't tried much because I always just grab some Chicken Tenders with Fries from Gilroy Garlic Fries. I might have to get outfield seats if I really want to try some other cuisine, such as Crazy Crab Sandwich.
The game was exciting: a 9-3 win. Webb was not perfect but effective; he only allowed three runs for 11 hits. As I mentioned before, my favorite player is Darin Ruf. He was in a slump and not good before the game. But that day, he hit three hits and made two beautiful catches. It looks like he still couldn't get back to the mood, but I hope the game could make some turnaround.
A great game and a good season start. Although I'm cranking this post with watching the Giants is losing to the Dodgers, the return of the ballgame is the pleasure in my life.