In the early 2010s, I used a service called Everpix. It was a cloud photo service that I could save my photos and view/manage them in any device. Nowadays, iCloud Photo or Google Photo is ubiquitous, but there was no one like that, and I loved the service.  However, Everpix was shut down its door in 2013, and I lost my favorite photo service with my memories. I could download backup data, but it faded into oblivion.
Recently, I came across the backup data and unarchived it. It consisted of an SQLite DB file and many folders with (not encrypted but without original metadata) photos; the SQLite DB contains the original metadata. I tried to make a code to revive it by myself but got to know there is an official archiver; thanks, guys! So, I could reinstate over 16,000 photos of around 2005~2013. There were many duplications with my iCloud Photo Library, but I could find so many forgotten ones. And I found this one.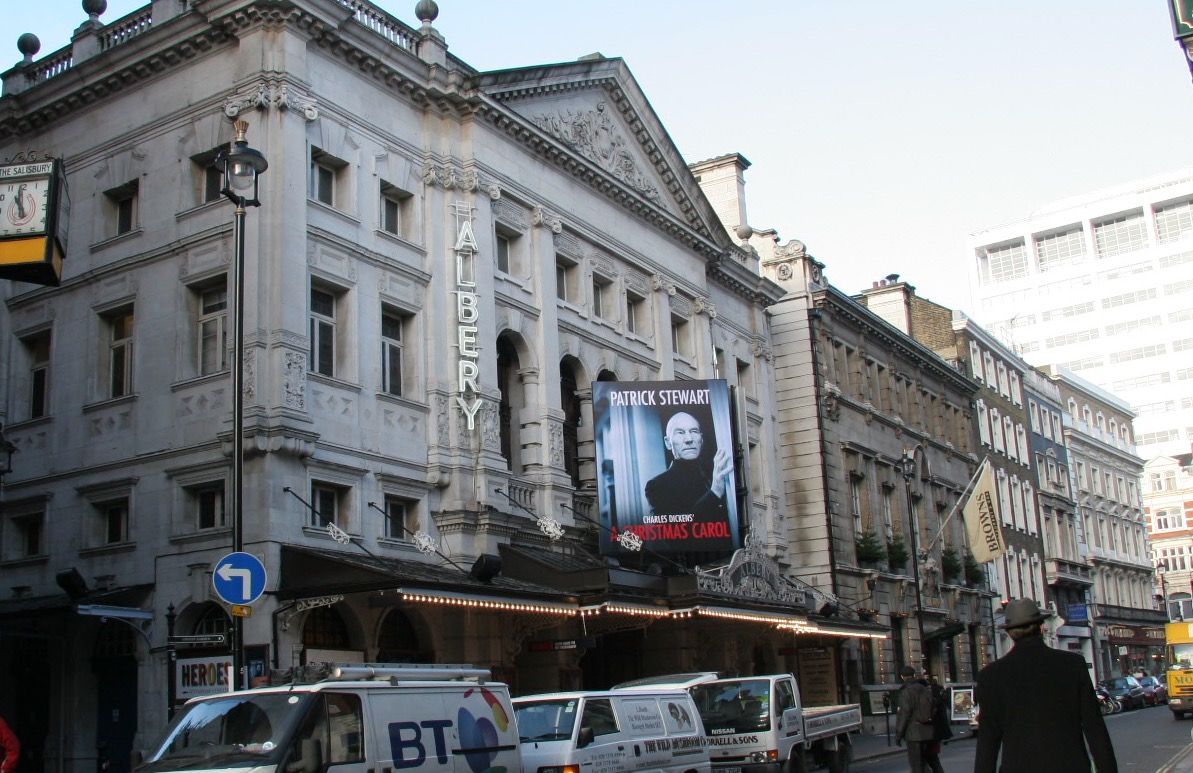 It was Dec. 2005. I was going to work in a new company and visited its HQ - Dundee, Scotland. After visiting there, I traveled to London. Walking in the street, I found this billboard.
Sir Patrick Stewart is my favorite actor then. 20 years ago, my English tutor said that he was an actor with the most accurate English pronunciation. Hmm... there might be many opinions, but I love his tone, and most of all, I love his character as Captain Jean-Luc Picard. (My wife also likes him, but her favorite is Data.) And I met his live monologue performance of Christmas Carol, and it was in one hour, and there was still a ticket! It was a small theater around 100-200 capacity (in my memory. I verified that the actual capacity was 800.). I could watch and listen to him in about 10m proximity. It was always the best performance of my life.
In this unusual pandemic era, he has been doing a Shakespeare Sonnet a day project. He has been reading a sonnet every day to comfort people tired of COVID. Though I was not used to sonnets (or even English poems), I was greatly relieved by his voice every day. Yesterday was the last sonnet 154. I'm going to read Shakespeare Sonnets thoroughly. My 20 years ago tutor also said that the best way to learn a foreign language is through poems and lyrics.