The 12.9-inch iPad Pro 2020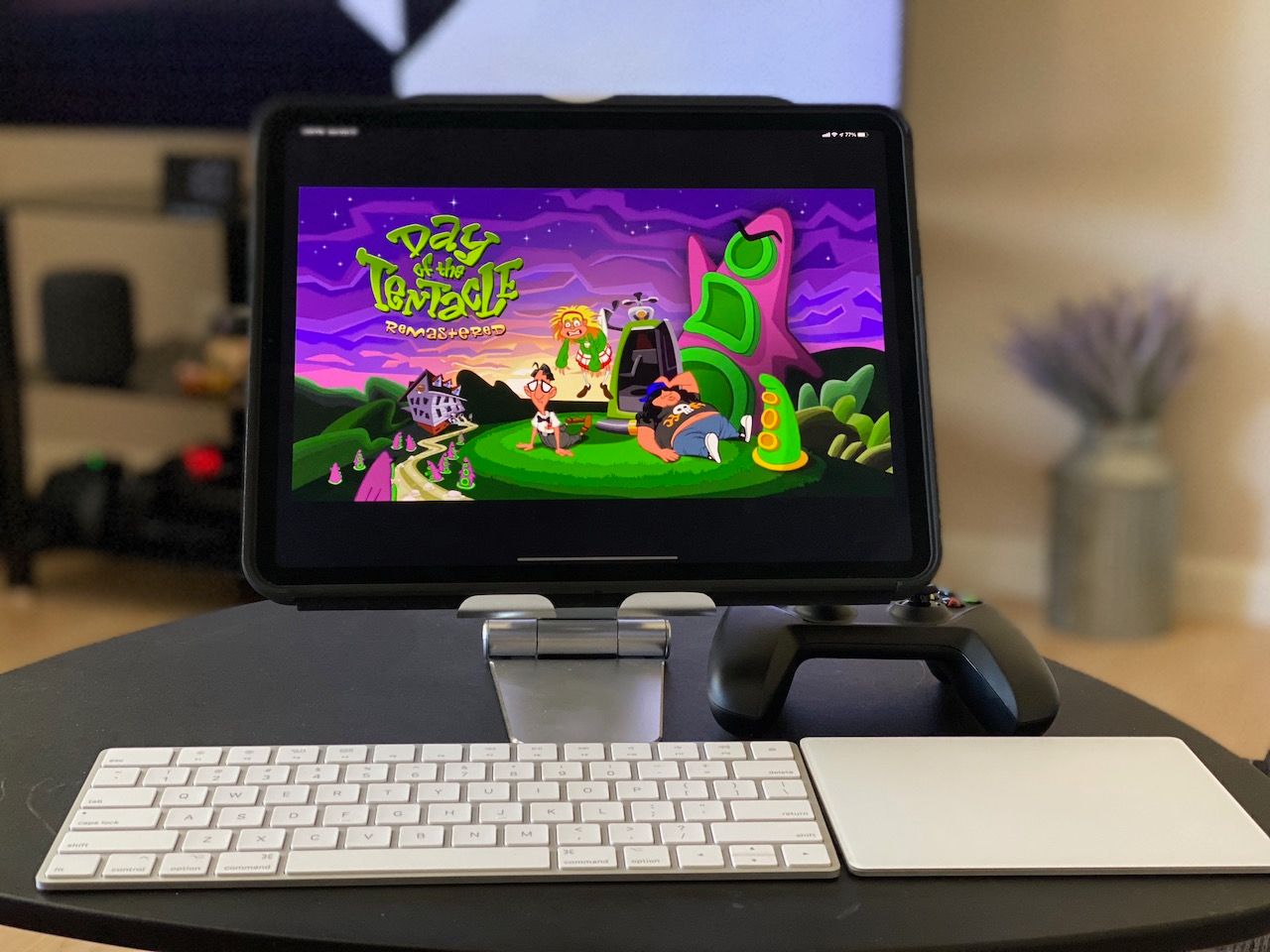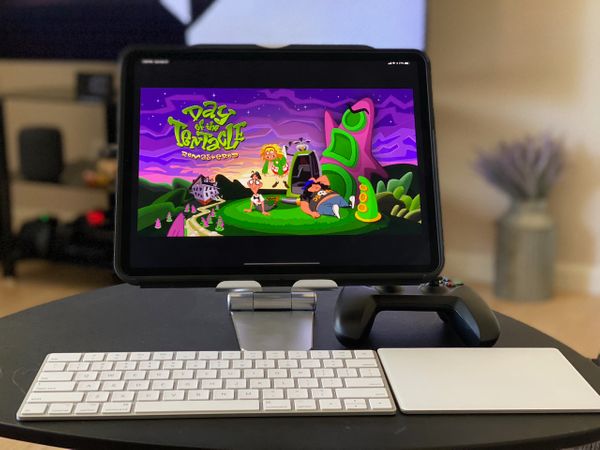 In late July, my daughter complained that her iPad - the first generation of 9.7 inch iPad Pro that I used before - was too slow. So... (you know) it was a perfect excuse for my upgrade. I turned my third-generation 2018 11 inch iPad Pro over to her and bought a brand new 12.9 inch 2020 iPad Pro. I ordered it at the end of July, but I got it in early September.
It is my first time to use the large (12.9-inch) iPad. I always thought it was too big, but I determined to try something new this time, as buying almost the same 11-inch 2020 model was nonsense. And... I found that it is unexpectedly excellent.
I didn't buy a Magic Keyboard for iPad or a Smart Keyboard Folio. It is hard to use a case when we're going to use it with a Magic Keyboard for iPad. I thought it was too dangerous to use it on bare skin due to its size. I already had a spare Magic Keyboard (for Mac) and Magic Trackpad 2. So, my basic setup is as the following.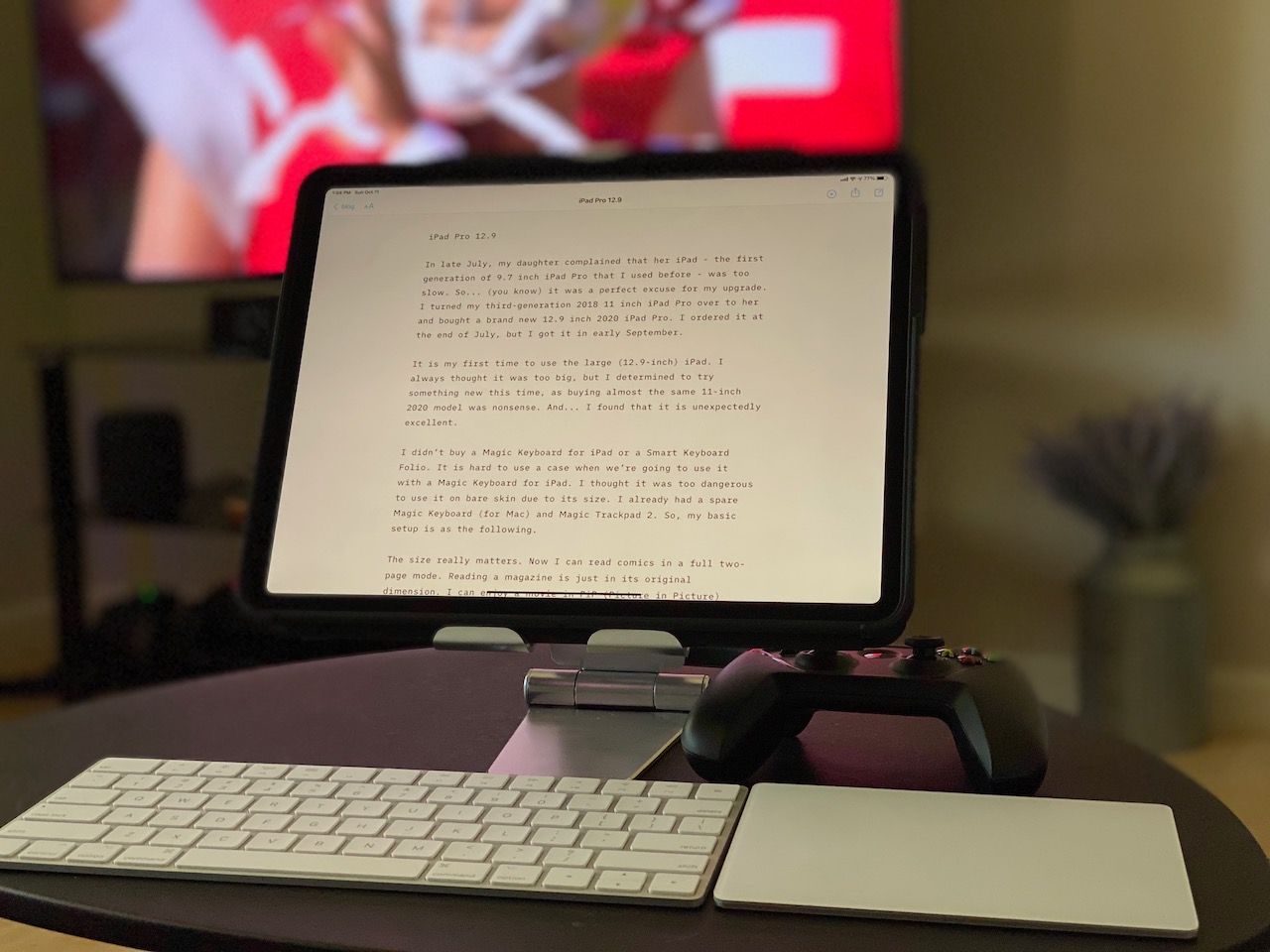 The size really matters. Now I can read comics in a full two-page mode. Reading a magazine is just in its original dimension. I can enjoy a movie in PiP (Picture in Picture) mode while I'm browsing Twitter. But the most power is from its multi-tasking. The iPad multi-tasking was a sort of a white elephant. A split-screen in 11-inch was too limited to me. But in 12.9-inch estate, it made total sense.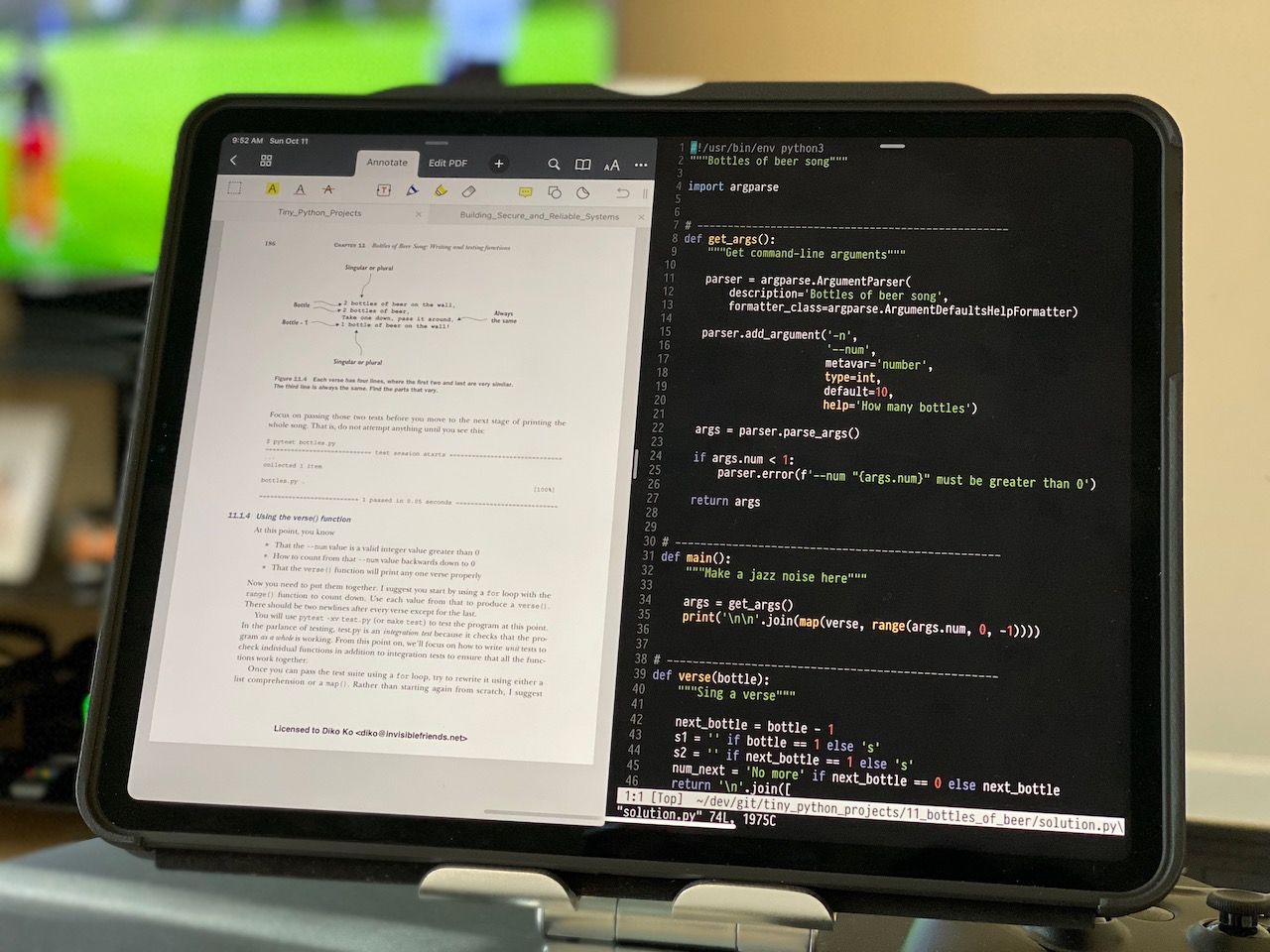 Now I can read a development book and try sample codes simultaneously. I use Blink to connect a server in my personal Google Cloud. Blink is the best Mosh app (everything here will be as far as I know) in iOS. Mosh supports intermittent connectivity, and it is always as it was (unlike ssh) when we re-connect to the server. If you just want to practice some Python codes, you can use Pythonista. I can also put down newly known words while I read articles.
With the big 12.9-inch screen, the iPad turned to a perfect console game environment. I excavated the almost forgotten Nimbus gamepad, and it perfectly reincarnated my Apple Arcade subscription. I'm re-thinking about my plan to buy a new XBOX Series X (... I cannot buy one anyway now.)
I'm writing this in my new iPad Pro now. I put down the draft in iA writer. Then, revise it in Grammarly. Unfortunately, I cannot directly export a draft from the iOS version of iA writer to my Ghost blog site; only the macOS version supports it. But the web console just works excellent in the iOS Safari.
So, this is my new non-working environment. I physically split my working and non-working environment, working to my Macbook Pro and non-working to my iPad. It works great so far. I felt I could have been more productive, read, watched, and played more. Most of all, I'm glad I could have written more - a bit closer to my resolution of this year: a post a week.