Ultima IV - The End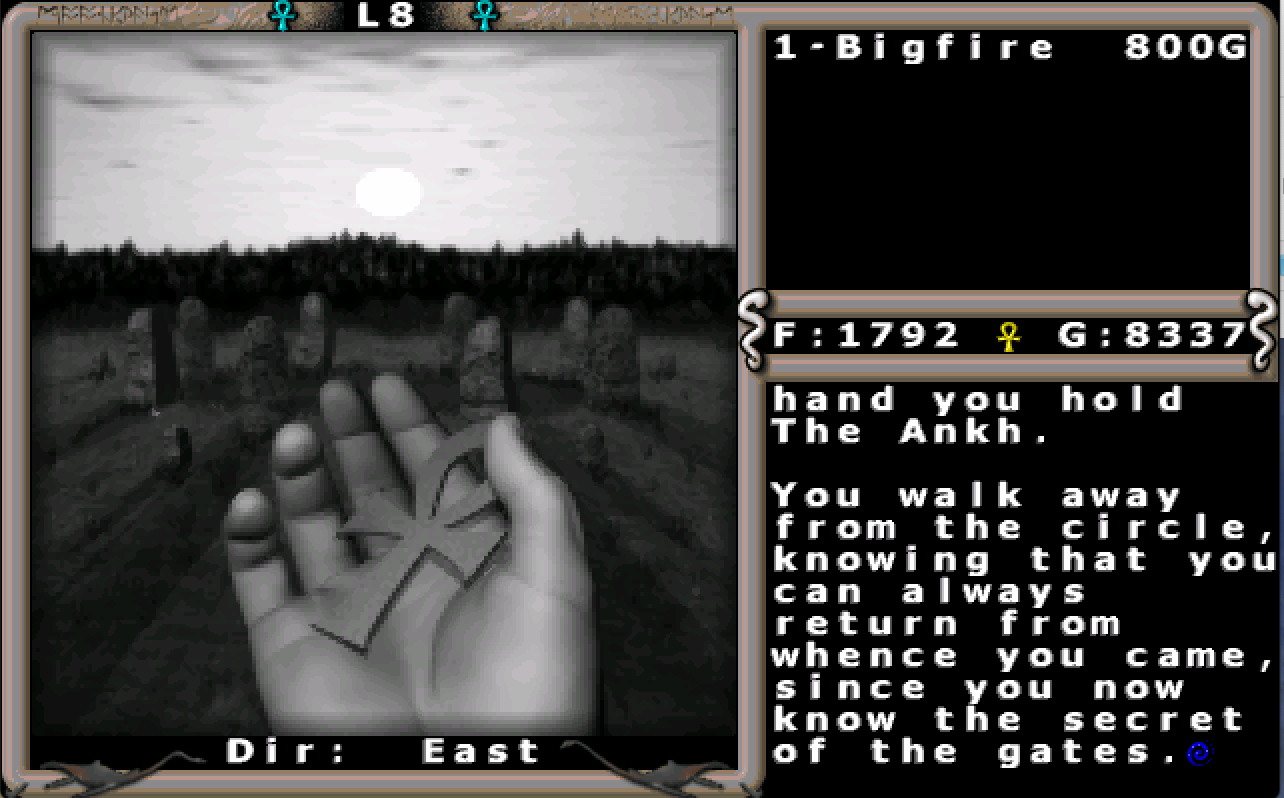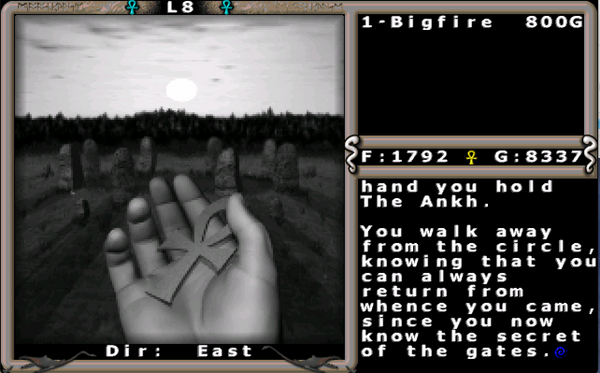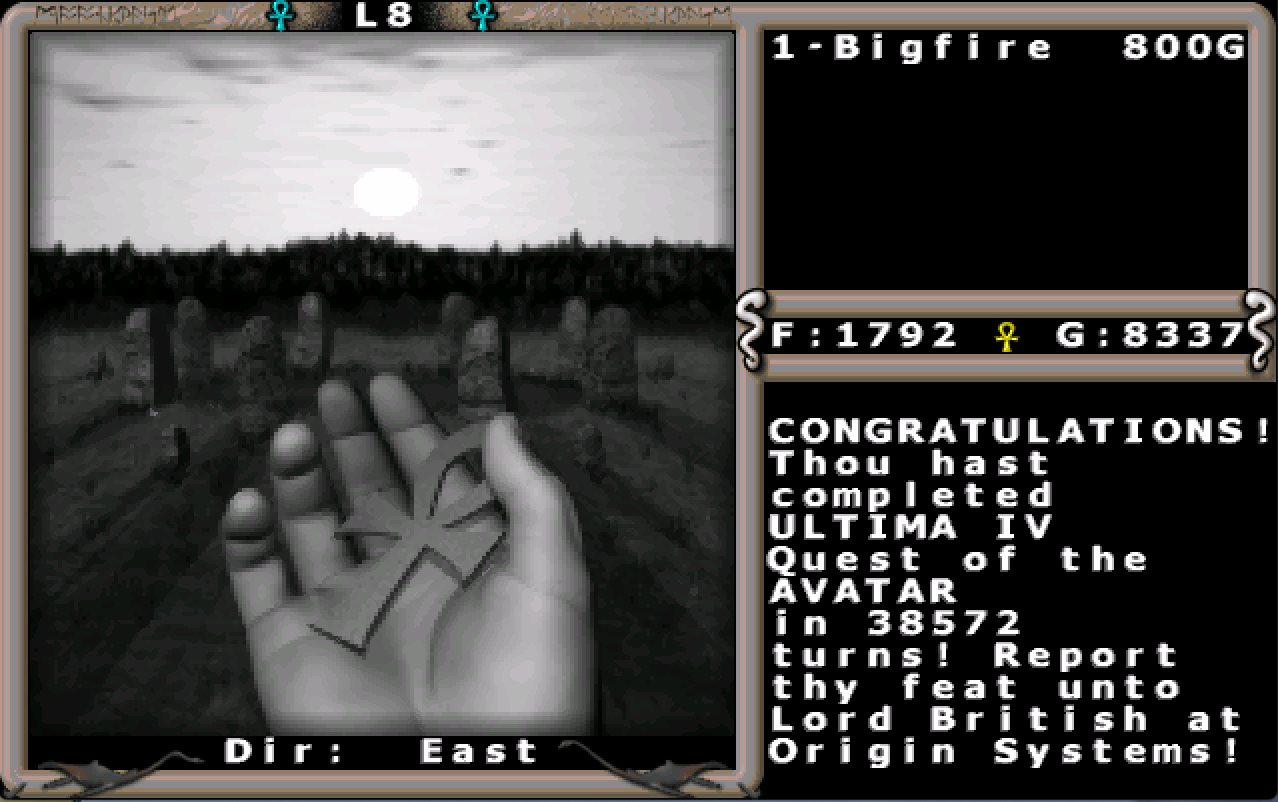 So, I completed the Ultima IV last week. There is no pre-defined route in Ultima IV, but the requirement to enter the abyss - The Great Stygian Abyss - is as follows:
1) Find all runes of 8 virtues.
2) Get to know all mantras of the 8 virtues.
3) Find all party members and be the max level 8.
4) Finish meditations in all shrines of 8 virtues and be an avatar.
5) Find all stones of 8 virtues.
6) Find three items to enter the abyss: the Bell of Courage, the Book of Truth, and the Candle of Love.
7) Find the Mystic Robe and Mystic Sword (optional)
8) Find the magic ship wheel.
9) Find three parts of the Key.
10) Know the word of the passage.
It took a month, and I played 4 to 5 hours every Saturday and Sunday. So, it was over 40 hours. It would take more than 100 hours, but after I finished the step 4, I used a few xu4 cheats - such as Opt+g to warp to a dungeon or a town - to accelerate the play.
Though I already know most of the abyss' final answers, I really enjoyed my journey in Britannia. The 38,572 turns, every turn thrilled me in the memories of my childhood. But right after I completed it, I read an article with the title - Unplayable.
It may be right. Ultima IV should be an unplayable game for gamers nowadays. Always keeping players' attention, and immediate feedback and reward is mandatory in these days' games. No one may play games with logging their journey in Notion, just like what I did. But I think the pleasure I felt while I was playing this game was not an illusion. Some games tried to touch old gamers' nostalgia but made a mistake to revive the old days' inconvenience. I believe there should be a new way to restore the good old games on this day. I want to find one or make one someday.