Yosemite 2022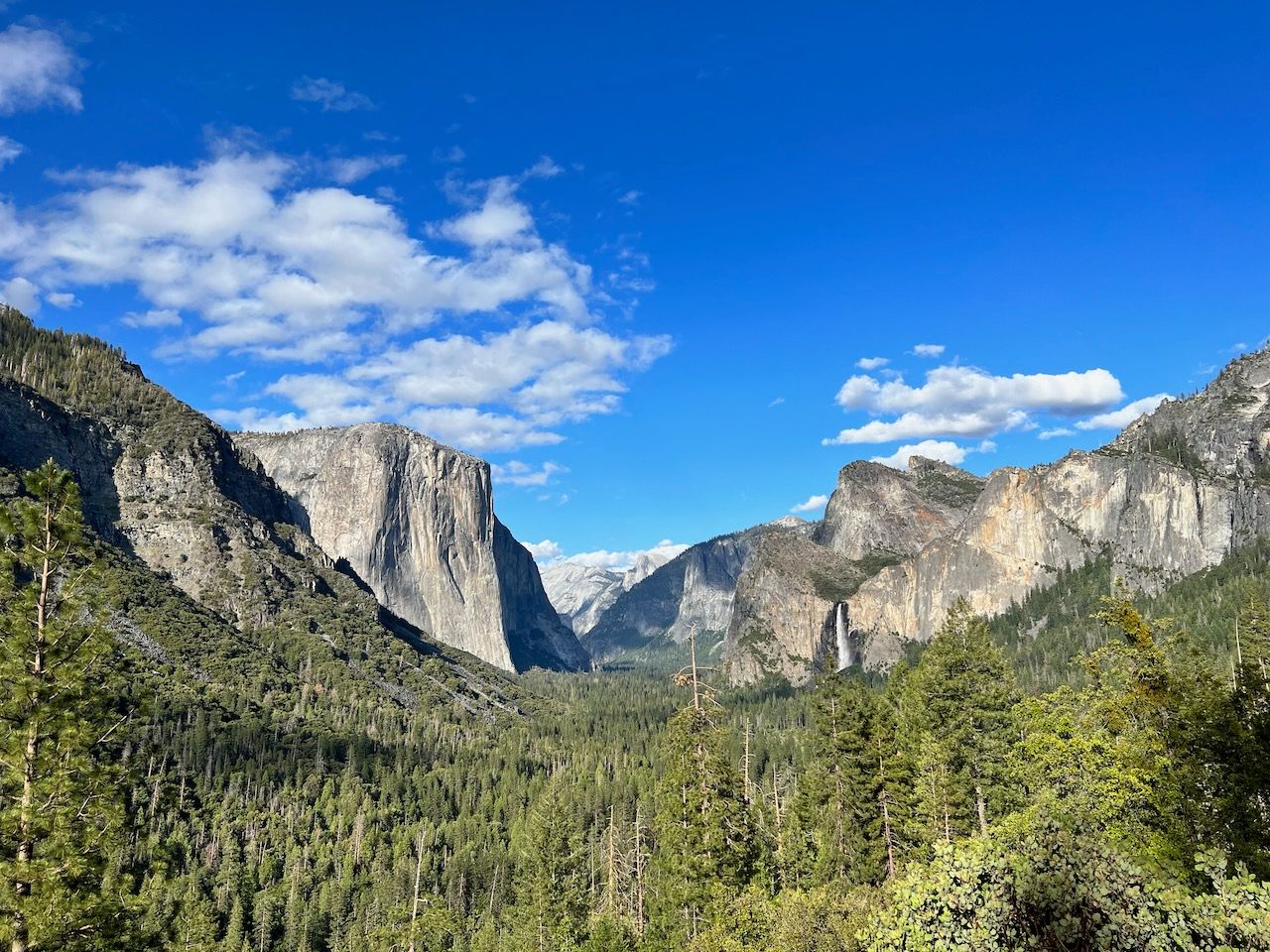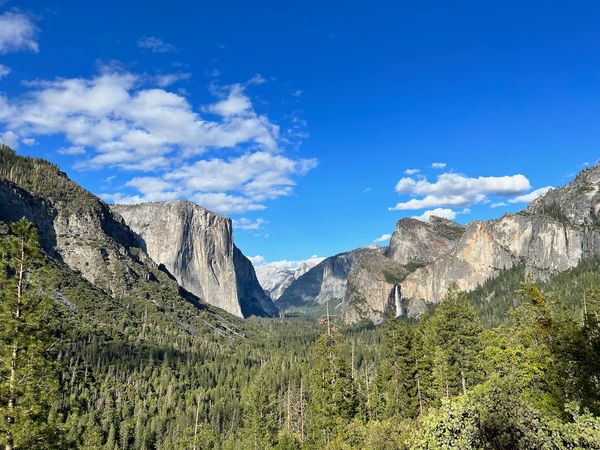 Just right after coming back from Vegas, I left for the Memorial Day weekend family trip to the most popular national park in California: Yosemite.
I tried to make a reservation early this year but found that all campsites were already gone (I learned later that some portion of sites could be available by lots). So, I booked an outside accommodation - Yosemite View Lodge. It was only 2 miles away from Arch Rock Entrance. So, it seemed to be a reasonable choice. Yes, it was reasonable, but not enough. Ten days before the trip, I happened to learn that I needed another reservation if the accommodation was outside the park: the entrance reservation. From 5/20 to 9/30/2022, a reservation is required to drive into the park between 6 am and 4 pm. Without the reservation, we had to rush into the park before 6 am. Although it looked doable, I decided to get a reservation.
70% of all reservations (of the whole period: 5/20~9/30) were already made on 3/23. Only 30% of it would be available seven days before the arrival date. The reservation would be effective for three days, including the arrival date. My plan was a two-day itinerary: 5/28 and 5/29. So, I challenged 5/27~5/29 first on 5/20 but... failed. I hit the button on 5/20 at 8 am just, but the system was hung for a while and just said there was an error. I kept re-trying, but within a minute, it said there was no available spot. So, the next day, I prepared three computers ready and finally (and luckily) got the reservation for 5/28~5/30.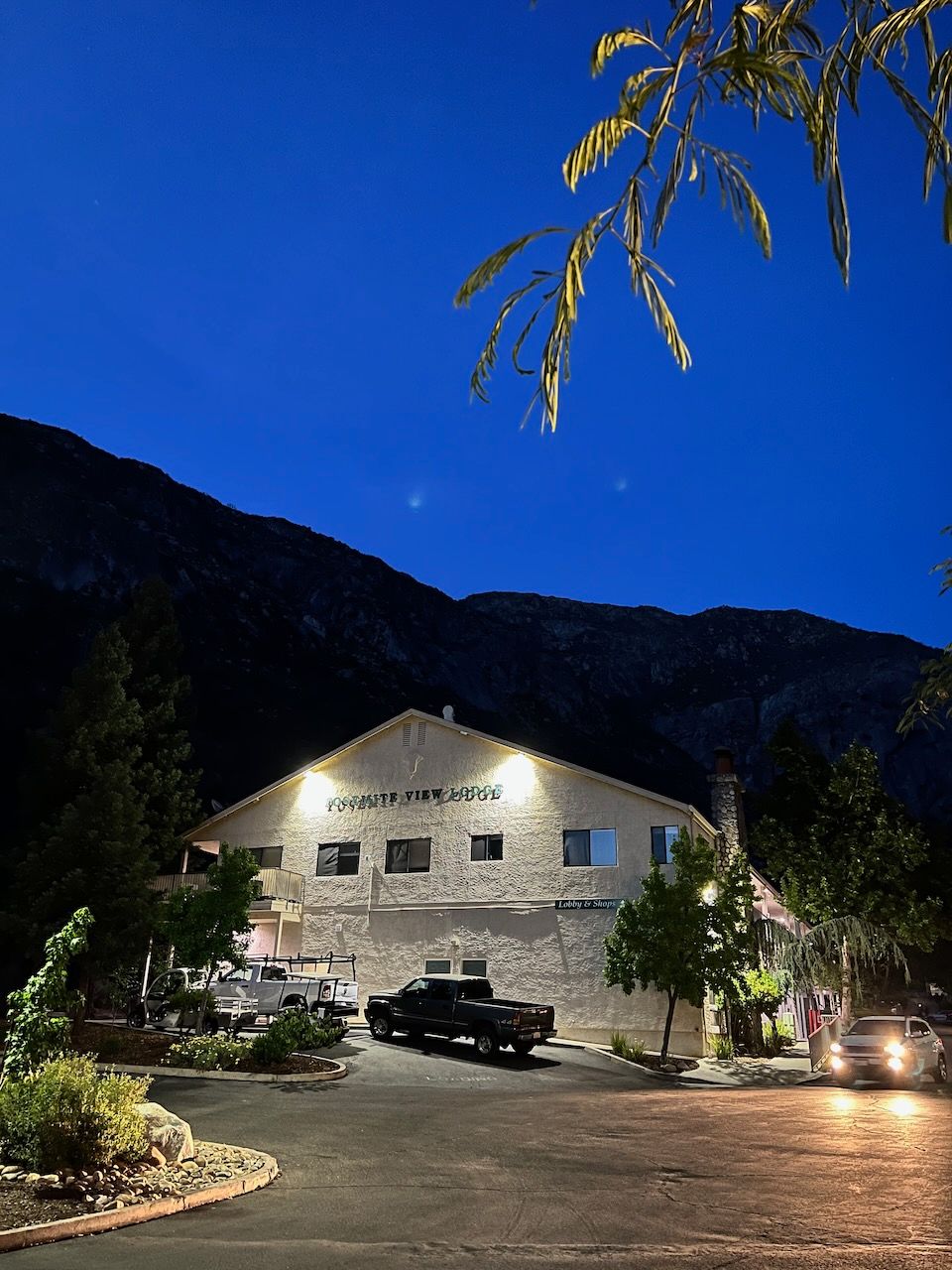 Yosemite View Lodge was a wonderful place for the trip. It took only 5 minutes to the park entrance and about 30 minutes to the park's center. The room was the most affordable (though it was over $200 per night) but fully equipped with a full kitchen, a refrigerator, a coffee maker, and a microwave. It also had a riverside restaurant and a pizza shop. The WiFi was available from a third-party vendor and was $9.99 for 24 hours (up to two devices), and the connection quality was excellent for the bucks. One more thing I want to mention is that the bedding was wonderful; we could sleep very well; although it could be because we were so exhausted.
On the first day, we looked around the park. Even with the reservation system, the park was full of people. We arrived around 8 am in the morning, but we could barely get a parking spot in the Yosemite Valley Lodge parking lot. It was practically impossible to navigate the park by car because the parking space was so limited.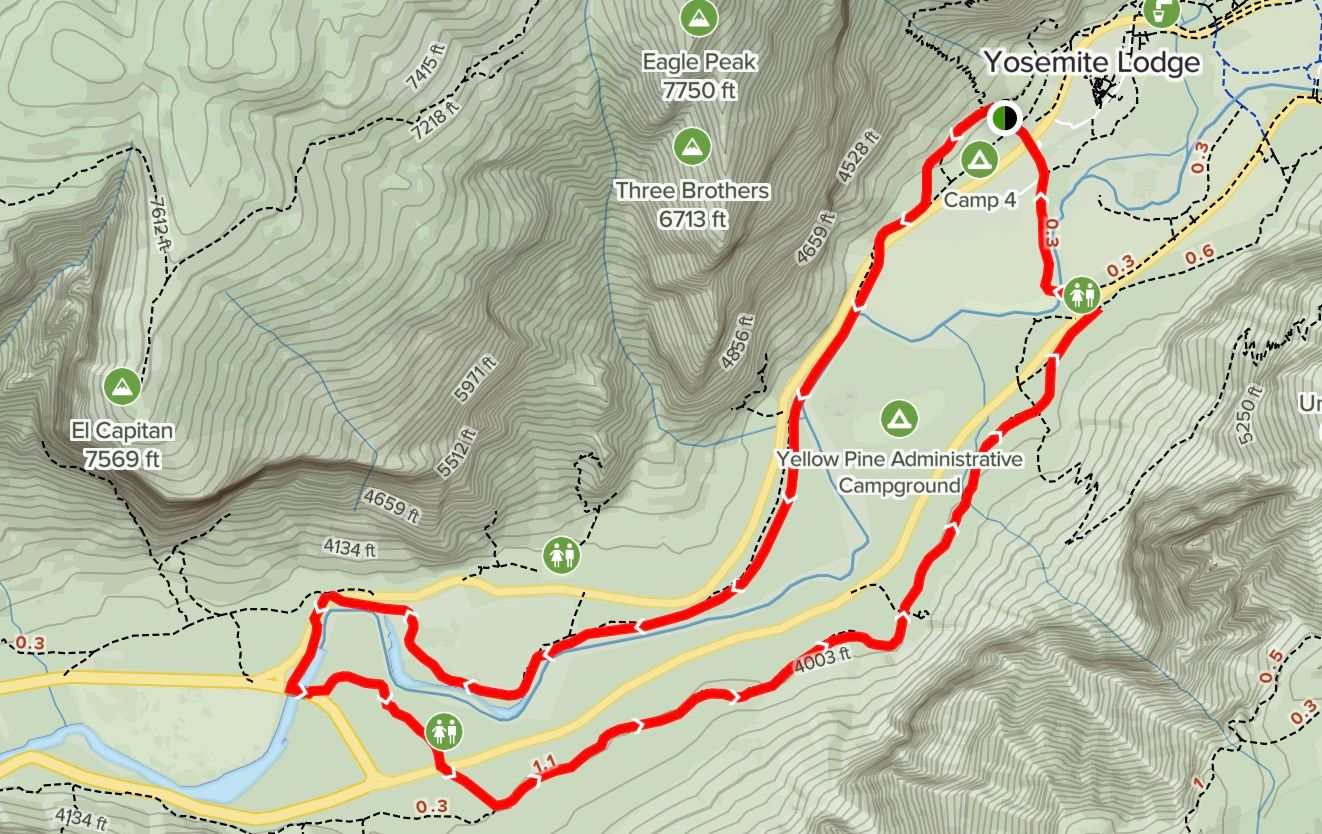 In the morning, we walked Valley Loop Trail. It was a 5.8 mi trail, and the weather was a little cloudy. There was almost no one but us, so that we could enjoy the beautiful scenery of El Capitan through Merced River. It was a fantastic experience that we met a bobcat during the walk: maybe, much better than a bear.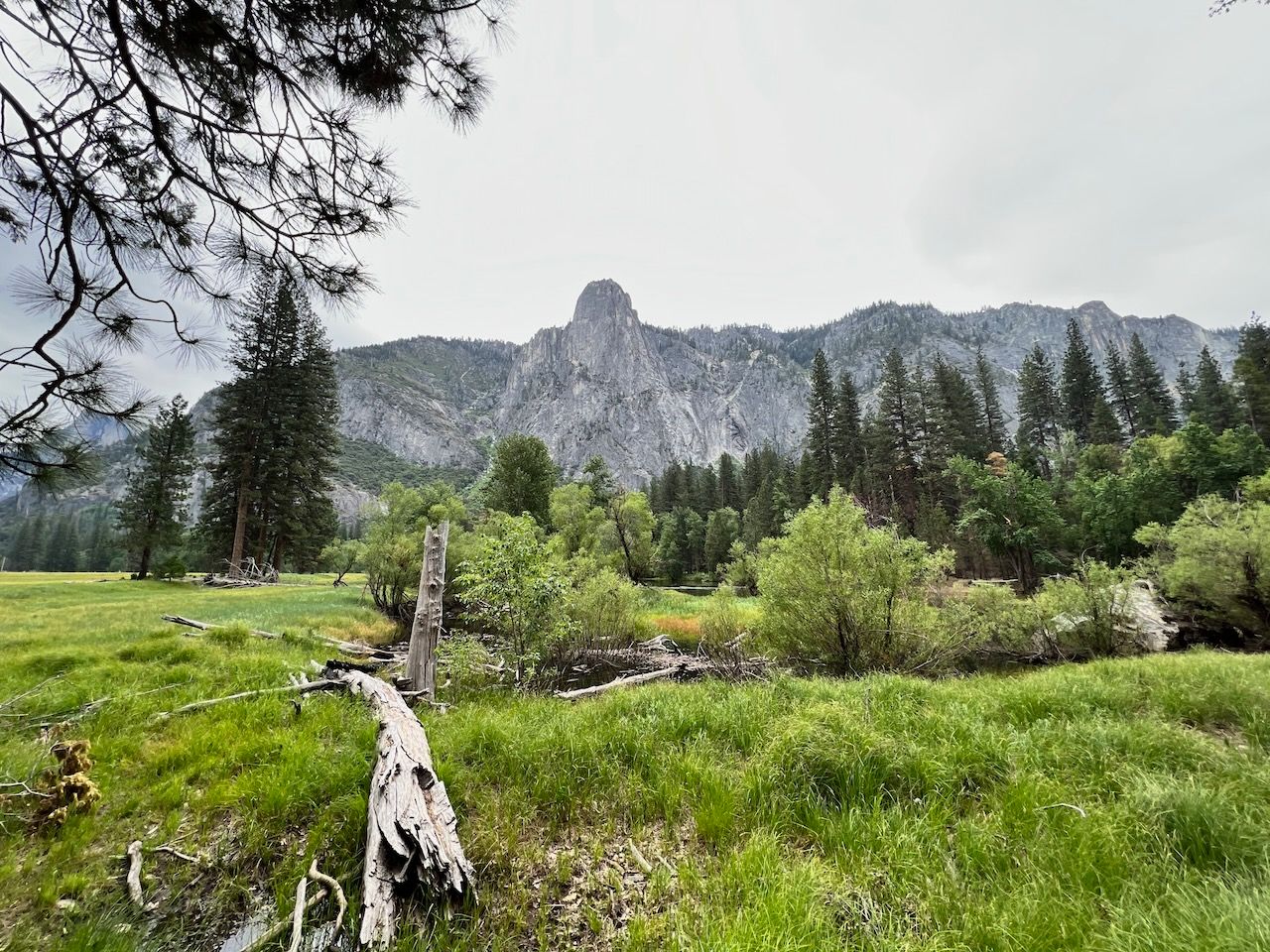 We had lunch at Ahwahnee Hotel. As going by car was practically impossible, we used a shuttle bus. The shuttle experience was awful: it was jampacked, and we suffered from nausea. It took an hour(!) for 8 miles distance. But the weather cleaned up, so we could see the blue sky, and with the beautiful color of the hotel, it was the perfect subject for photos. We did not make a reservation but could be in after the 15 minutes of waiting. The dining room was spacious with a high ceiling; I felt like I was in Hogwart's dining room. The meal was excellent, of course, expensive - but not crazy expensive.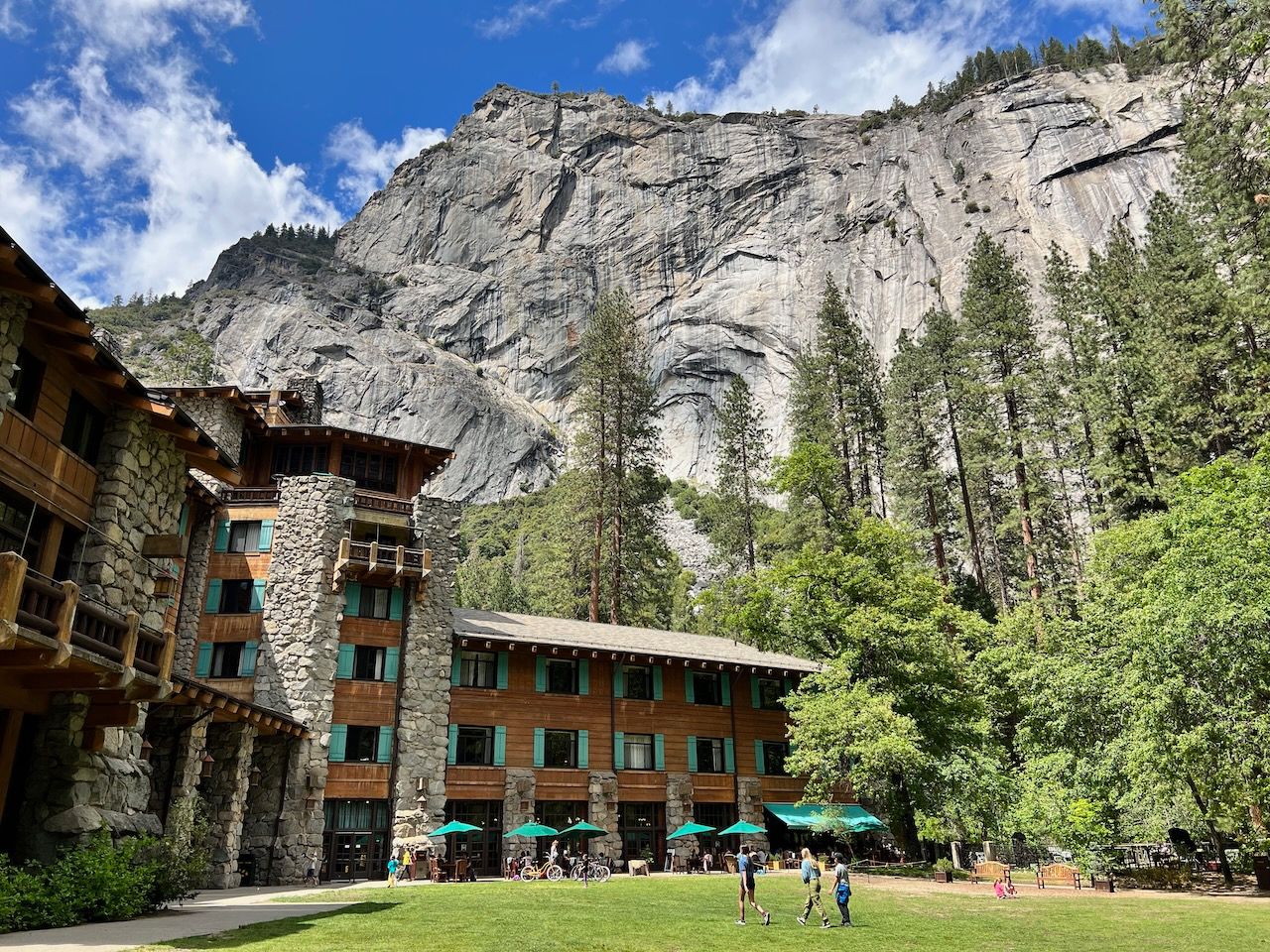 In the afternoon, we went to Lower Yosemite Falls Trail and Sentinel and Cook's Meadow Trail. Looking up at North America's tallest waterfall was magnificent. We decided to visit Yosemite in May because we heard that May is when water is the most abundant. And we realized that we had made the right decision.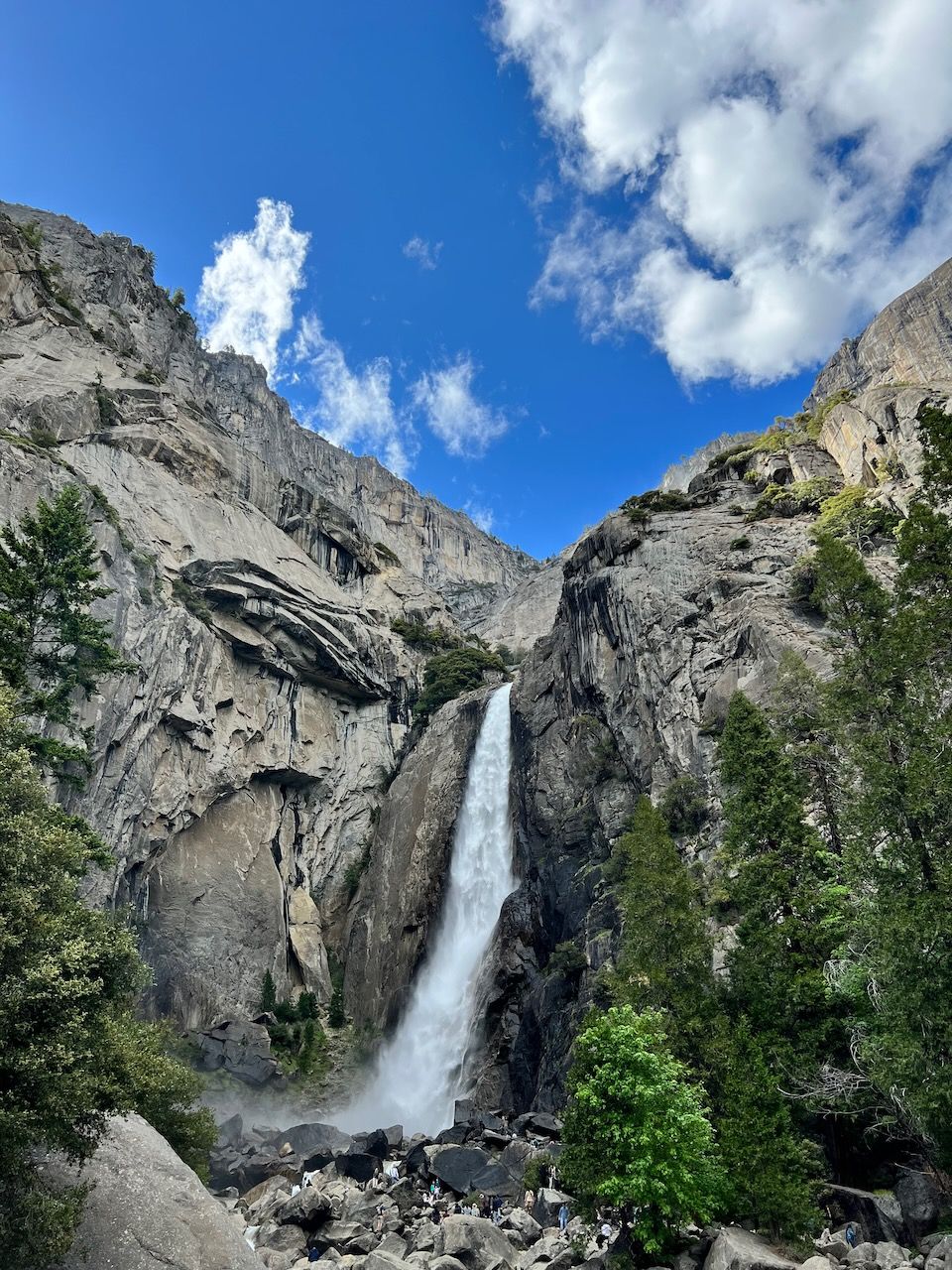 But the highlight was the second day. We arrived at around 8:15 am at Curry Village but found that the Trailhead Parking Lot and the Curry Village Parking Lot were already full. We turned over the car quickly and luckily (indeed!) found a spot in an appendix parking space of Curry Village.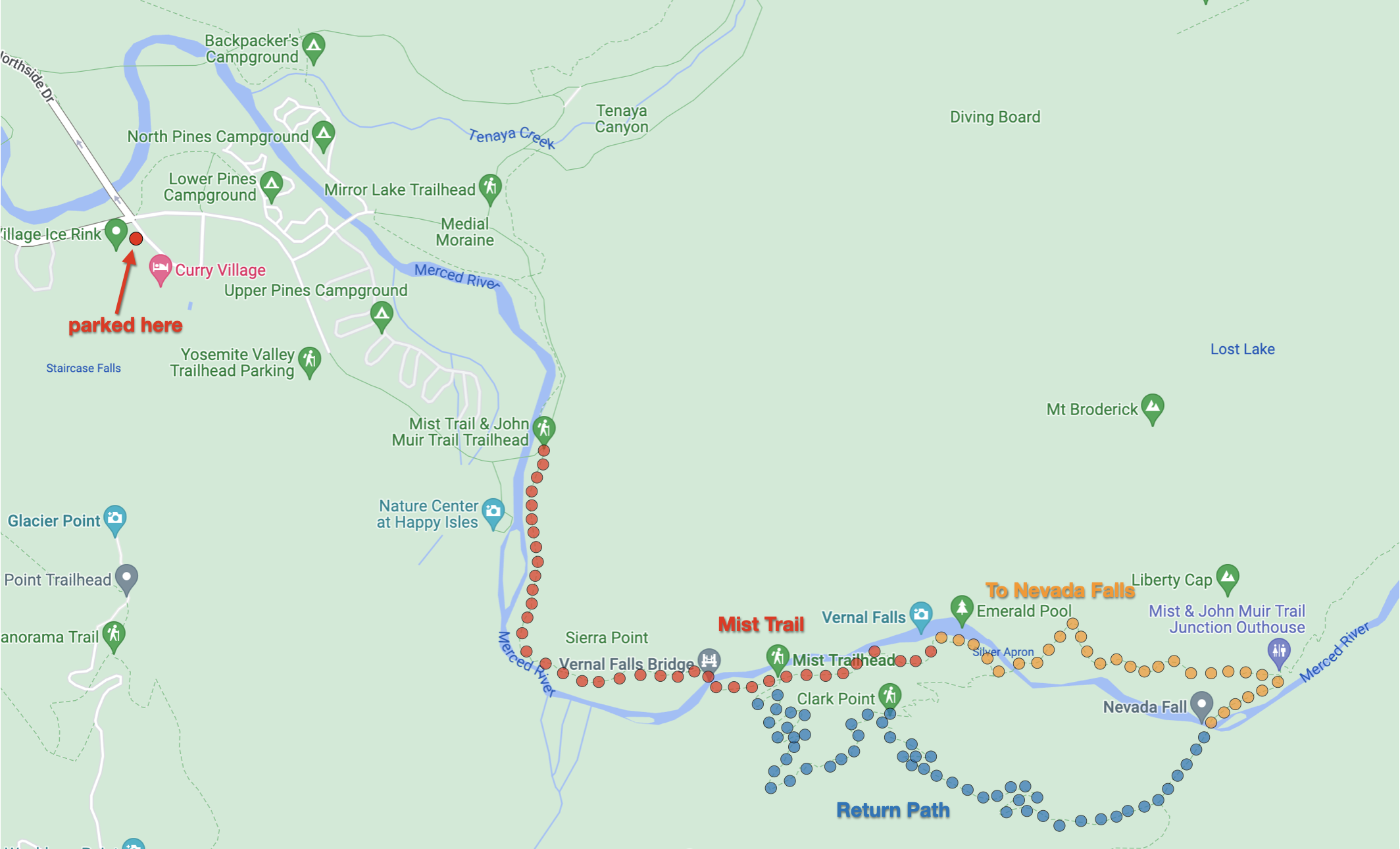 We headed to Mist Trail. It was a hiking course to Vernal Falls, and we could realize why it was called "Mist Trail" as we approached Vernal Falls. The water grandeur sprinkled water particles everywhere; it made us soaked wet. It also brought a beautiful rainbow. I had seen rainbows many times, but it was my first time seeing the start and the end of a rainbow simultaneously.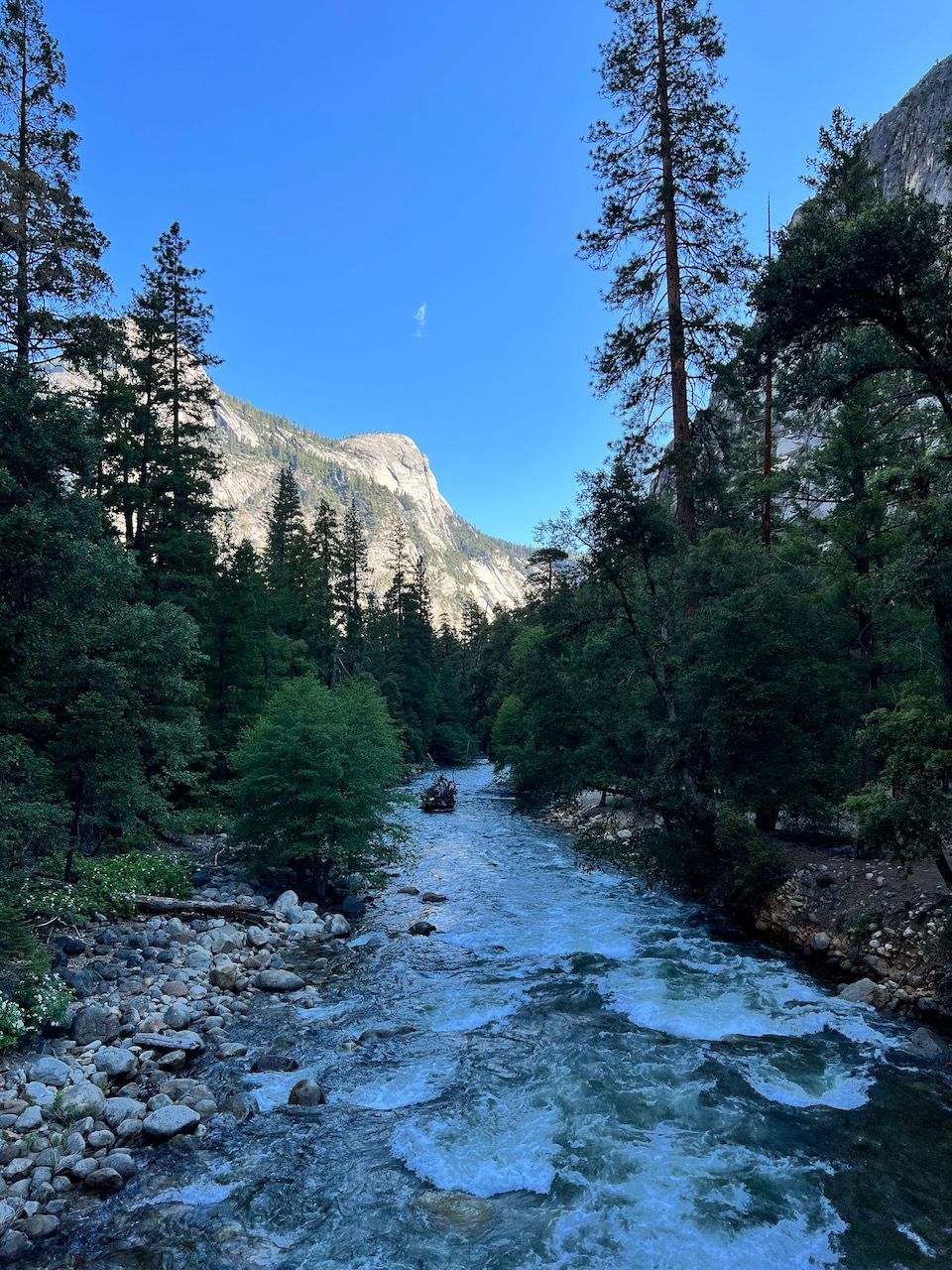 But the best was yet to come. We decided to proceed to Nevada Falls. There were two routes to Nevada Falls (from Vernal Falls): the left path was steep, but we could see Nevada Falls right up close, and the right path was a relatively easier one through Clark Point. We challenged the left path and had a hard time, but we eventually made it. I was so proud of my daughter for not giving up. The reward was precious family time.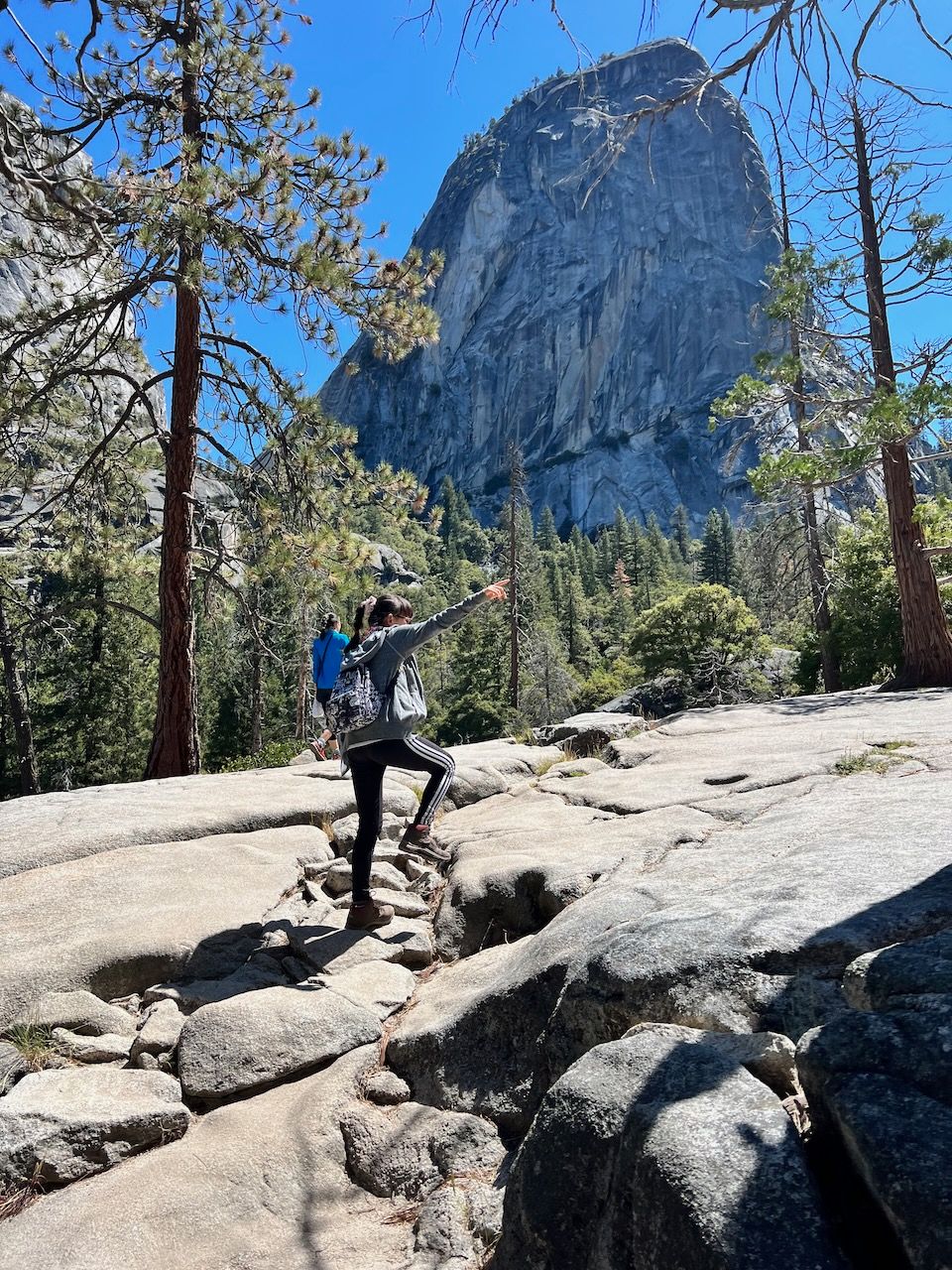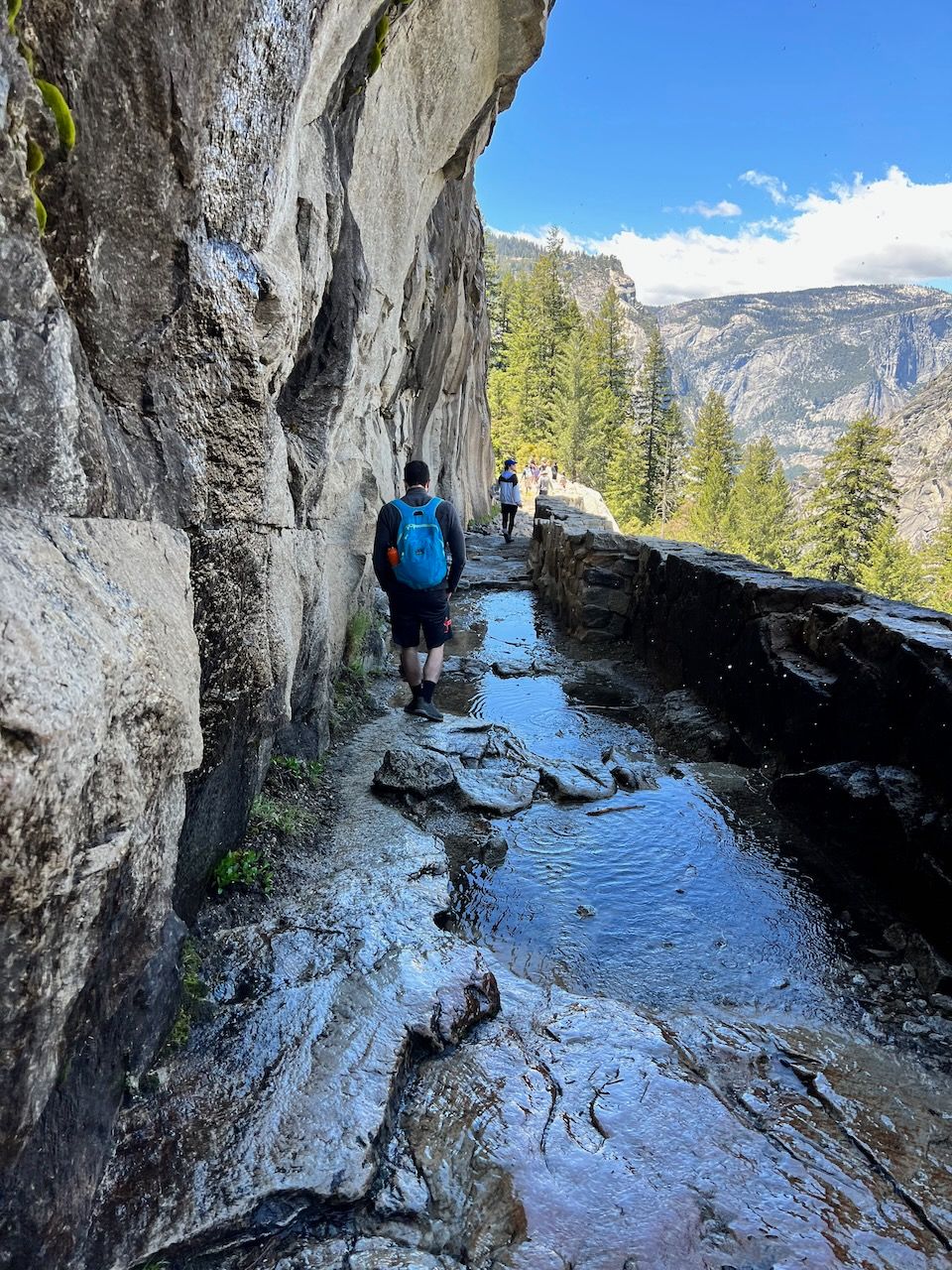 We chose a part of John Muir Trail (via Clark Point) for the return path. So, it was much easier, but it was already 3 pm when we got back to the car (we expected 4 hours, but it took more than 6 hours). We had lunch at the tailgate and headed to the next (and the last) place: Mirror Lake. We all had sore feet, but the splendid reflection of Half Dome was my best shot of this trip. I was sorry for my iPhone 13 Pro Max's 13mm ultra-wide lens for the first time; I could only have this scenery in portrait (not in landscape).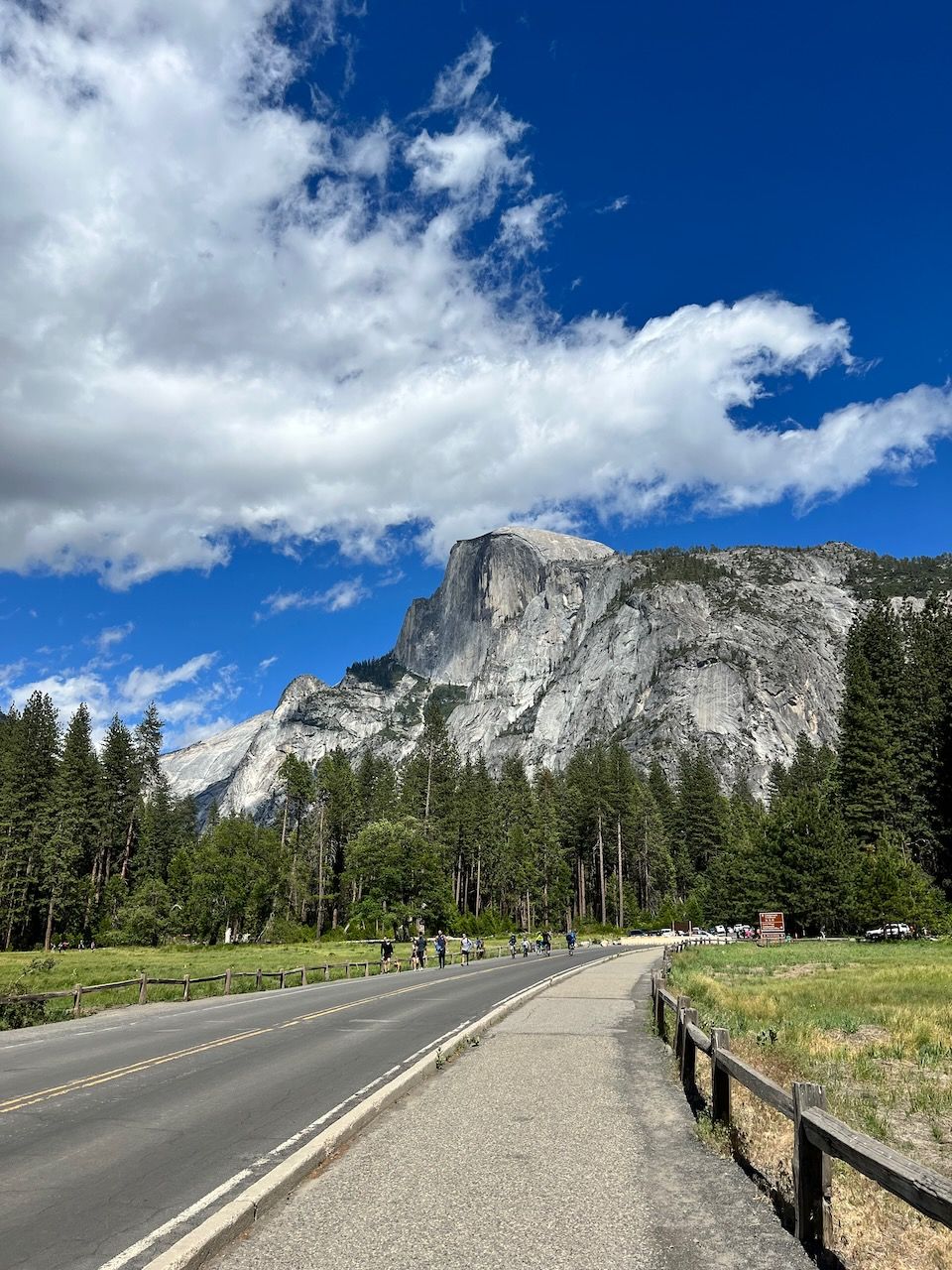 When I got back home, I put the Yosemite sticker onto my car. The more stickers would mean the more precious memories. I'm looking forward to the next stop.