The Courtside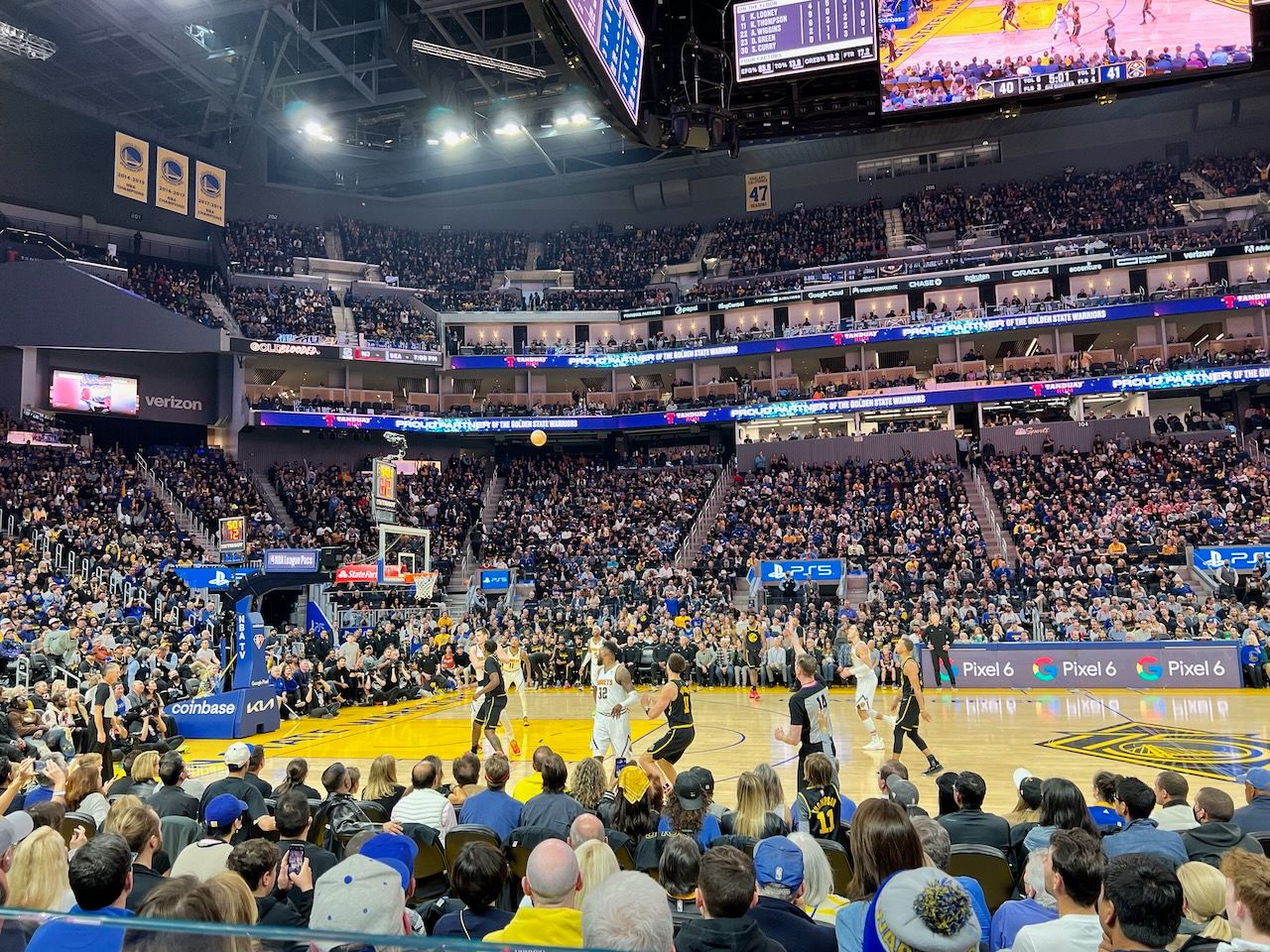 Although I'm a baseball guy, I've also enjoyed watching Warriors games. Watching live local sports games might be the only reason I'm still on the linear TV; I might have watched more than half of the Warriors' live games on TV this season.
Now, it's the playoff time, and I luckily happened to get a ticket for the game 1 with Nuggets yesterday; moreover, it was a courtside seat. My boss had been invited to the game (you know, the business meetings at sites) but couldn't make it, so I could go on his behalf. I loved it but was not too excited about it because I thought it would be a kind of 'sky box' seat; you know, somewhere in the high between low and high 'glass' boxes, looking for the gigantic screen and socializing through the game. So, when I found it was a courtside seat, I couldn't be exuberated more.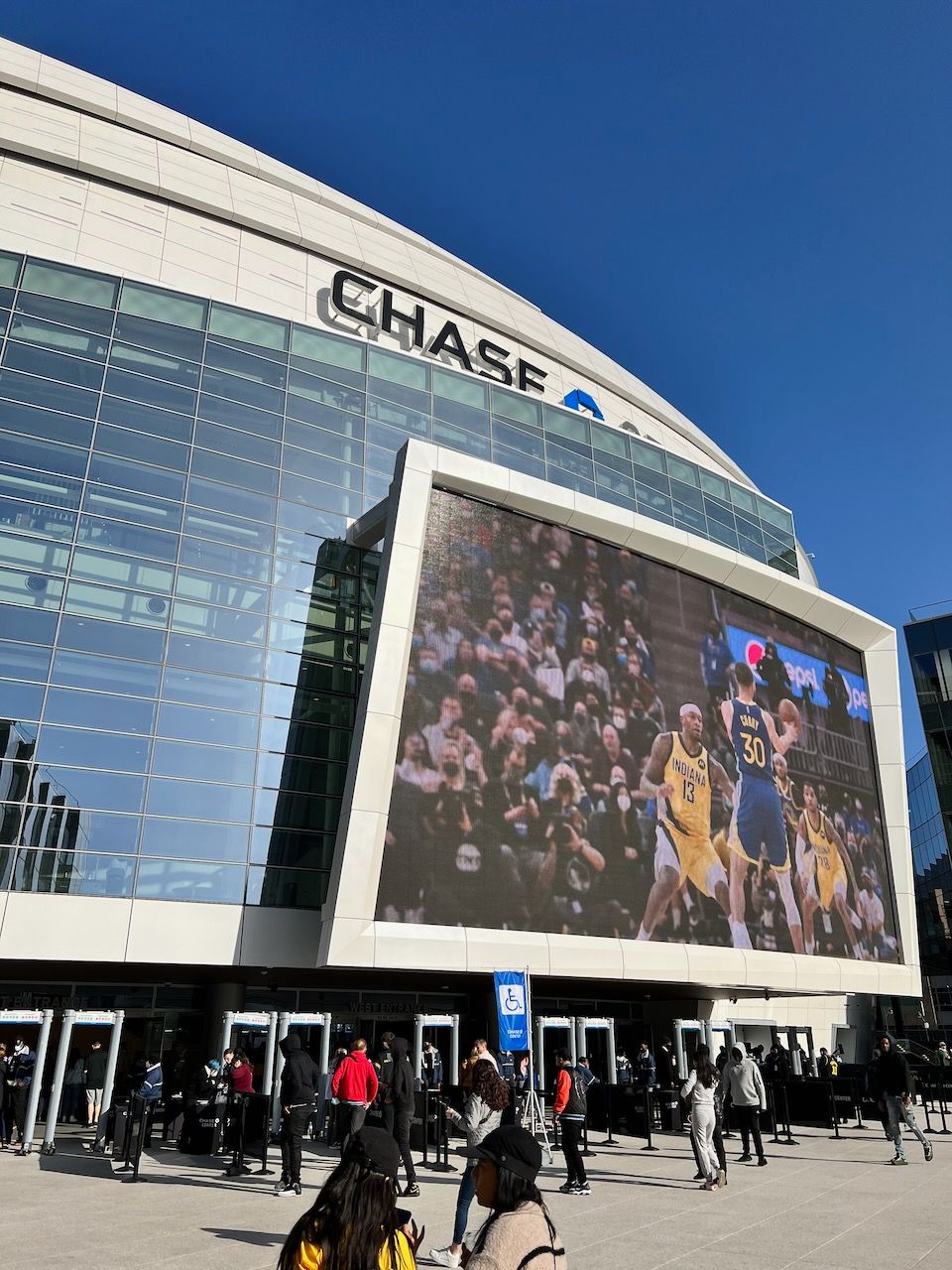 It was my second time at Chase Center. The first time was Nov. 2, 2019. The seat was high in the top box (but the ticket was almost $100). It was the opening year of Chase Center, but Curry was out due to an injury. No Klay, No Green. The best player in the game was Pascall. There was Poole, but he only made 5 points - I didn't even realize him before I checked the record. Now, Poole is indeed one of the best players.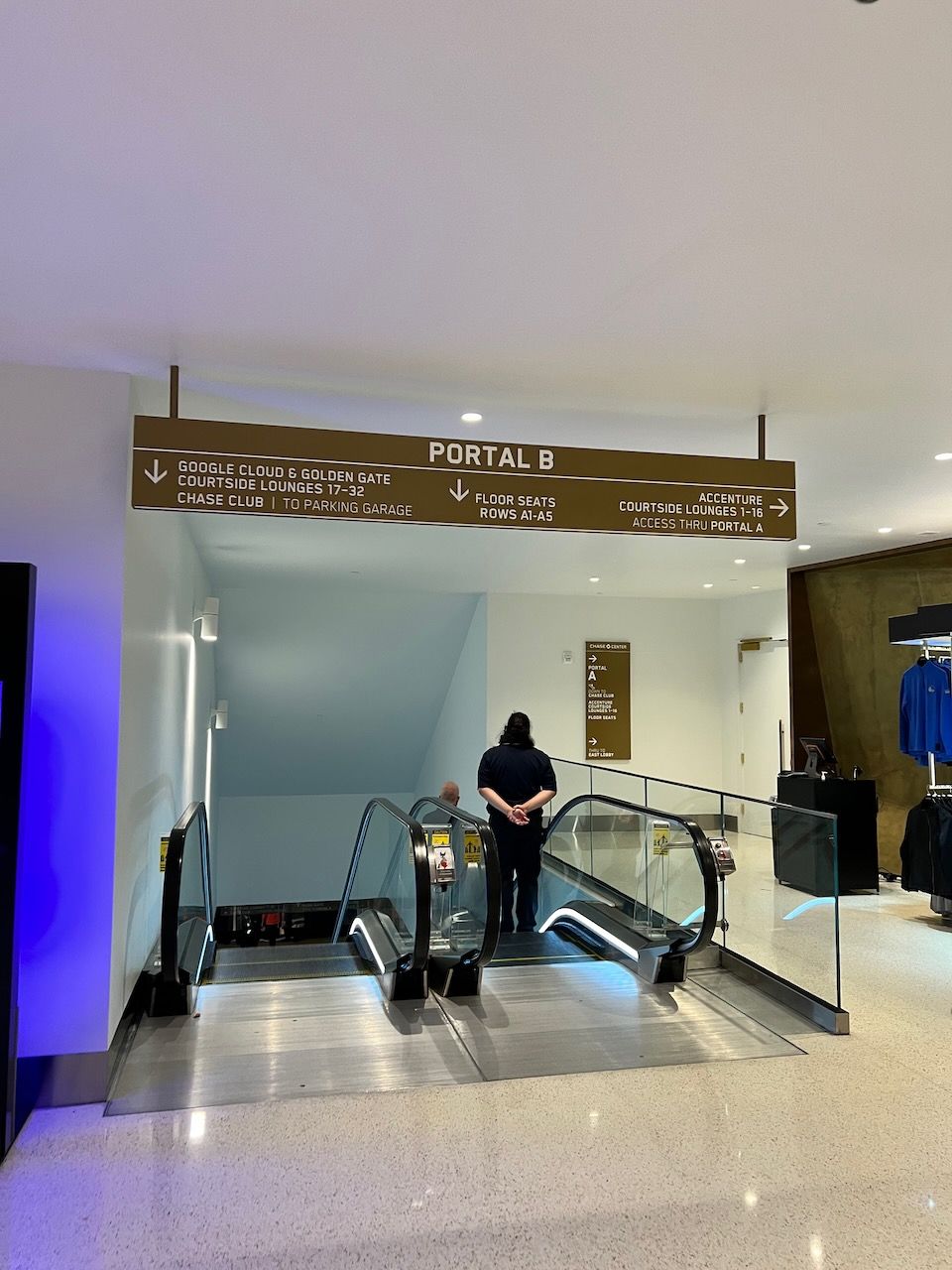 The ticket said that I had to go to 'Portal B,' and when I found it, interestingly, the escalator went 'downside.' It led to a corridor, and there were lounges (with the name of Google Cloud) in the left side of the corridor. Each lounge seemed to be assigned to each business host. Our room was number 25, and (of course) it was full of snacks and beverages. I greeted casually with my host and headed to the seat. The right side of the corridor was to the seat. A few steps above, a marvelous scenery was unfolded. I've never seen a basketball game so close, and - moreover - it was NBA, a Dubs game, and a playoff game.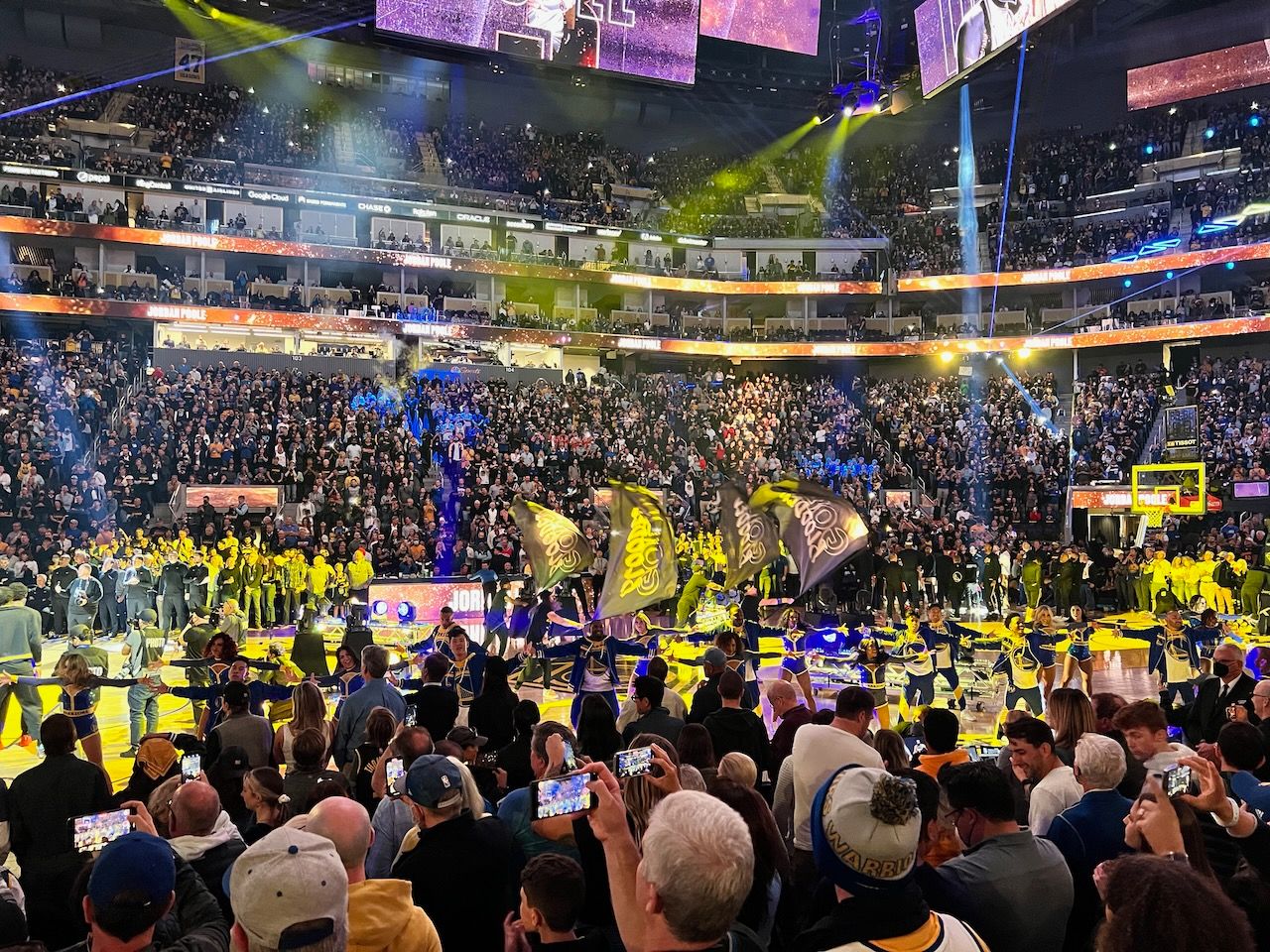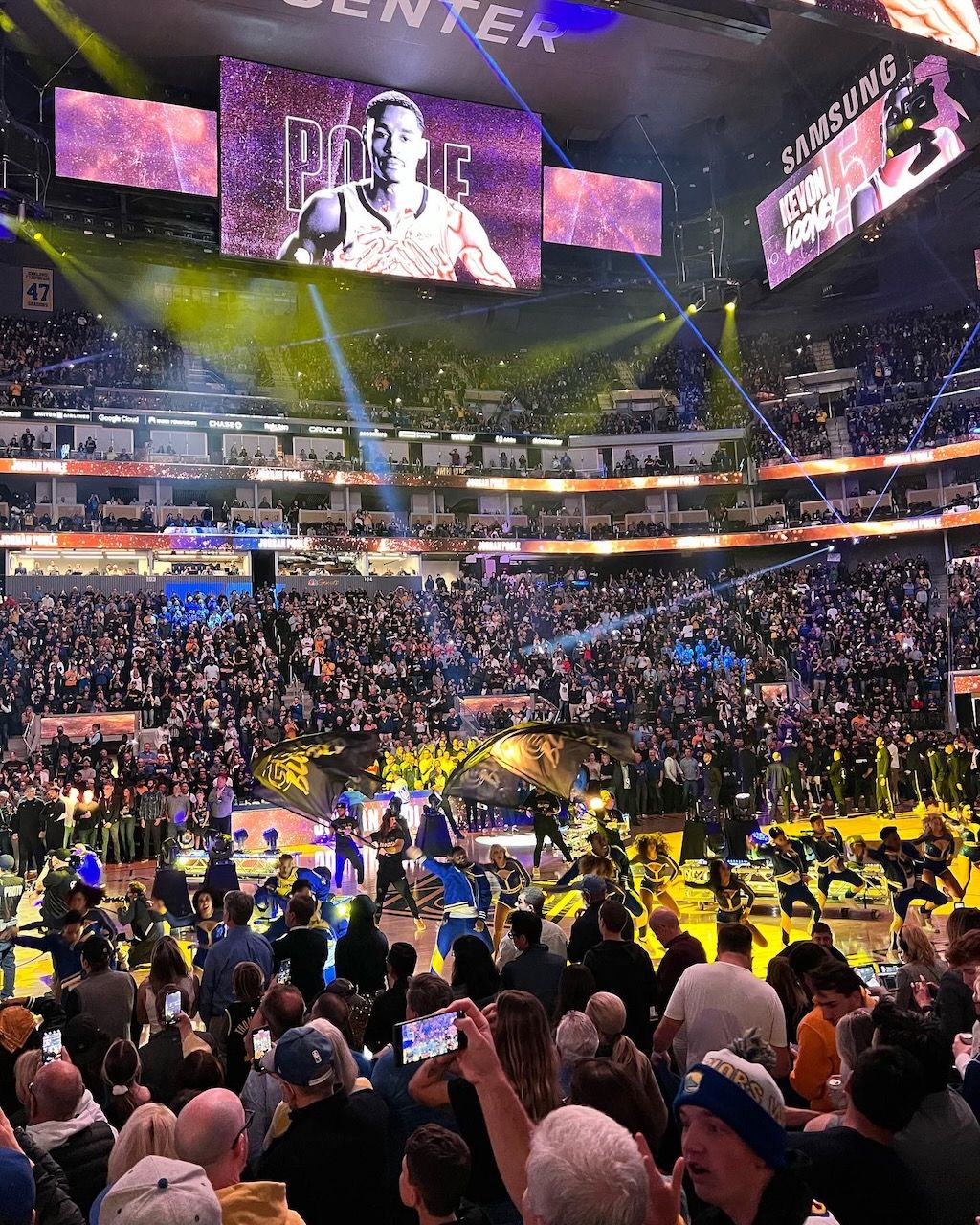 The game was exciting, and it must be due to my lack of English vocabulary that I had to say it just exciting. Curry is back. Although he didn't seem to be 100%, it was just fun to see him so closely. Klay had been getting his mood back. Yes, Poole is the best player. Green showed why he was the best defender; I couldn't understand how he could mark Jokic.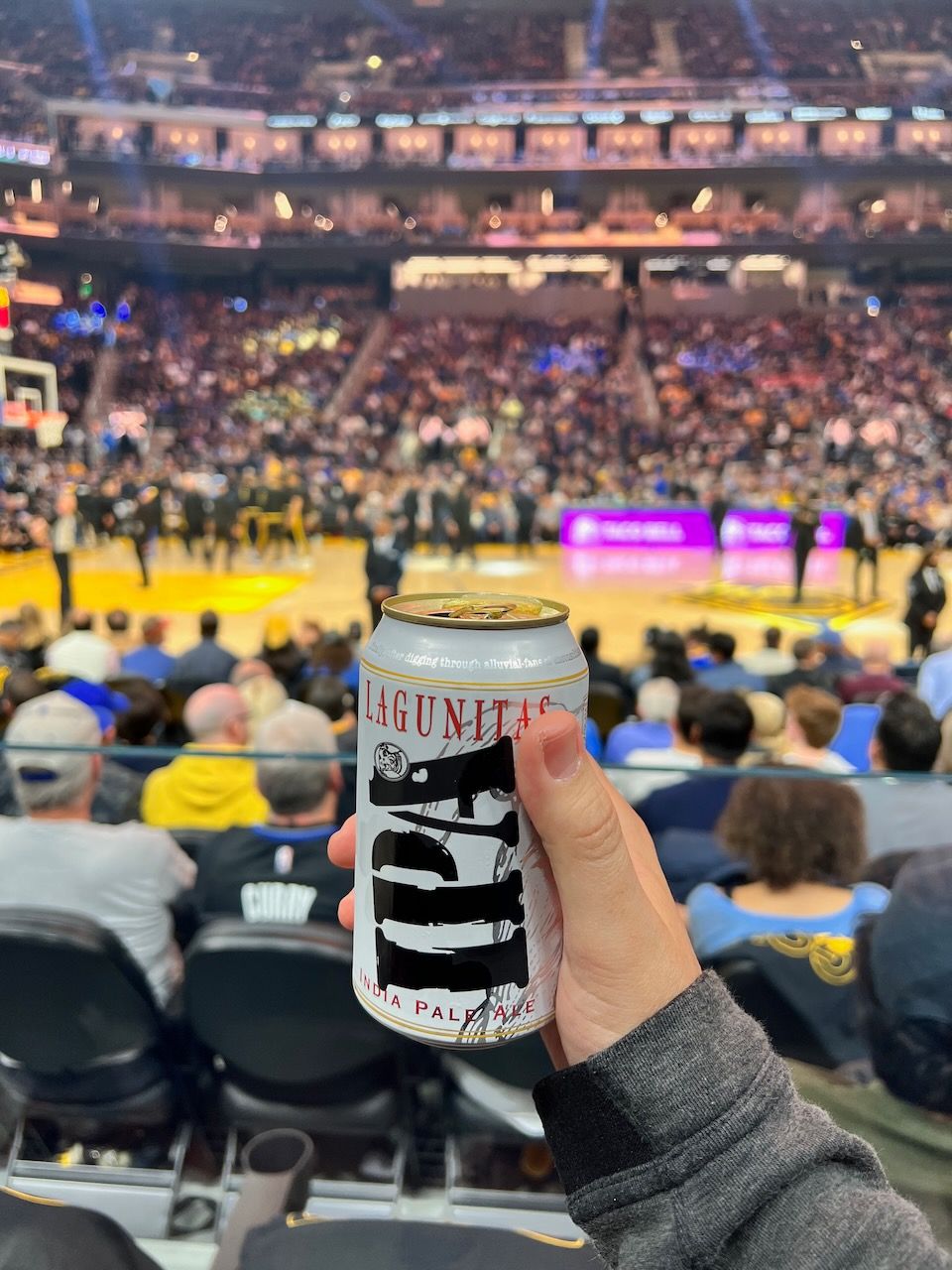 At the halftime, I came back to the lounge and enjoyed the food. All food was great, and the atmosphere was warm and pleasant. A server served me even at seats; I had two IPAs during the game. There was full of entertainment at timeouts: cheerleading performances (the incumbents vs. the veterans), dog shows, gift cannons, etc.
The Warriors won the game: a 123-107 victory: a great game, a great experience. I guess the ticket price of the seat should be over thousands (maybe 3,000 to 4,000, or more). It made me think that I wanted to make more money, which I hadn't thought about in a long time. Usually, I will never pay thousands of dollars for an NBA game, even for finals. But this experience was so stimulating; it awakened a long-forgotten desire.
So, when I got home with the residual excitement, Youtube recommended this video to me. I'm 100% sure that it would be the last thing that my boss imagined when he gave over the ticket to me. (No, I'm just kidding, you know.)