Lake Tahoe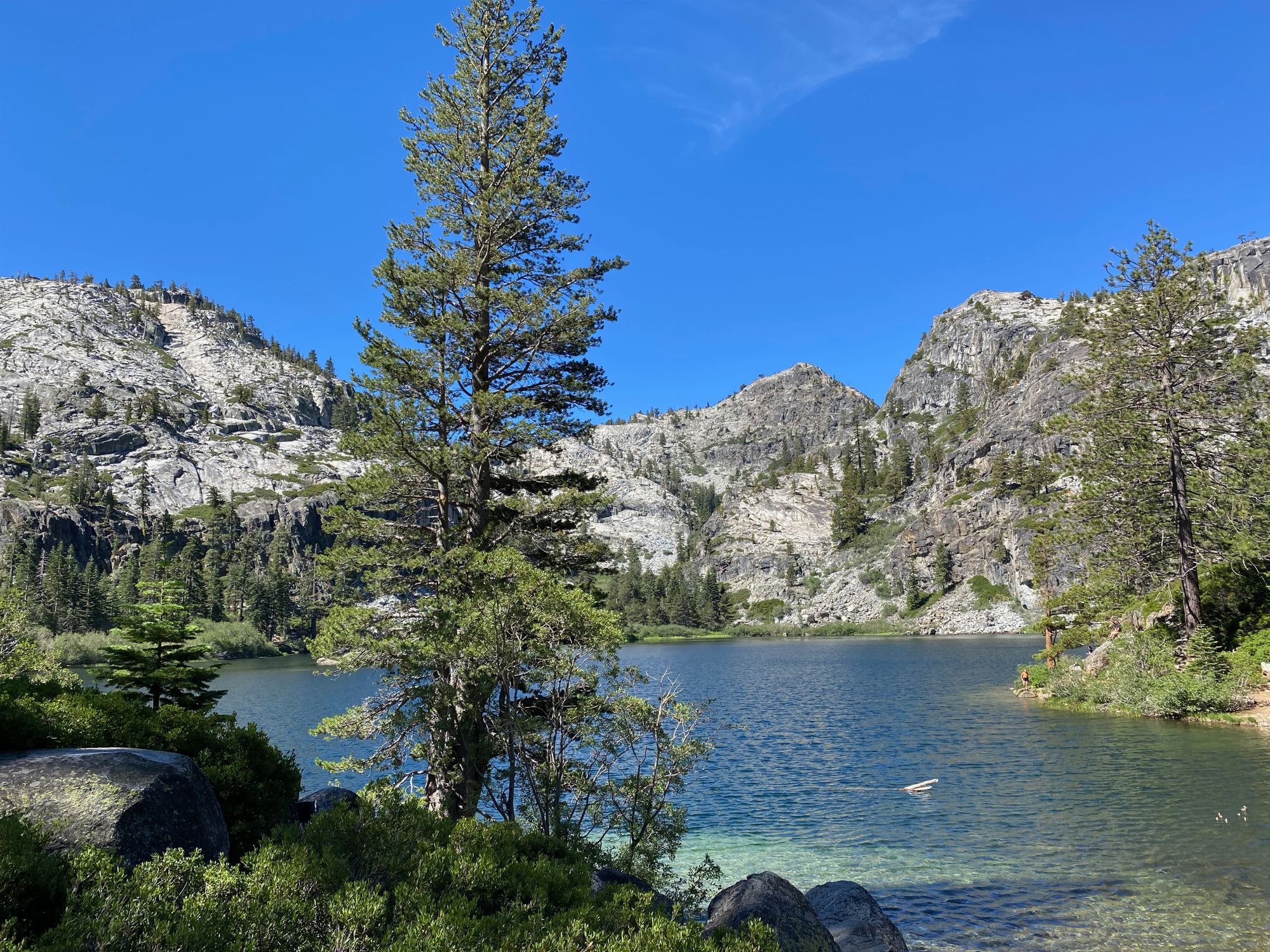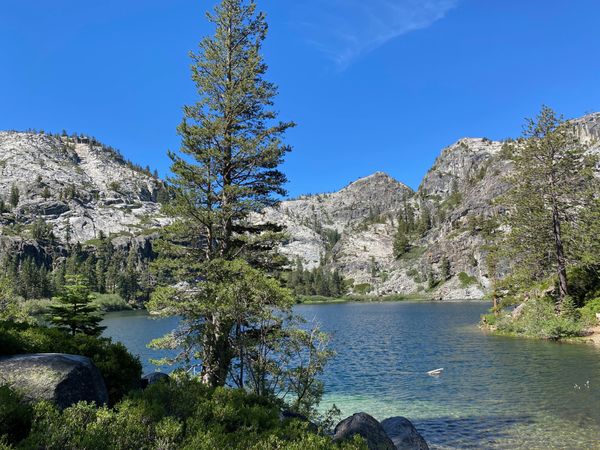 My last summer vacation was at Lake Tahoe. It was my first visit to Tahoe. I heard a lot about Tahoe from many friends (mainly about the Wintertime for skiing) and articles (not only tour guides but do you know the TCP Tahoe?).
It was a wonderful place. I love to swim, but I don't like beaches so much because of the salty water. Oh, I never imagined there are freshwater sand beaches in the world. The beautiful elongated beaches. The Emerald Bay was such an impressive scene in my eyes even I watched it on Youtube over and over before I parked at the only remaining curbside spot. After about one hour hiking, Eagle Lake made me feel I found a secret garden in the forest.
And today morning, I saw a familiar but appalling scene on the TV. The red sky - something like being rendered on Mars - that I saw last year at my patio was there. The Caldor Fire is approaching Lake Tahoe. The South Lake Tahoe area is now under the evacuation order. The lovely scenery still in my memory is in danger. It's so unreal.
I'll definitely visit Lake Tahoe sometime next year. But what if I find something different at the place? We might realize something precious only when we lose it. I hope everyone, tree, grass, even rock, are safe, and we can meet again in another precious memory.