Redwood National and States Parks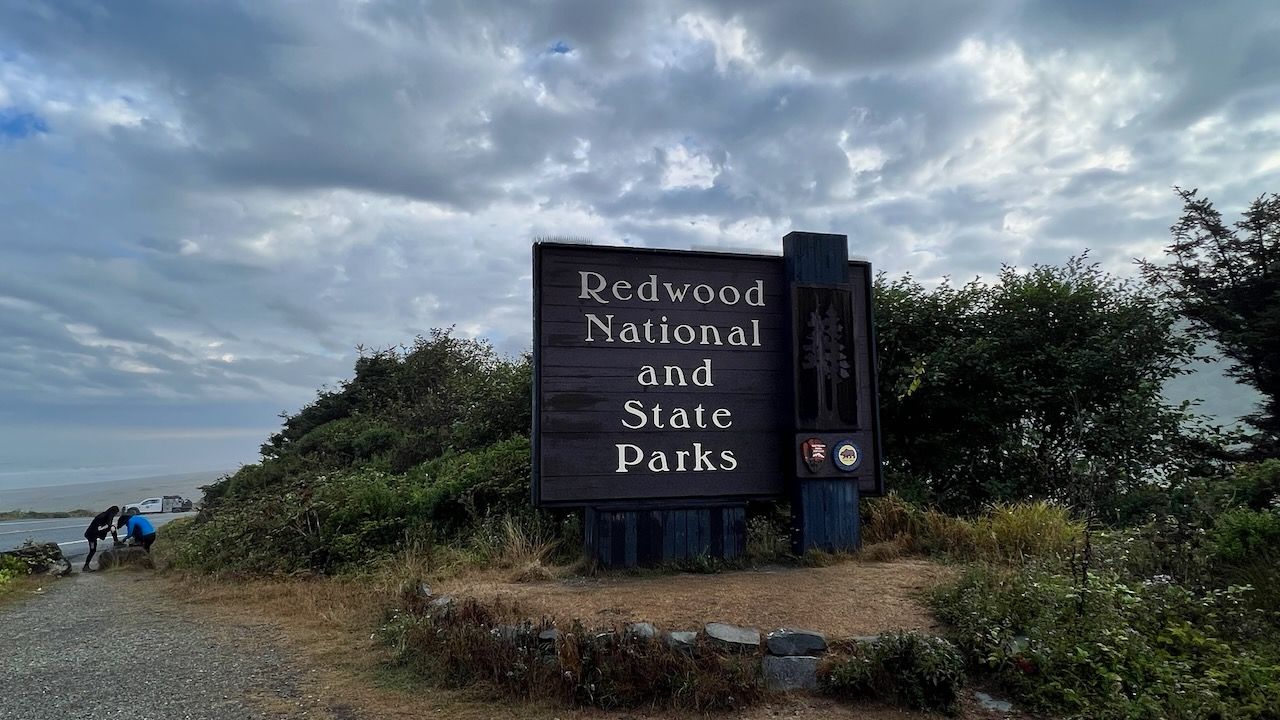 We punched another National Park during the last Labor Day long weekend: Redwood National and States Parks. I hadn't been up to it because it was a little far (more than 6 6-hour drive), and I was not sure what the difference would be to other good California Redwood forests such as Mariposa Groove and Muir Wood. However, my wife clung to it; she claimed it was the best US National Park she had visited in her teenage years. So, I decided to give it a try. My verdict was it deserved her best. Although my favorite National Park is still Yosemite, it would be only when it is not crowded; Redwood National Park was a great place not only because of its beautiful scenery but also because of its coziness.
Please don't take this that there would be almost no one there. It's still a great National Park, and you can see many visitors; it's not just like the parking hell season of Yosemite or Big Sur. I believe it is partly because of the Park's vastness. The Park is located over 40 miles of the coastline, and as the official name is 'Parks' not 'Park,' it has many California state Parks in its territory, such as Prairie Creek and Jedediah Smith Redwoods State Parks. The Redwood National Park has no entrance fee, but some inside State Parks have an entrance fee - The American Beautiful pass just worked there. There is no Redwood National Park visitor center - though each State Park has its own one - but the Thomas H. Kuchel Visitor Center is the representative visitor center of the Park, and it is convenient to access from the South.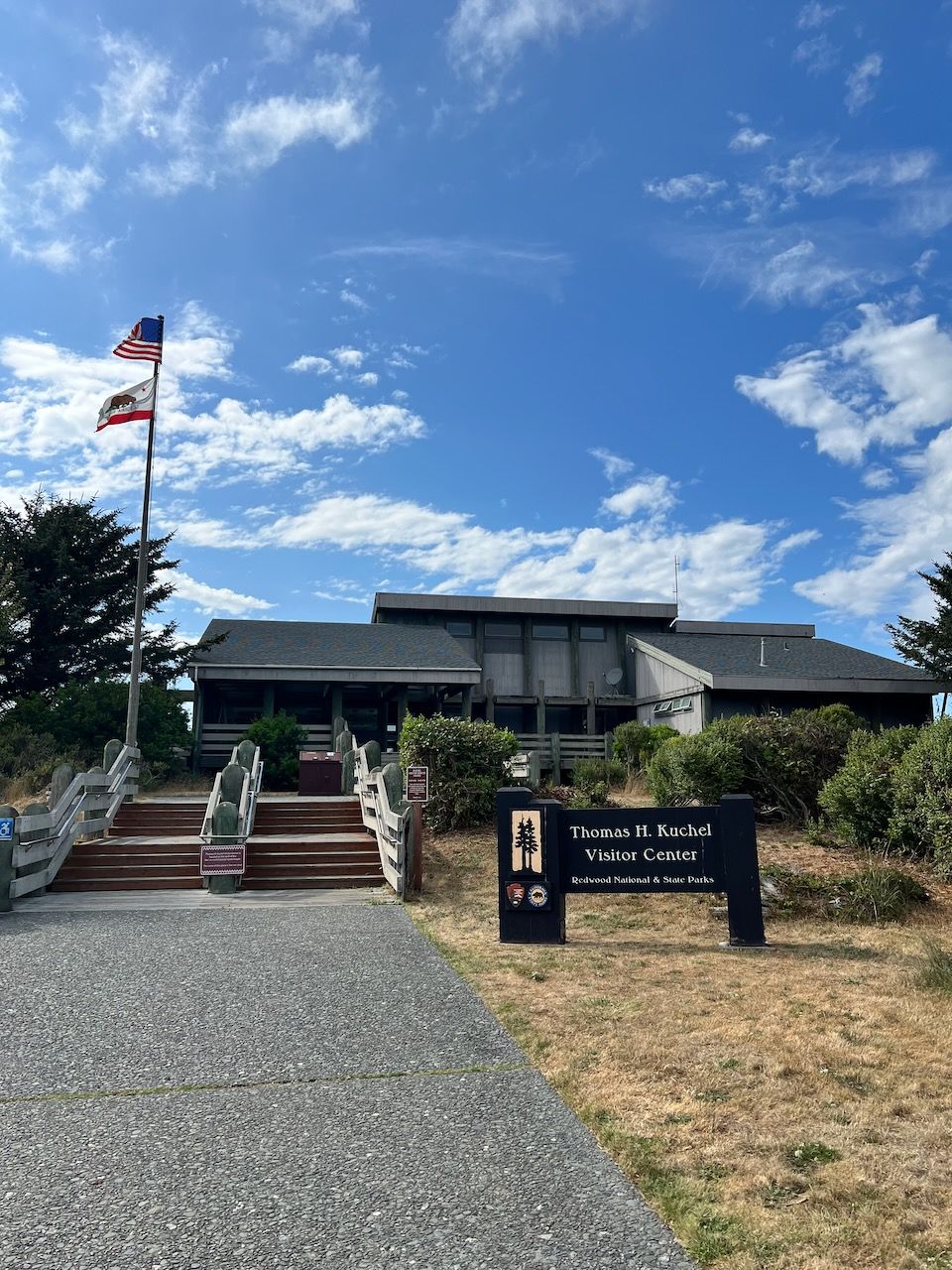 We stayed in the city of Arcata. It was about 15 miles south of the Park entrance, but the park entrance didn't have much meaning - it was just a Park signage. On the first day, we visited two reservation-only trails: Tall Trees Grove Trail and Fern Canyon Loop Trail. You need an online reservation for both trails. The reservation opened 24 hours before at 8 a.m. It went out quickly but not like a Taylor Swift concert - it seemed that we had 30 min to 1 hour before all slots were gone.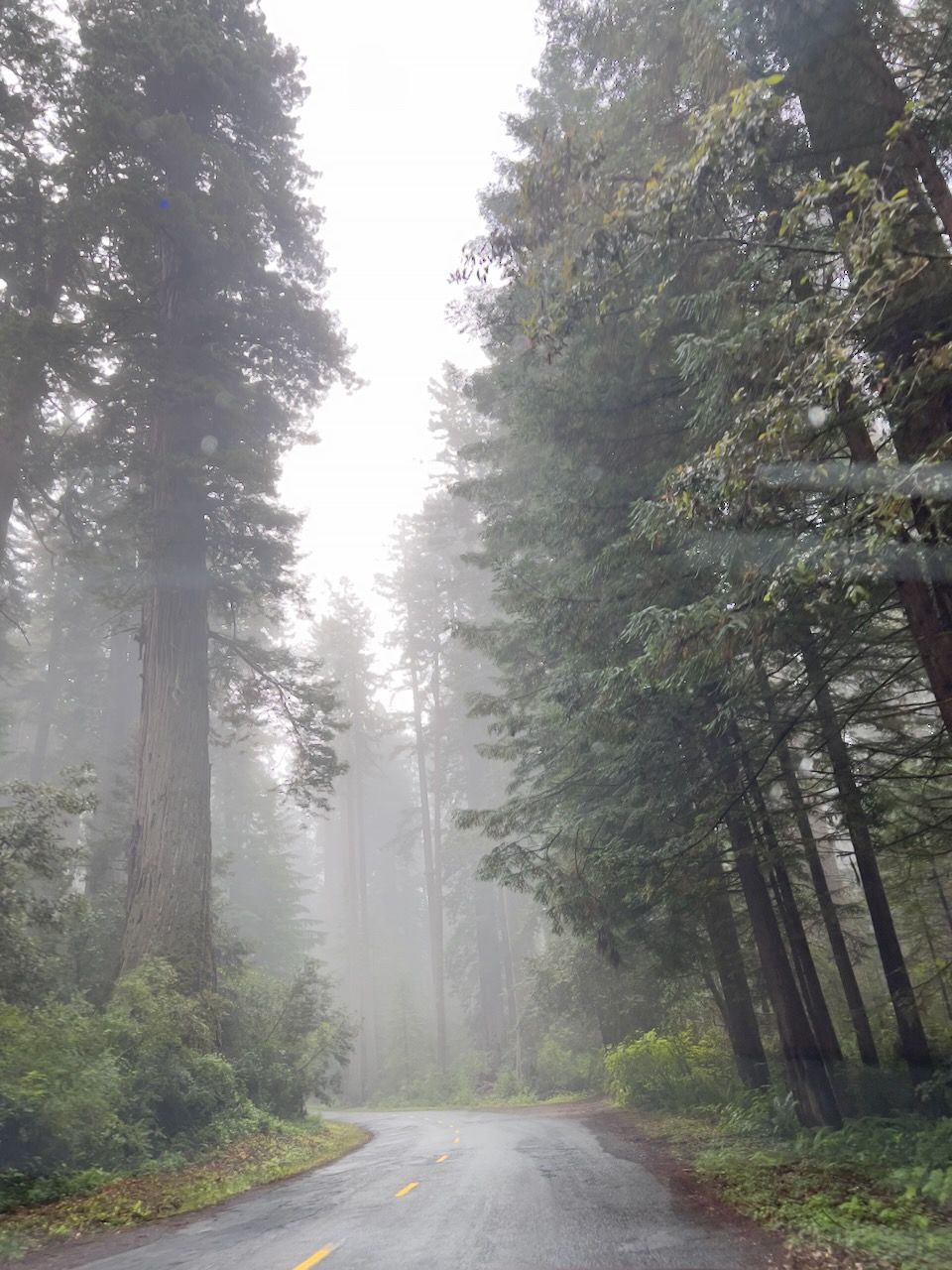 Tall Trees Grove Trail was 3 miles of in-and-out trail (with a small loop). In addition to the reservation, the way to the trailhead was very tricky. GPS and navigation made us give no eyes on the 'directions' page, but you should take a look at it (in your reservation email) for this trail; the road contains a private road, and your navigation might lead you to the wrong path. In the middle of the path, you meet a locked gate, and there is a lockpad. You should have gotten the codes for it. The park rangers change the code frequently, and you might need different codes for each entrance and exit time. I'm sorry that I have a limited vocabulary, so I can only say that the trail is beautiful. It was not stunning or terrific, but it was tranquil and cozy in the morning, and it had something that made me comfortable. I believe it is a must-go trail in the Park. Please fill up your water bottles before you get to the trailhead - the trailhead only has a restroom and no water. And reserve the water during the first half. The trail is go-down and return-up; you need much water in your return path.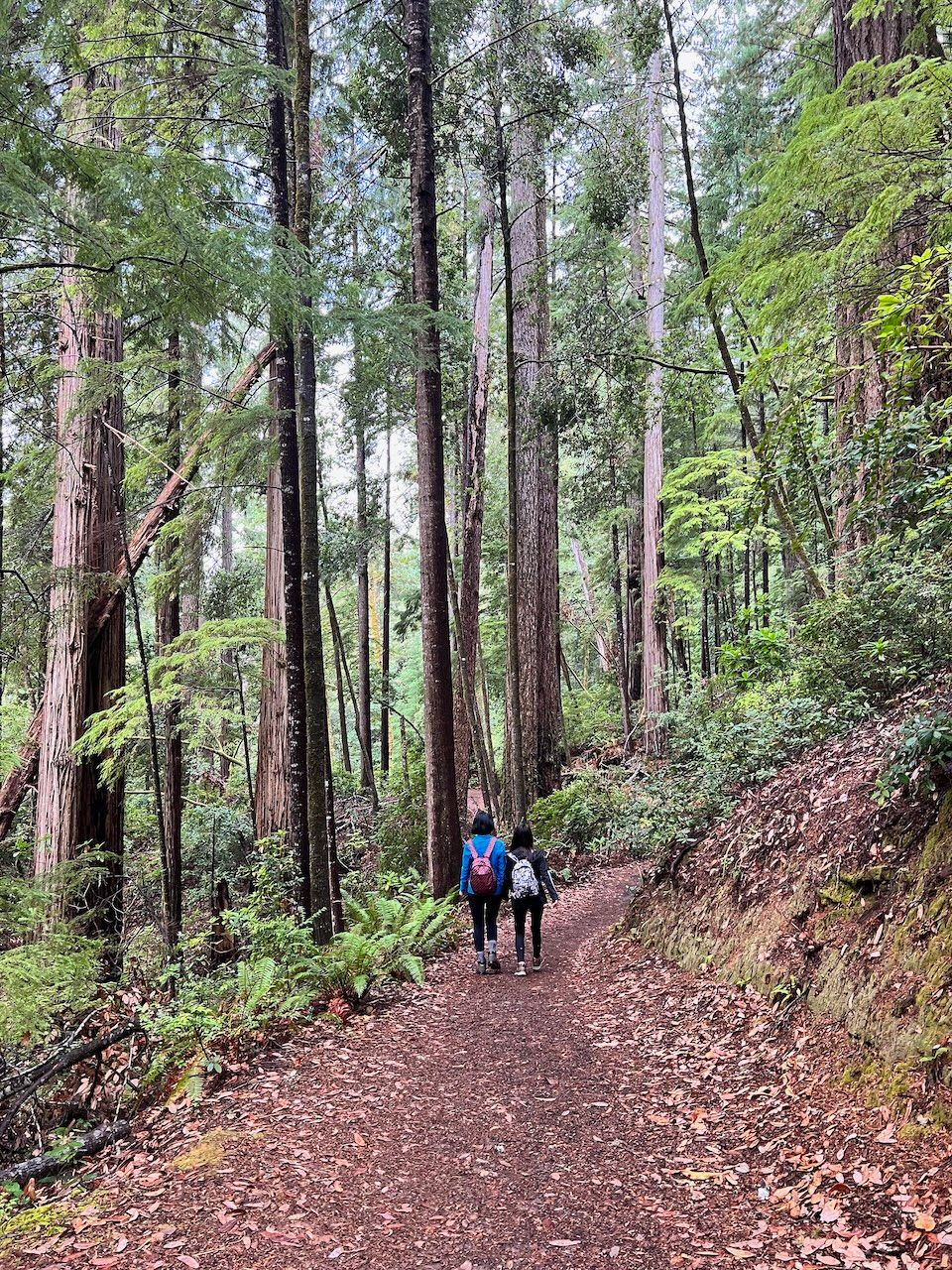 Fern Canyon Loop Trail is famous for the filming location of Jurassic Park. If you have seen the movie before, you might be used to some sceneries. You also have another (in addition to the reservation) thing to remember: your car must be wet on the road to the trailhead. A considerable part of the road to the trailhead parking is off-road, and you have to pass several creeks. My car is a Toyota Highlander (it's all-wheel drive) and had no issues; the water level was just at the doorstep of the SUV. And I saw many mid-sized sedans, so I believe it would be doable for usual cars. However, the road is quite bumpy, and it would be better not to drive aggressively.
The trail was 1 ~ 1 and a half hours of loop. As the name says, fern was everywhere. It was an exotic place compared to the other parts of the Park. I think it would be fantastic to visit early in the morning; I'm eager for absolute tranquility surrounded by ferns.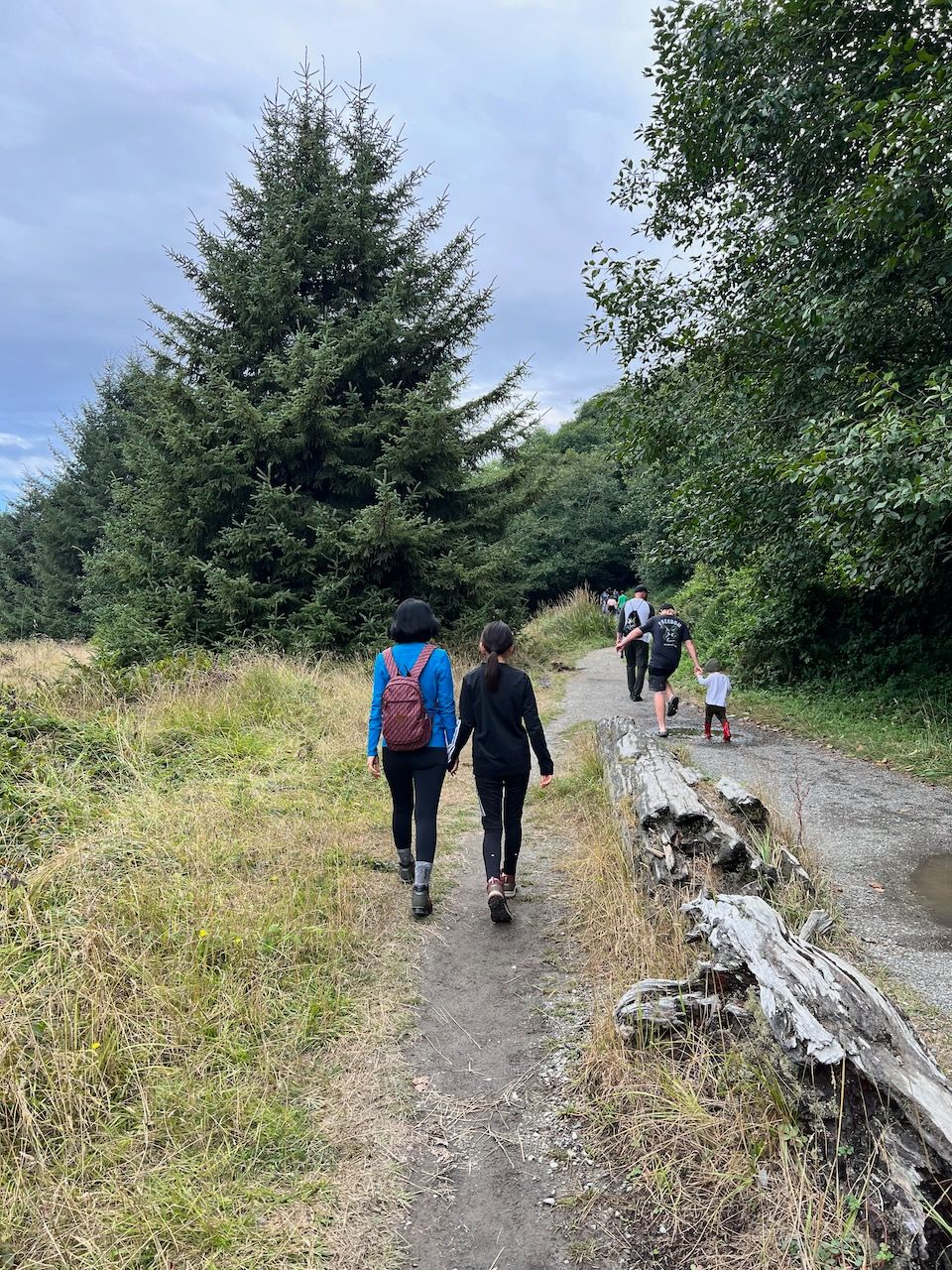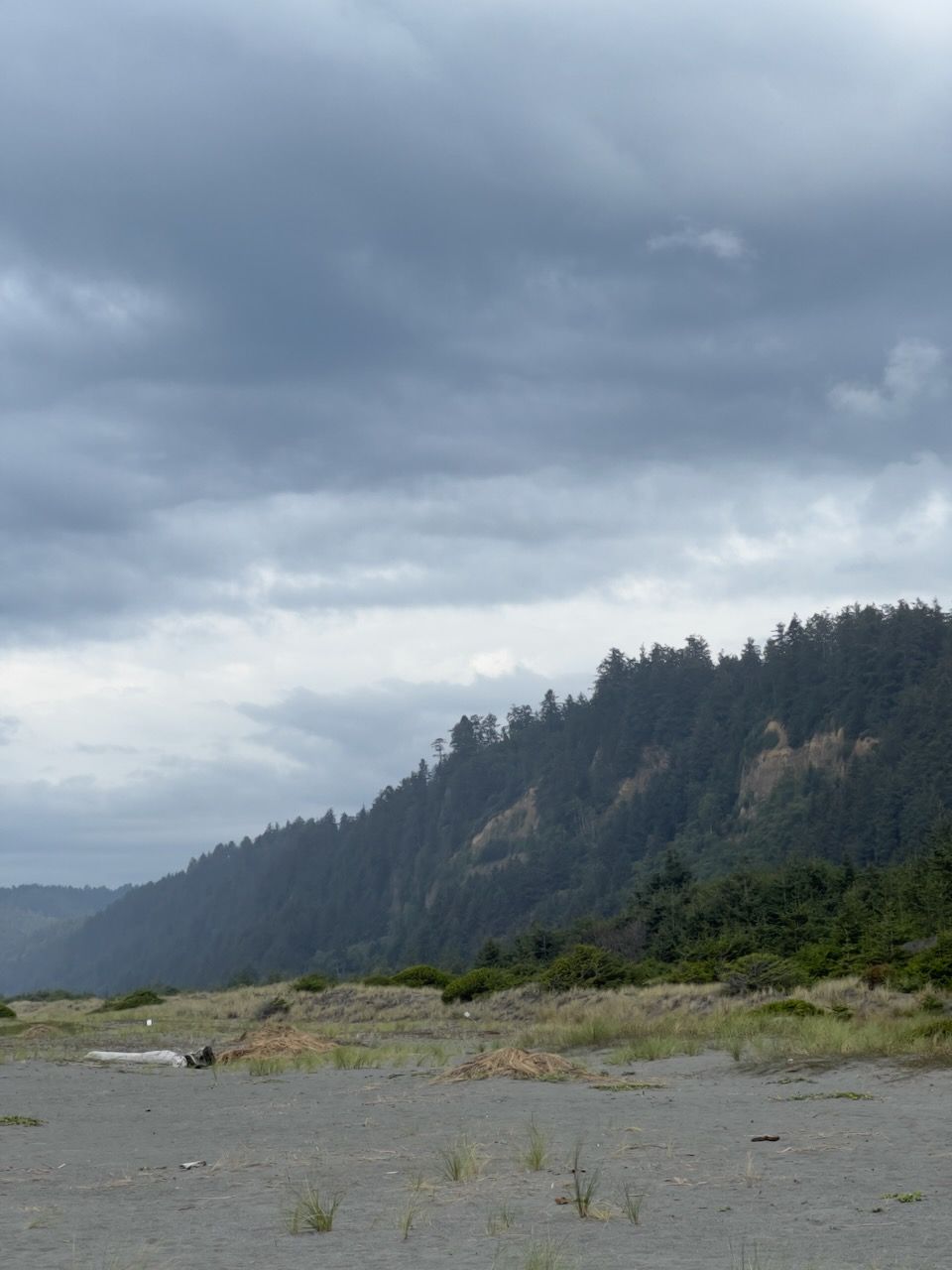 We also visited other places that we could go without reservation. Lady Bird Johnson Grove Trail was a short (within 1 hour) but another beautiful trail. I thought there would be a bird named 'Lady Bird,' but I was surprised when I got that 'Lady Bird Johnson' was a person's name.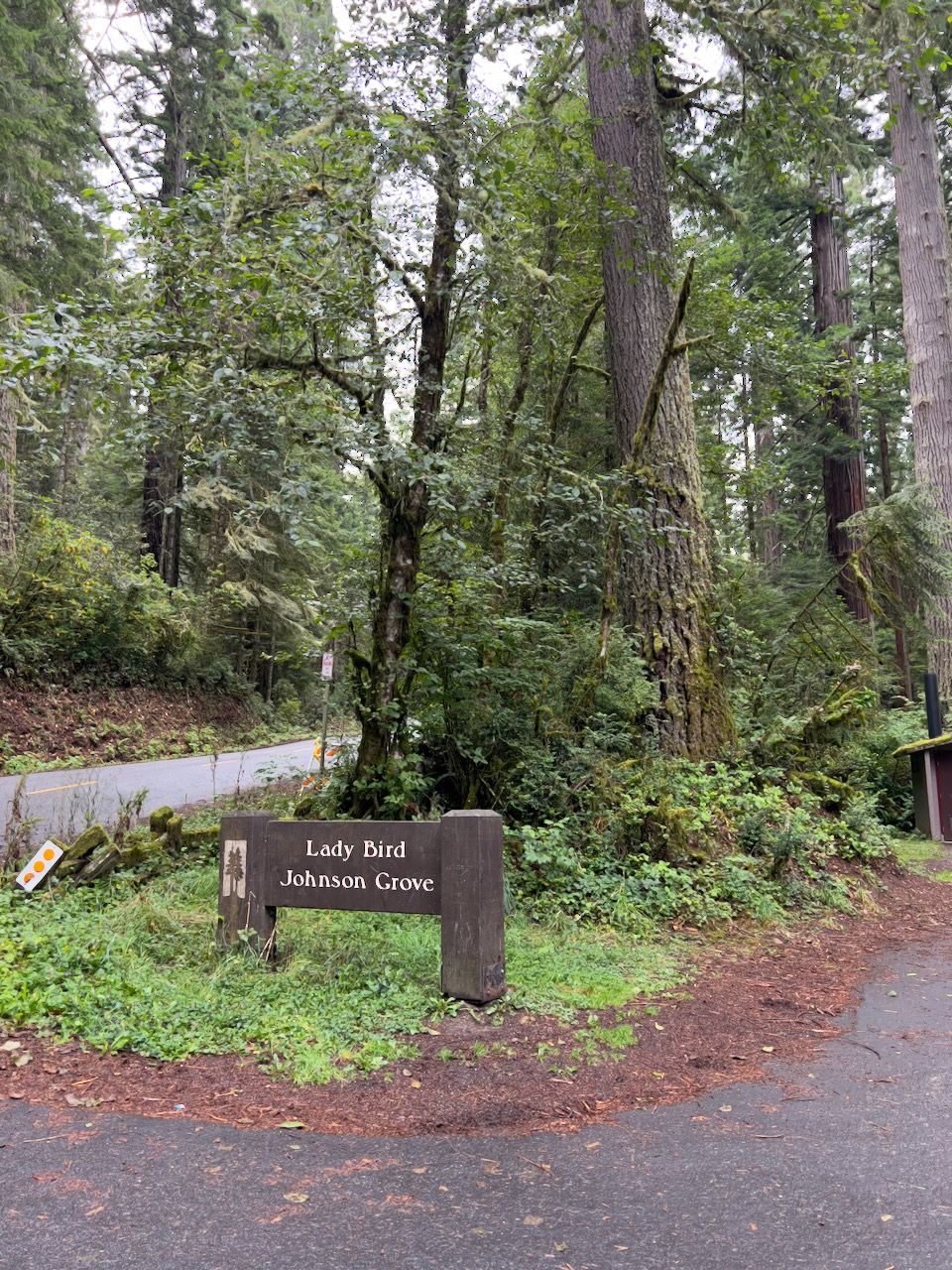 I believe Big Tree Trail should be the iconic trail of the Park. The trail consists of many other trails and many ways to visit the 'Big Tree.' We used Karl Knapp Trail to reach the Big Tree and chose Foothill Trail for the return path.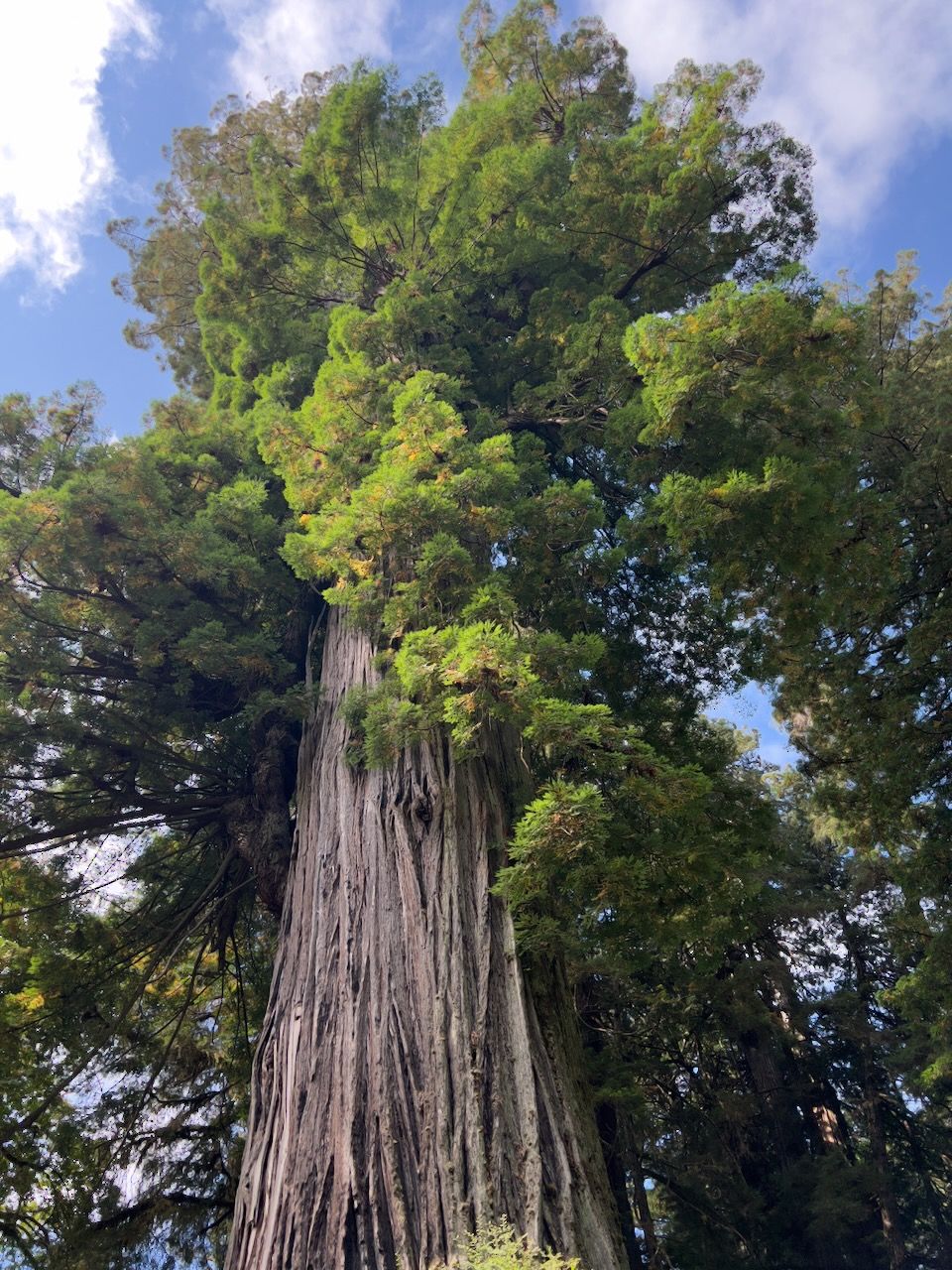 Trillium Falls was a little disappointing; you should not imagine the huge waterfalls in Yosemite. It is a tiny waterfall in a forest. However, the trail is a good two-hour loop.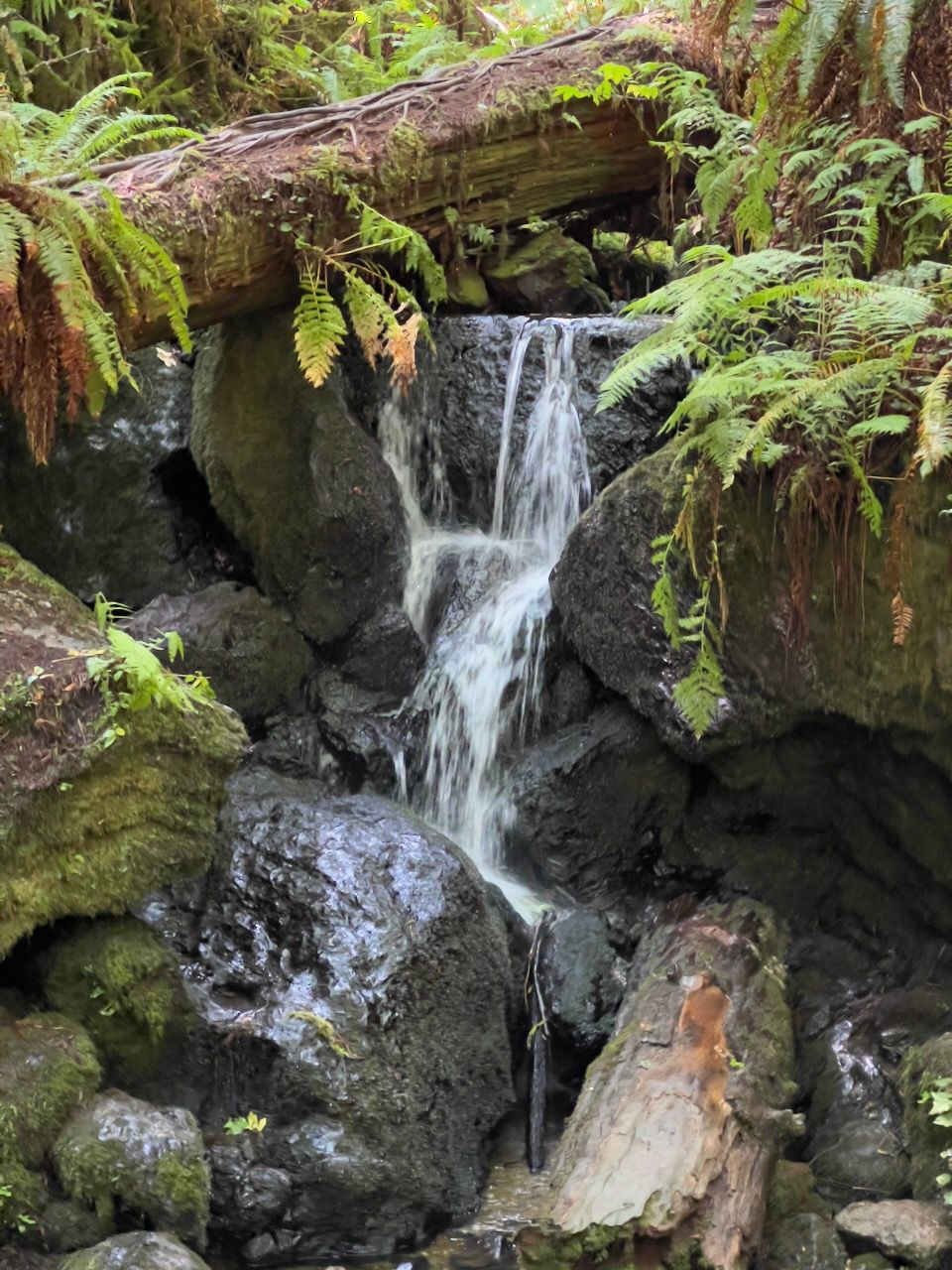 The sunset at Trinidad State Beach was a memorable moment. On the way back to Arcata, it was the best place to end a long day.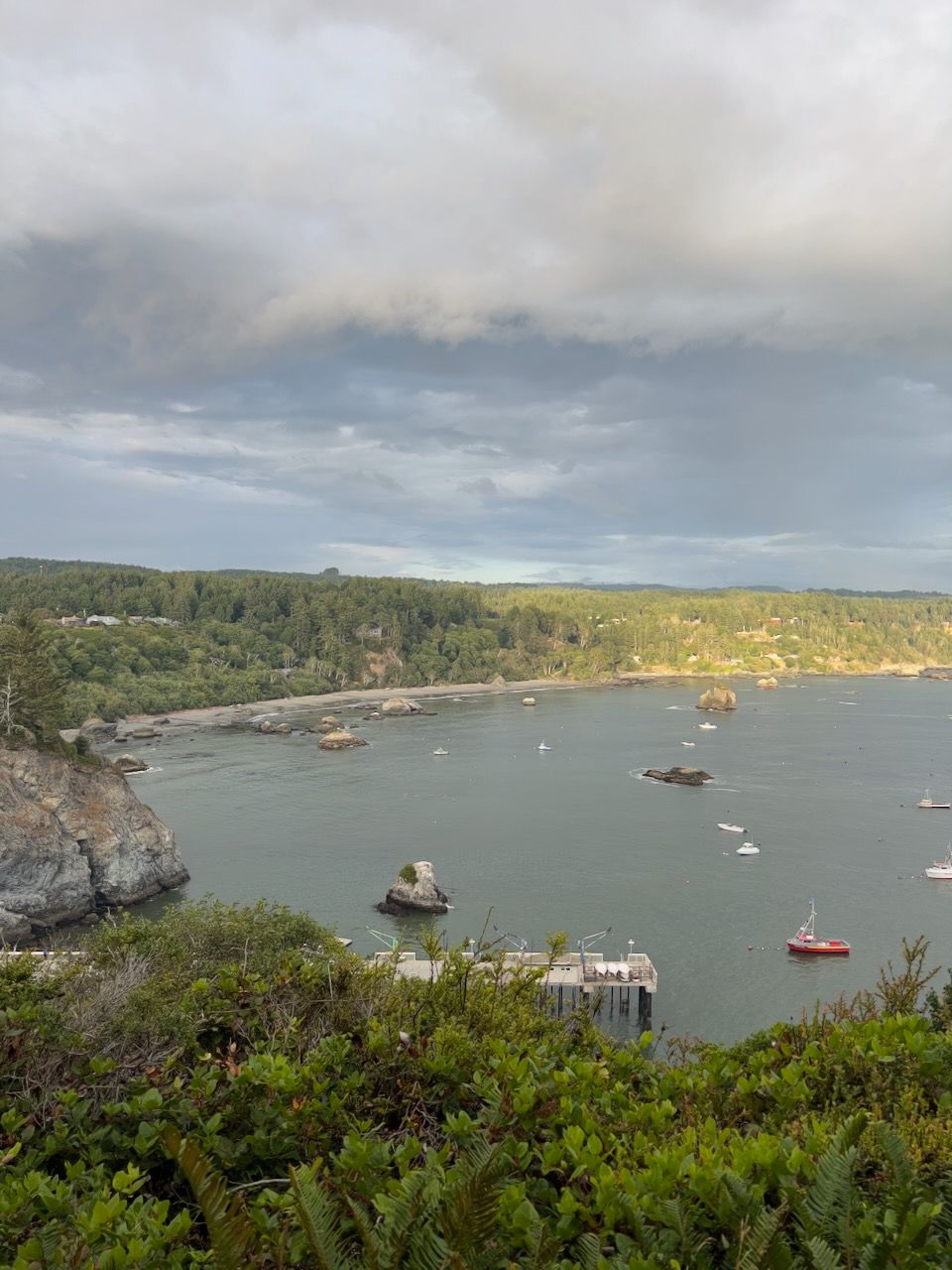 We dropped by Chandelier Tree Drive-Thru Tree Park on our way back to the Bay Area. It was a much more excellent place than we anticipated. Initially, we expected a 20-minute visit, and we had more than an hour. I can guarantee that the Toyota Highlander can pass the tree (with side mirrors folded). It was a great place not only for exciting tree-passing photos but also for good souvenirs.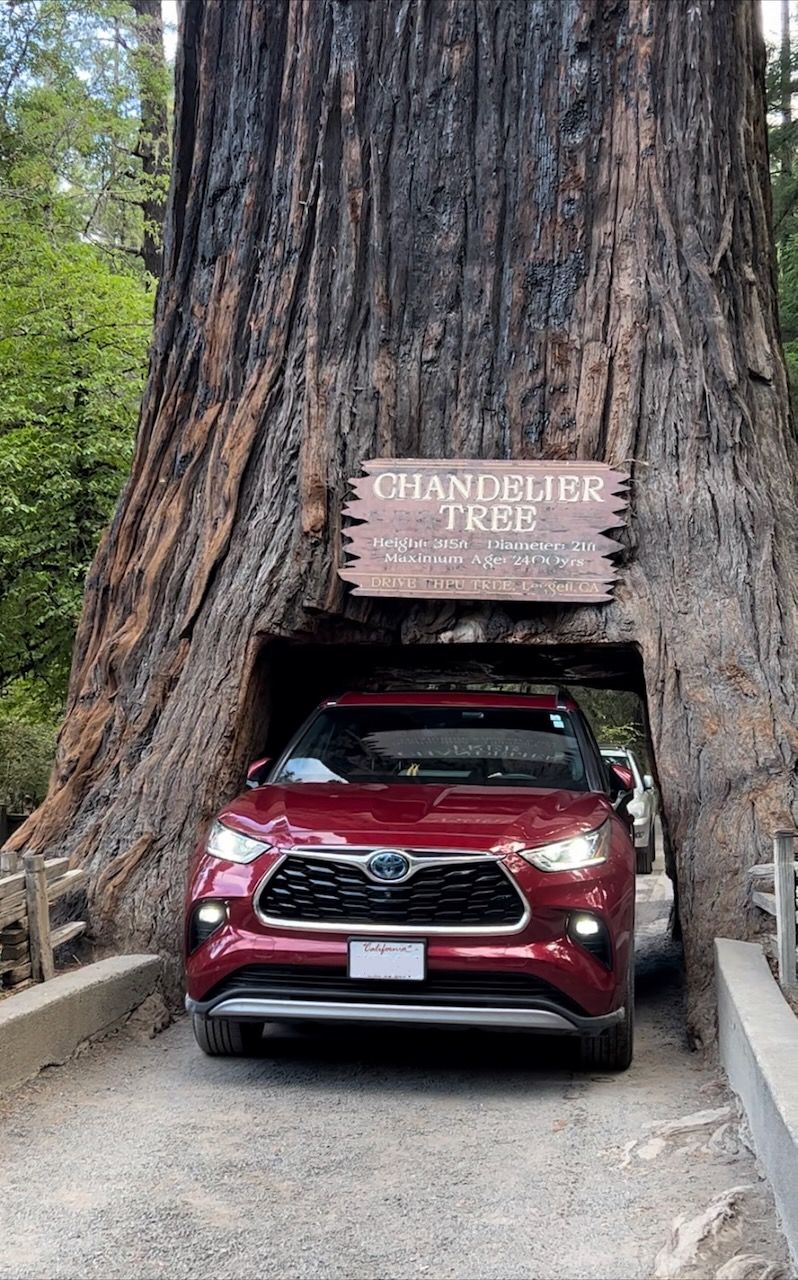 Before setting foot in the Park, I believed it might be my only visit. Yet now, I envision it as my go-to spot for long weekends. It's a serene haven where I can rejuvenate. Above all, the ethereal sensation of drifting through the mist-covered forest in the early morning still remains unforgettable.