San Diego - The Year End 2022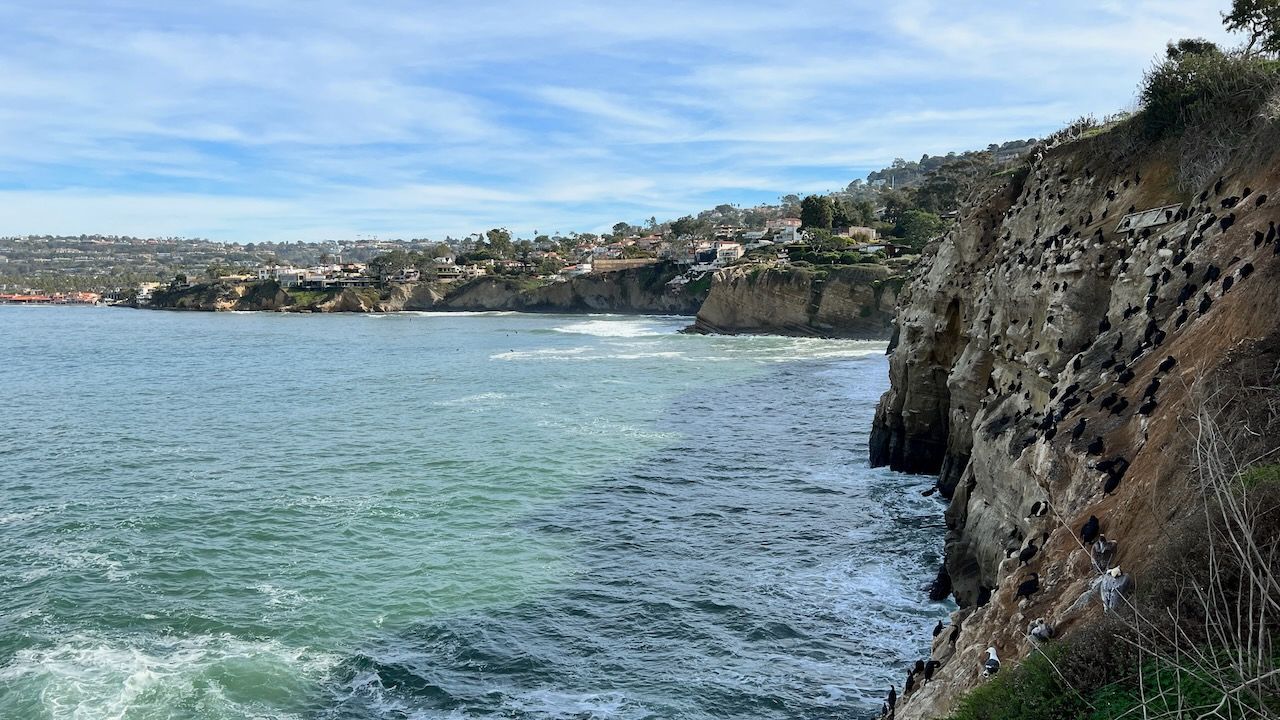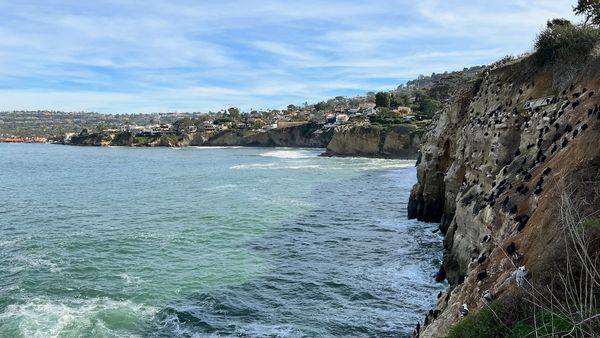 It's been a while now, but We've been to San Diego at the end of last year. The great weather would be the greatest pride of the Bay Area. But it had been a little different story this winter, and we wanted to have a year-end in a warmer place.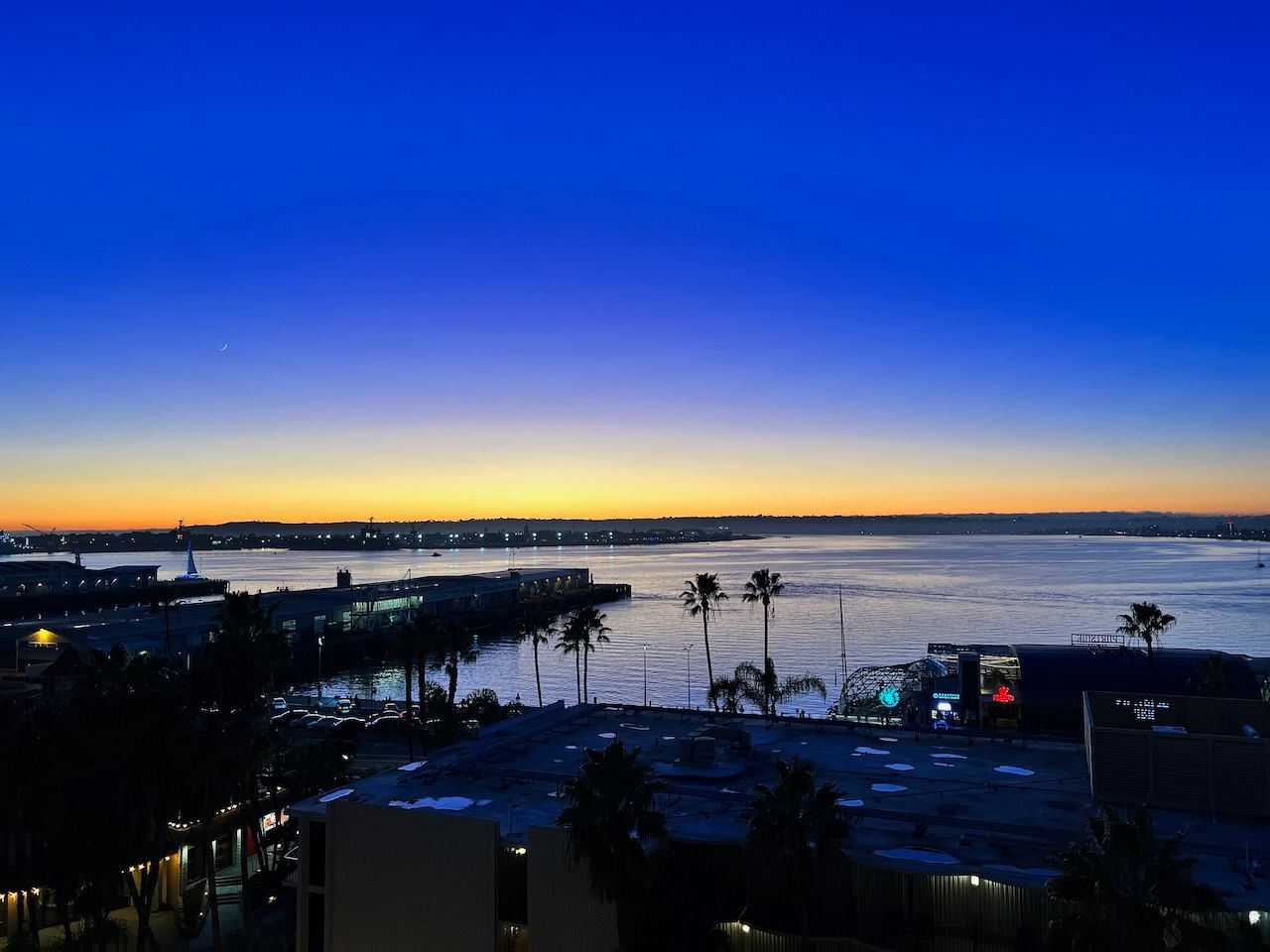 We stayed at Wyndham San Diego Bayside. The hotel was rather old-fashioned; I could get it when I touched the elevator buttons. But it was cozy, well-managed, and, most of all, had a great location. The bayside and Little Italy were within walking distance. Luckily, we could get a bayside view. We could enjoy watching the wonderful tranquil sea at each dawn/dusk.
On the night of Dec. 23rd, there was a holiday market at Petco Park. It was a carnival full of lights, music, and many people without masks. Though we all may already feel normalcy after the long pandemic era, it is probably the moment that I finally fully got it.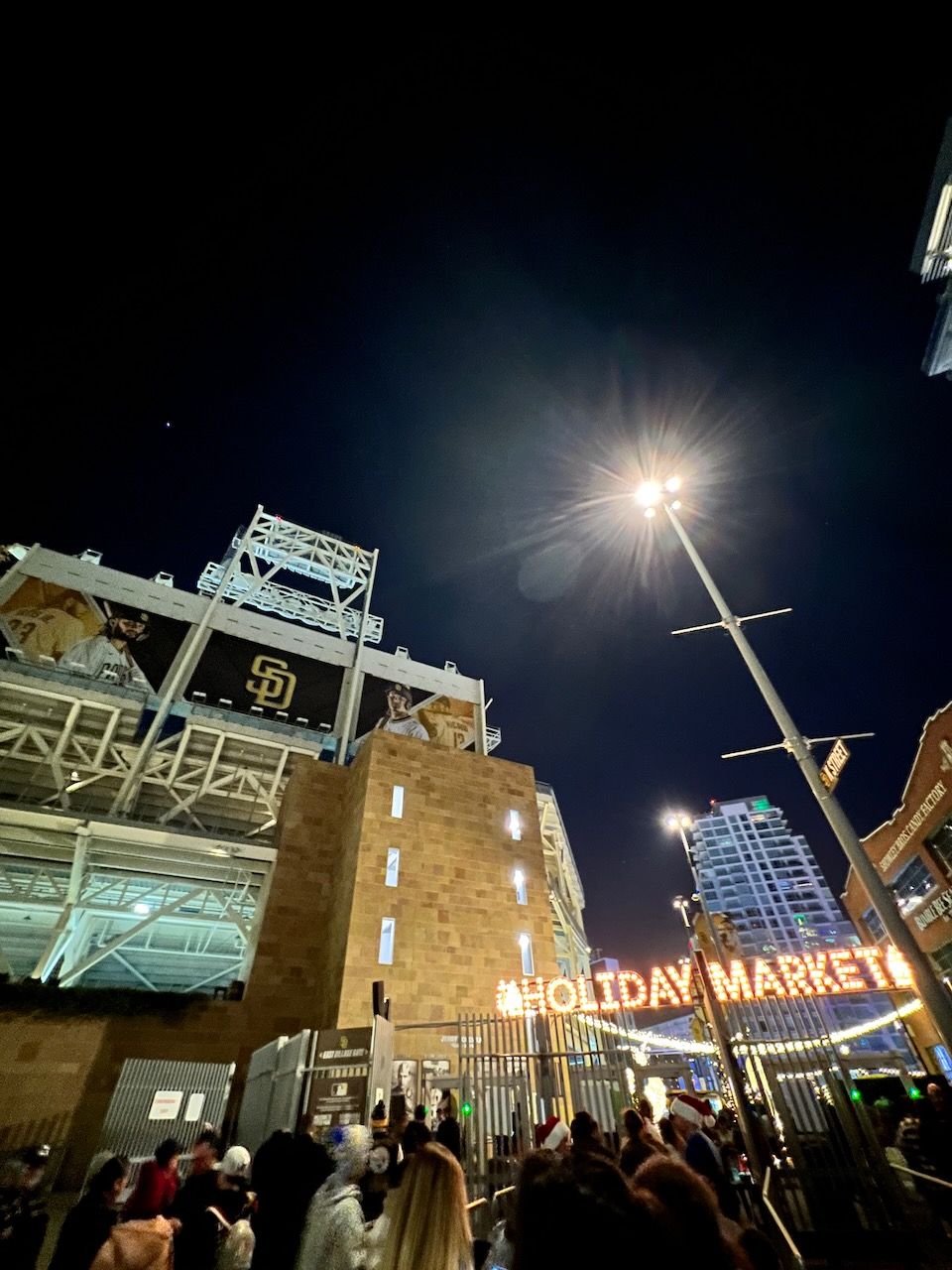 The USS Midway museum was only a 5-minute walk from the hotel. I was interested in the story of the Battle of Midway - although USS Midway was not in the battle, it was commissioned just five days before the end of the Pacific War. I was impressed as many volunteers (mostly veterans) were on the ship.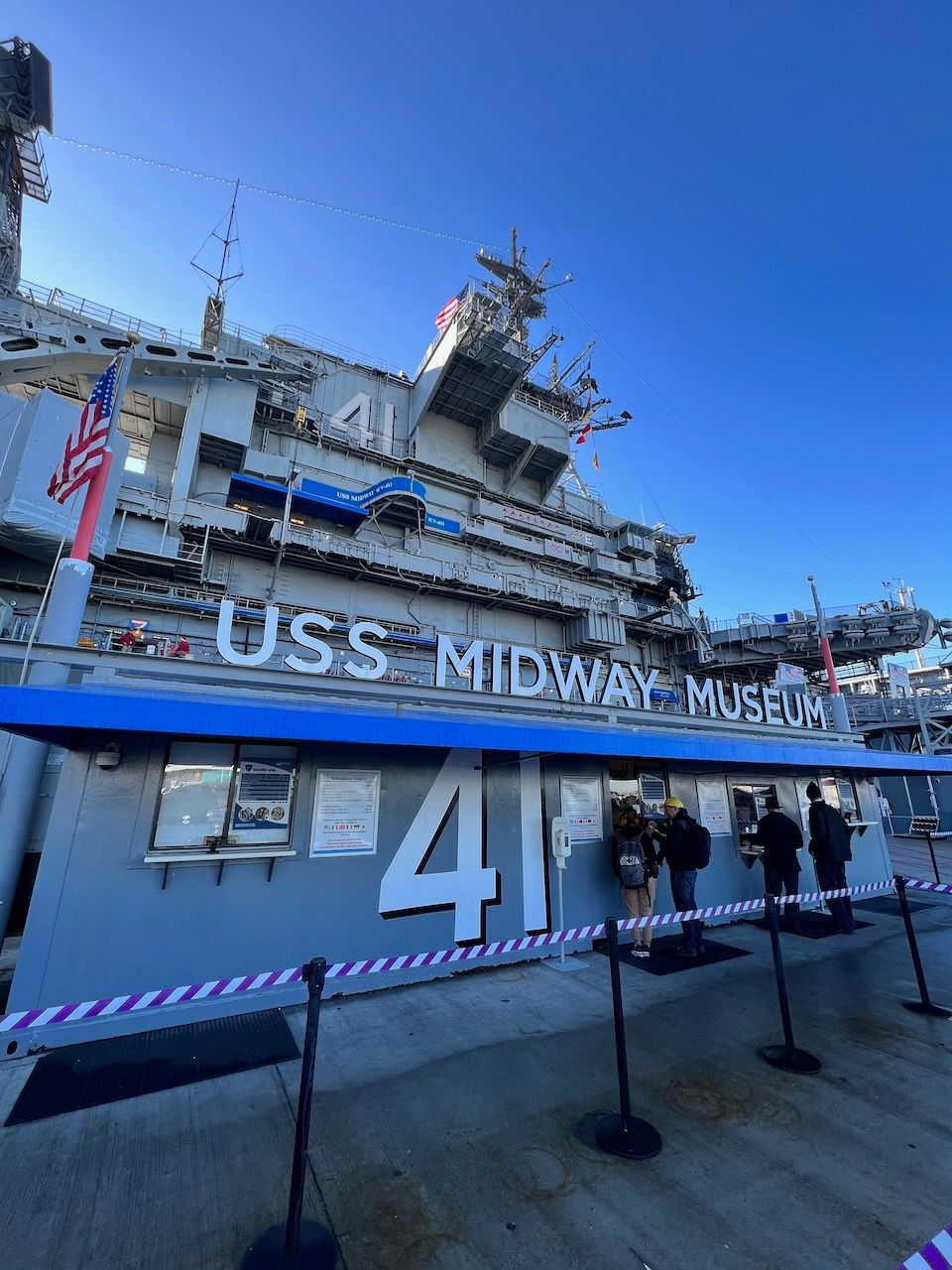 We visited Kansas City Barbeque, where the famous Top Gun piano scene was taken. It wasn't so crowded, the food was affordable, and it tasted pretty good. Yes, it was the place selling the reminiscence, but not a place only being sold by the old memory.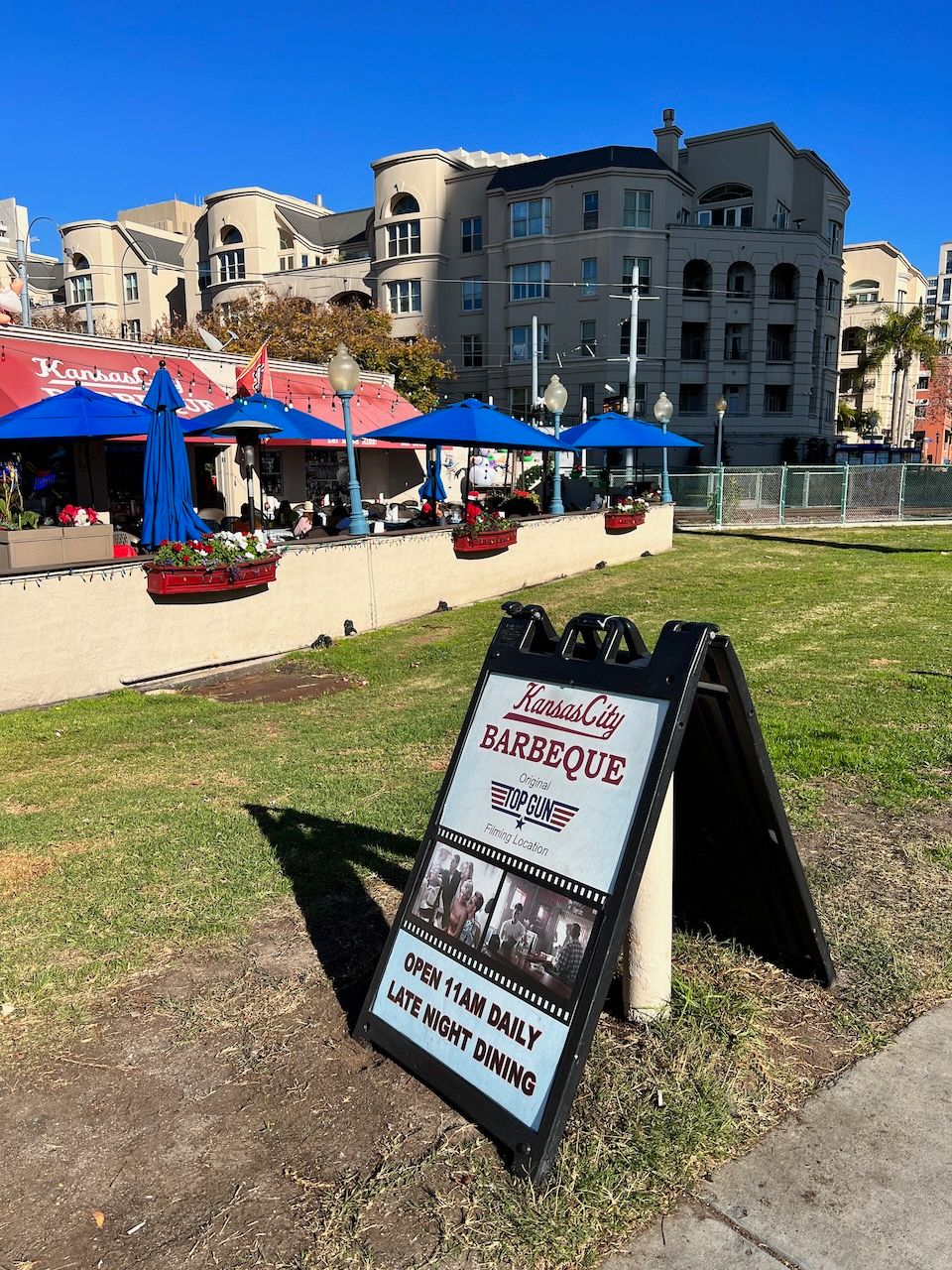 The next stop was Balboa Park. We only had 30 minutes before closing when we got to the Model Railroad Museum. But thanks to it, we could buy discounted tickets: $2 per person - originally $19.50. The exhibits are all made by volunteers, which was an expression of passion.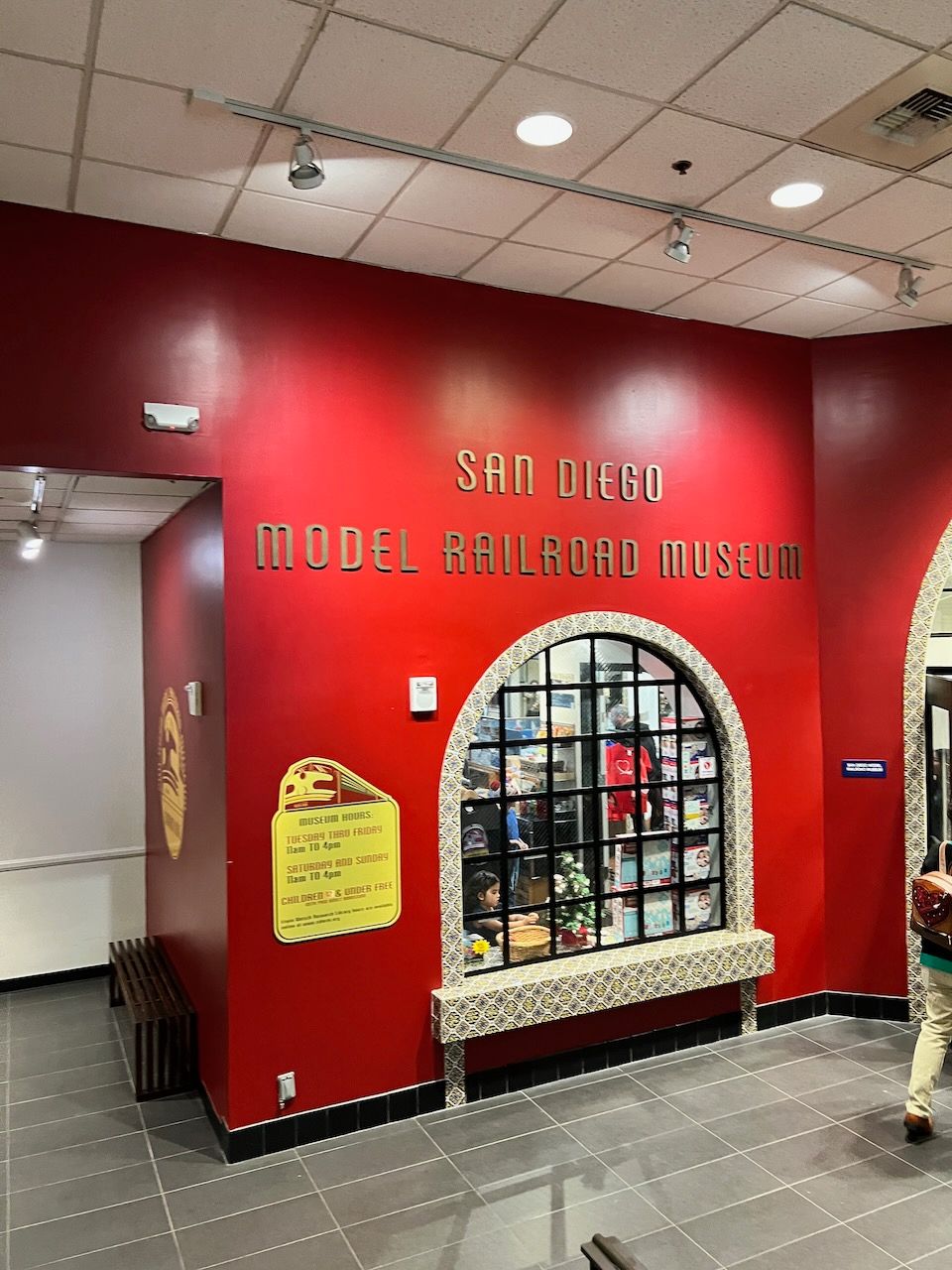 On Christmas day, we went to the San Diego Zoo Safari Park, one of only a few open places on holiday (Please note that San Diego Zoo and San Diego Zoo Safari Park are different places). The Safari was huge, and we walked a lot around the park. It was a hot and sunny day. Though a bit tired, we could enjoy our best 'green and blue' Christmas.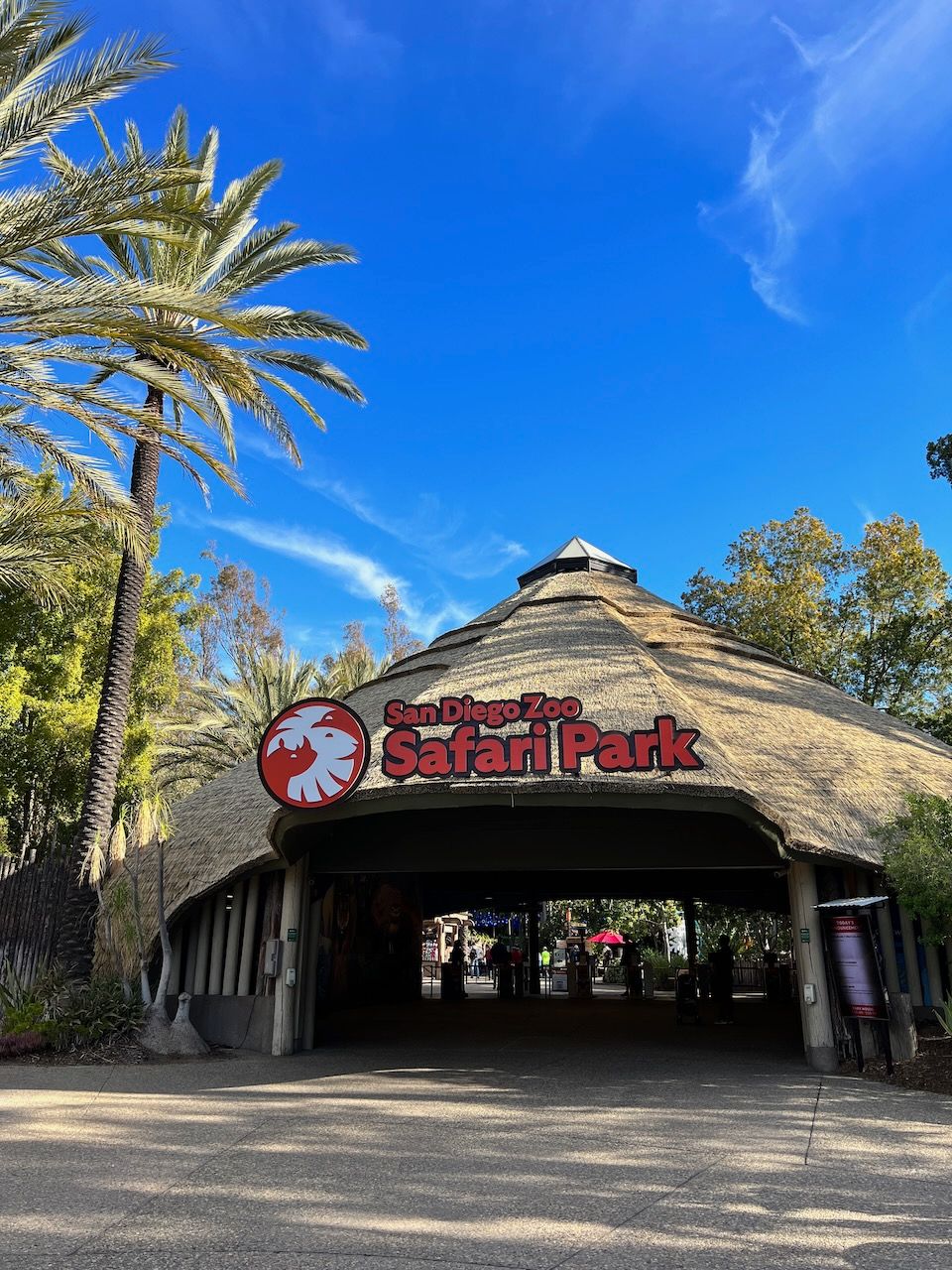 On the last day, we browsed various places in San Diego. We visited Old Town San Diego in the morning and had a good breakfast at Cafe Coyote.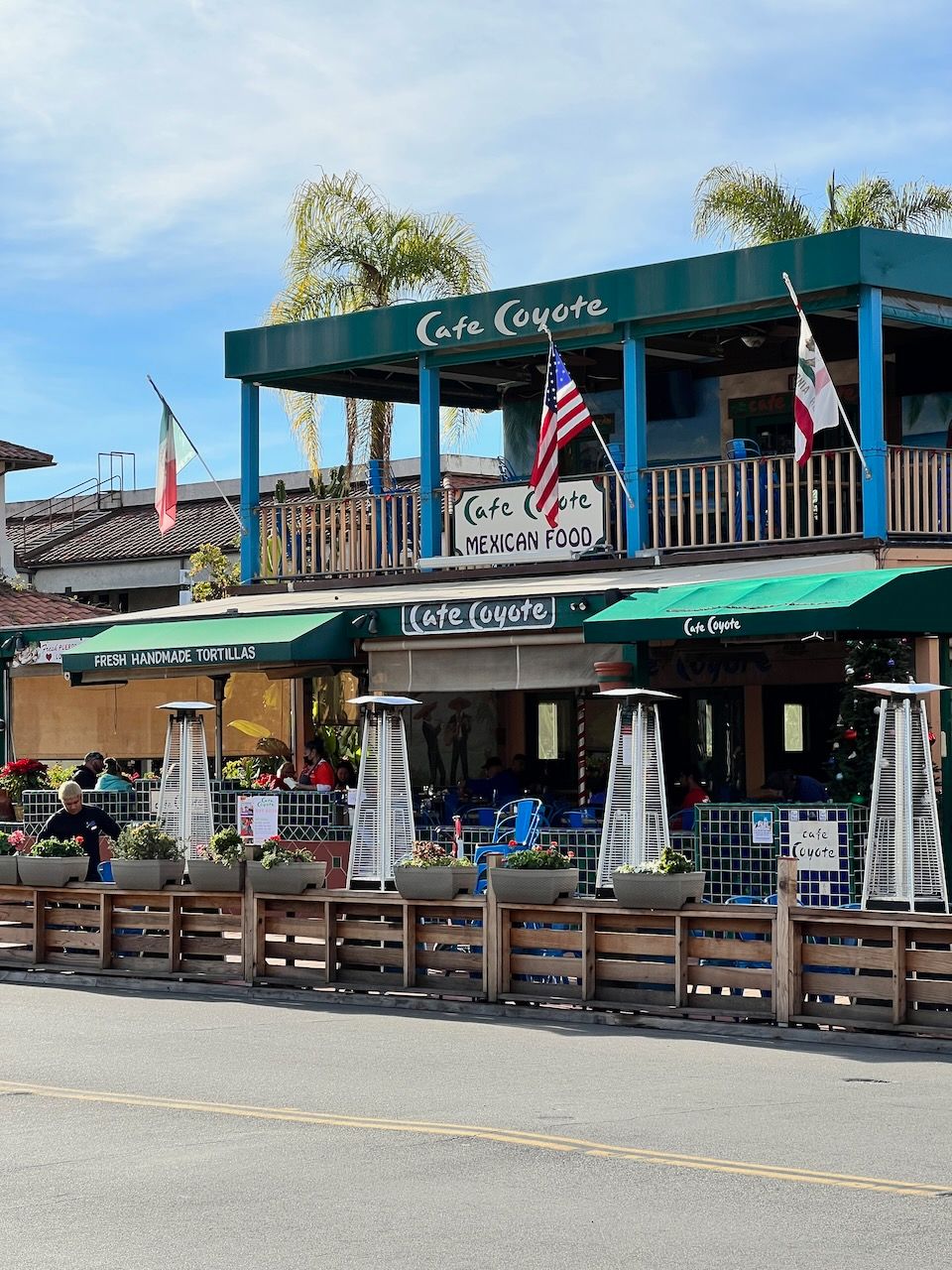 The next was La Jolla Cove and Mission Beach. At La Jolla Cove, I saw the stunning scenery and countless cormorants. Mission Beach was a comfy but spacious public beach.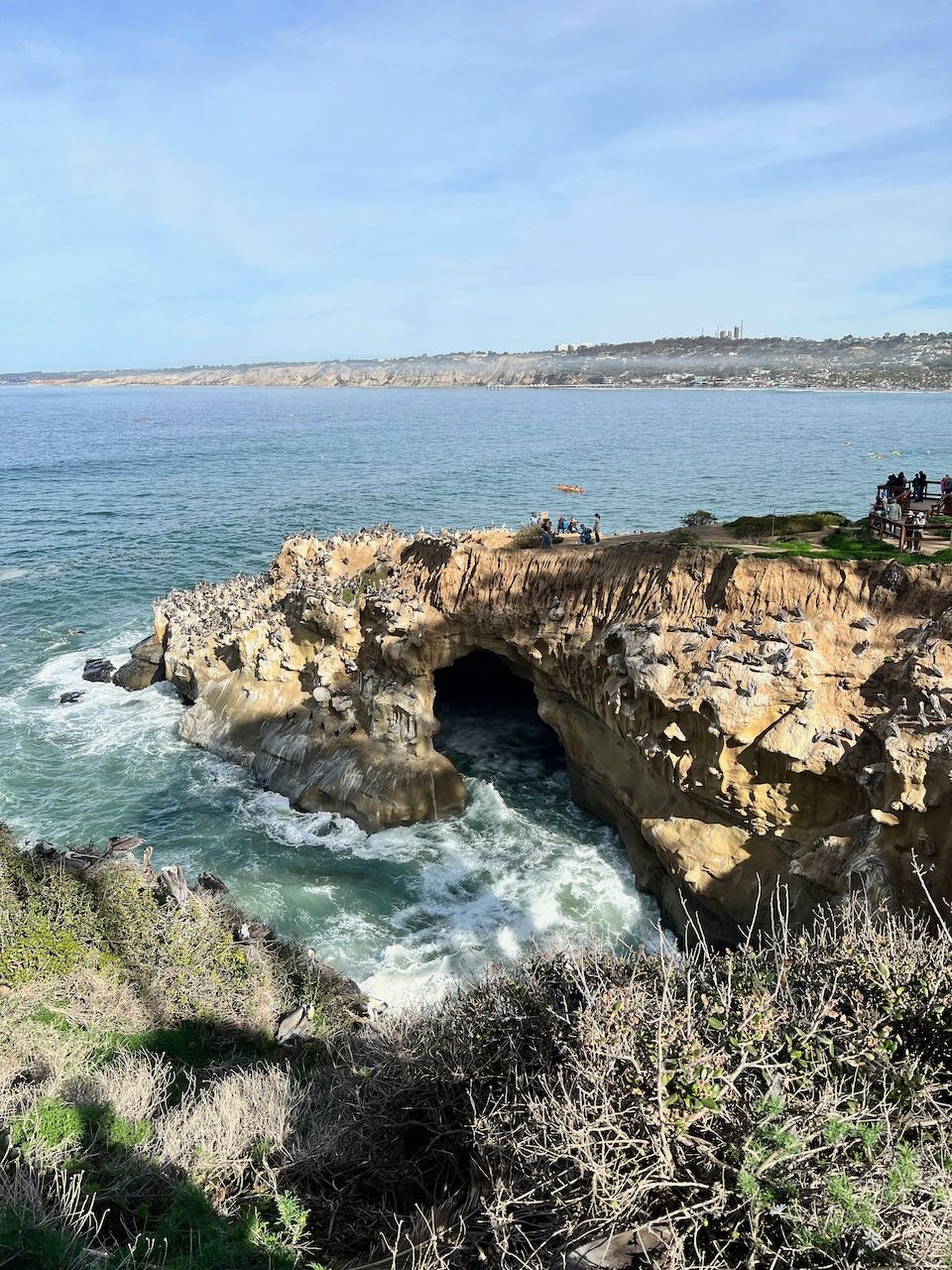 We passed Fort Rosecrans and headed to Old Point Loma Lighthouse. We didn't know it was in Cabrillo National Monument; it was good timing to buy a new America Beautiful Pass. We dropped by the famous Point Loma Seafoods. Their Scallop Sandwich was excellent.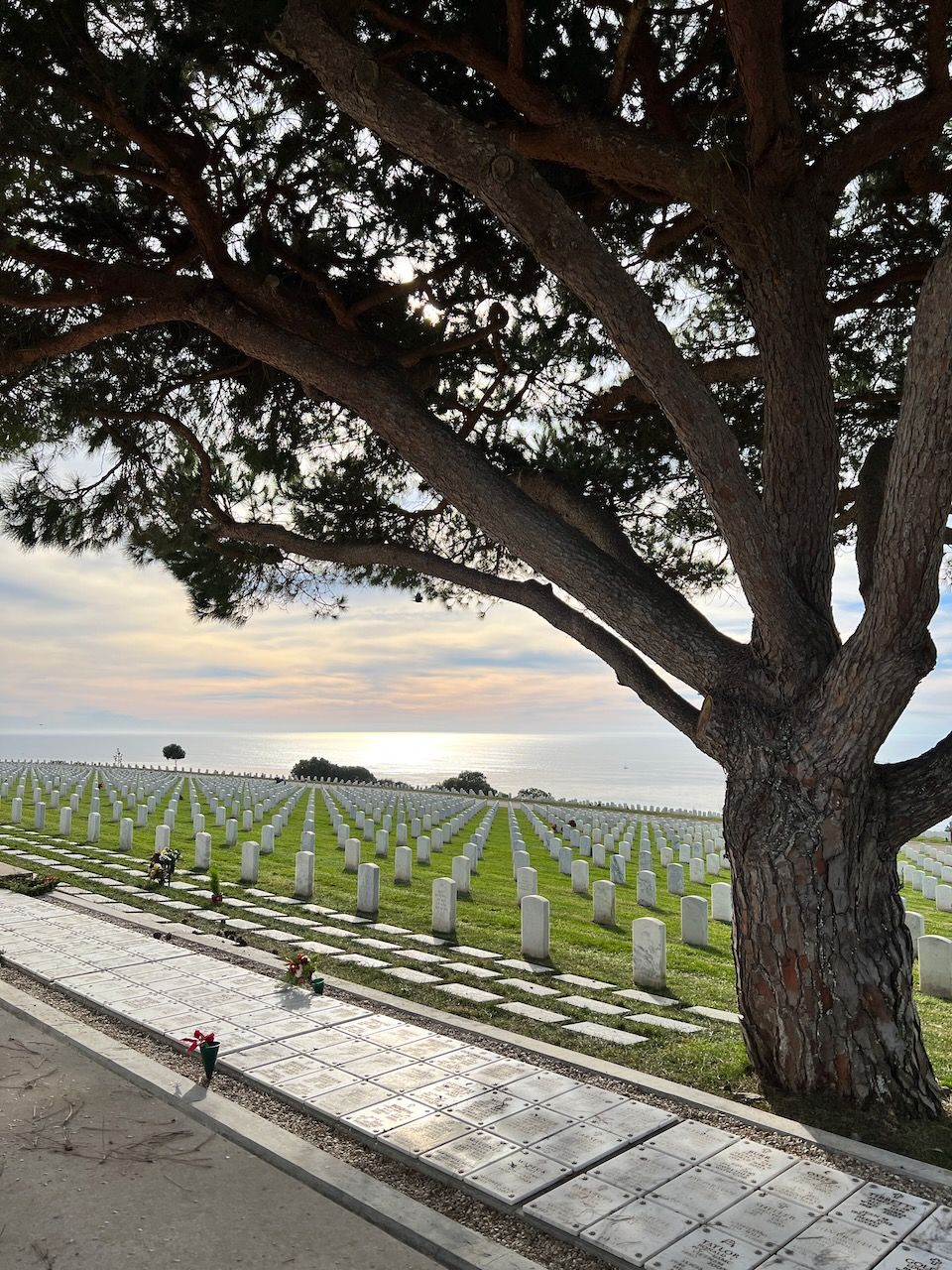 The last stop was Hotel Del Coronado. It was crowded. Finally, I could meet The Sandcastle Man (I had seen him on a lot of TV shows). We could enjoy the marvelous sunset at the beach and have dinner at Serea. We took the outdoor seat, but it was not so cold - thanks to a gas stove. The food and atmosphere were perfect for our last night in San Diego. But our year-end journey continued.