Thanksgiving Road Trip 2022 (1)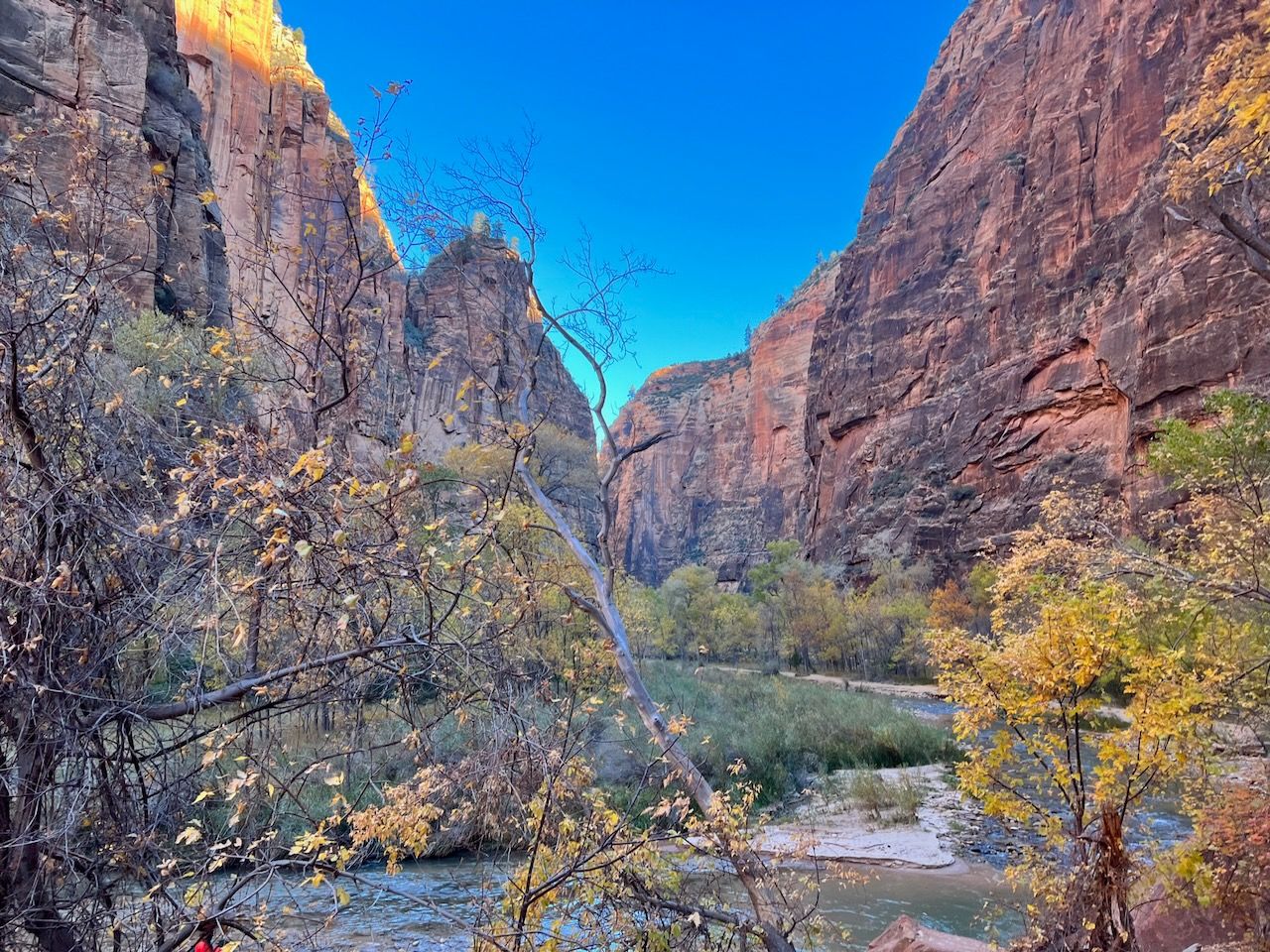 Setting out on a road trip on Thanksgiving has gotten to my family ritual since we moved to the US - even though the tradition started just last year. Last year we ran over 2000 miles through Las Vegas and Grand Canyon. We decided to complete the outer Canyon loop this year: Zion, Bryce, Arch, Monument Valley, and Antelope Canyon. It was another 2,300 miles of precious family memory.
1. Zion National Park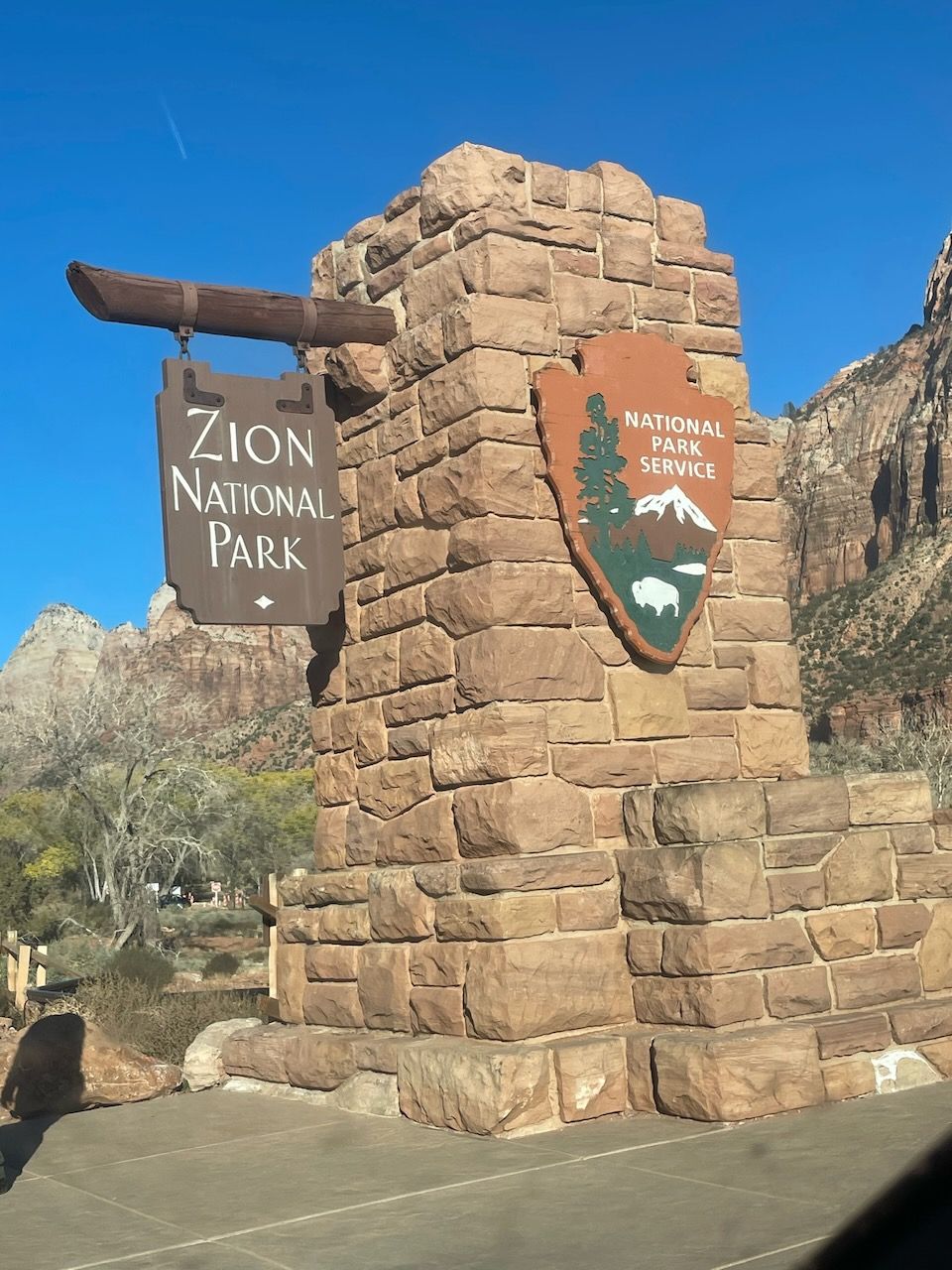 We were lucky to book a tent campsite in Zion Watchman Campground for two nights; the only problem was that my CARROT app was saying that the lowest (in the morning) temperature would be around 25F (-3C). We had several winter camping experiences in Korea, but all Korean campsites had an electricity supply, which was unavailable this time. Although we had a proper sleep system (with Montbell's Down Hugger 800 #0 that has a 14F comfort zone), we had some apprehensions about the freezing overnight camping. So, we prepared lots of hand-warmers and furry blankets to prevent the cold from the ground. In conclusion, it was very effective - we had no issues with sleeping. But the hurdle came from another way; having breakfast in the windy and chilly (feeling like 21F) morning was genuinely challenging. Still, it was a pleasant memory in hindsight.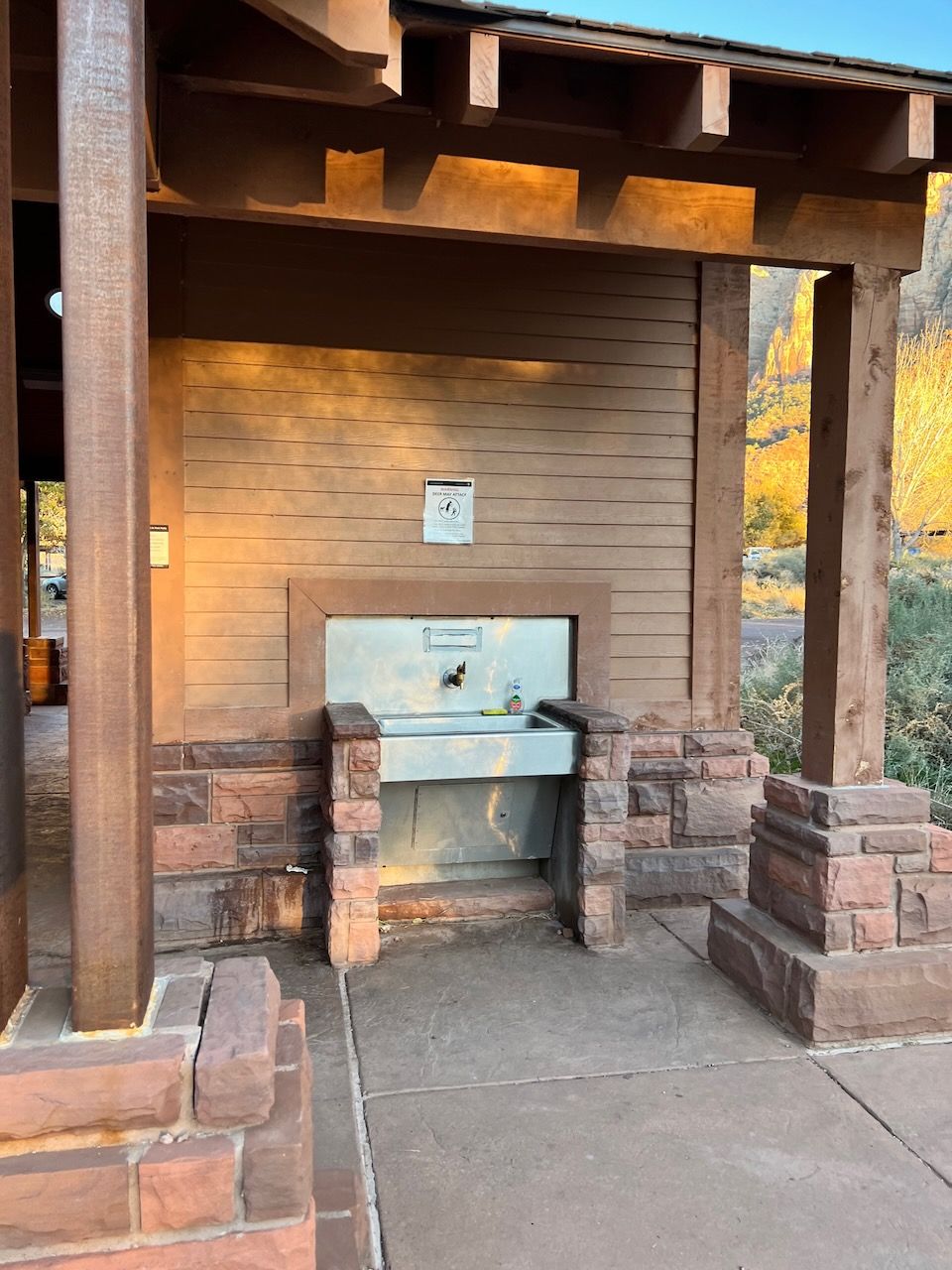 The campground was probably the most well-equipped campsite we visited in the US; it was my first time seeing a dedicated kitchen sink in the US National Park campground. I was afraid that the restroom was frozen in the cold weather, but we found it had heaters inside when we got into it. Deers were wandering around, keeping aloof from us just as they were hosts of the place. Stargazing was incredible; only I was sorry that it was winter and I couldn't meet the Milky Way.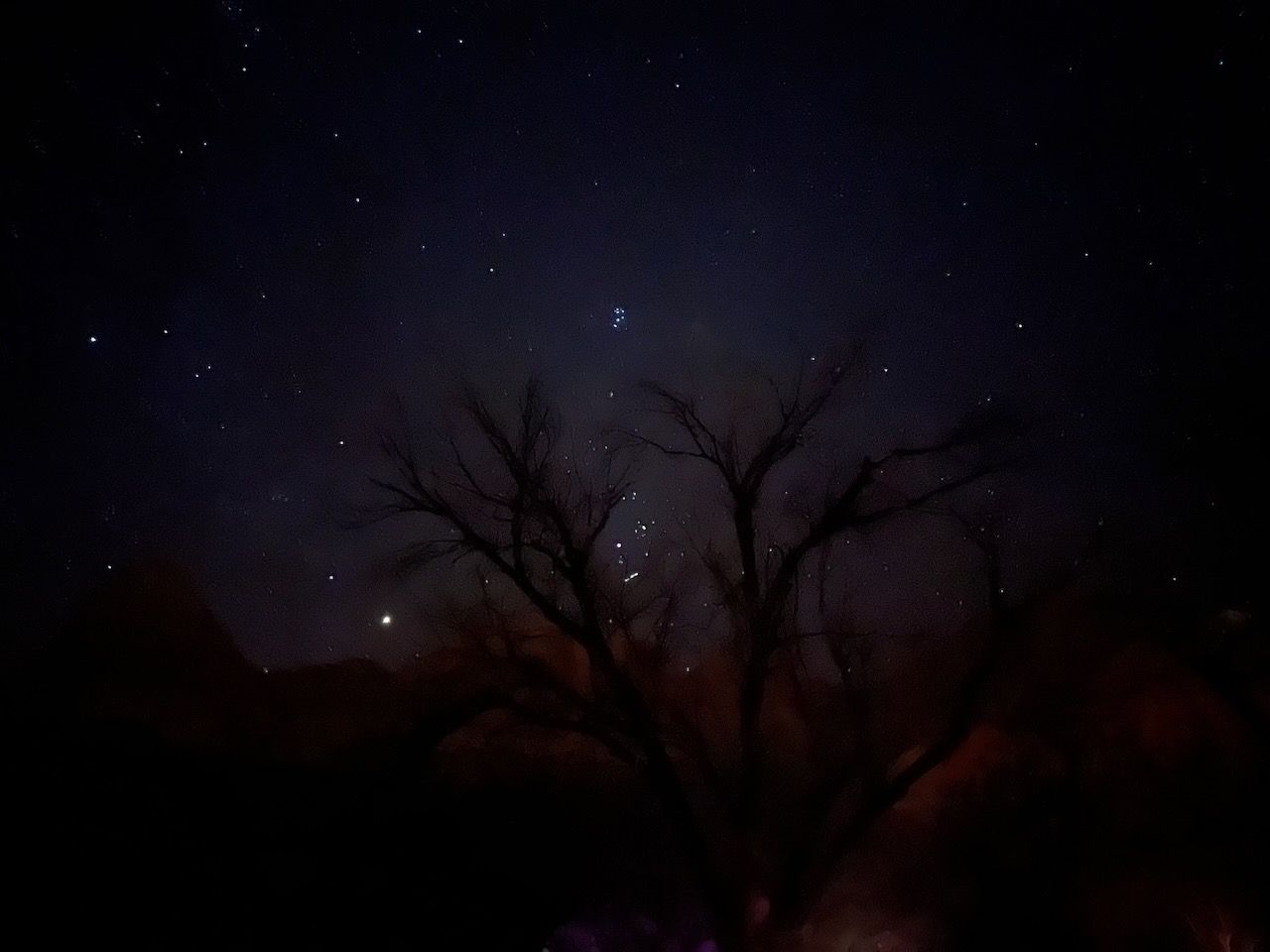 It was not only the campground that I was impressed with but also the National Park itself. The campground was just beside the Park entrance, and the entrance was close to a small town, Springdale. I knew it from my pre-research, but I couldn't recognize Springdale when I first got to the Park because I thought it was a luxury private resort. I wondered where I could get some firewood - you might know that moving firewood from home is strongly prohibited in many places these days - but I could get it from Happy Camper Market in Springdale, where I took only a 5-minute walk from my campsite. Frankly, in only a moment, I might buy the idea that prim and inefficient Ds are ruining the economy of Blue States - in a retrospecting terrible experience in Yosemite. However - quicker than thought - I thought it would be because it was the crowdest season.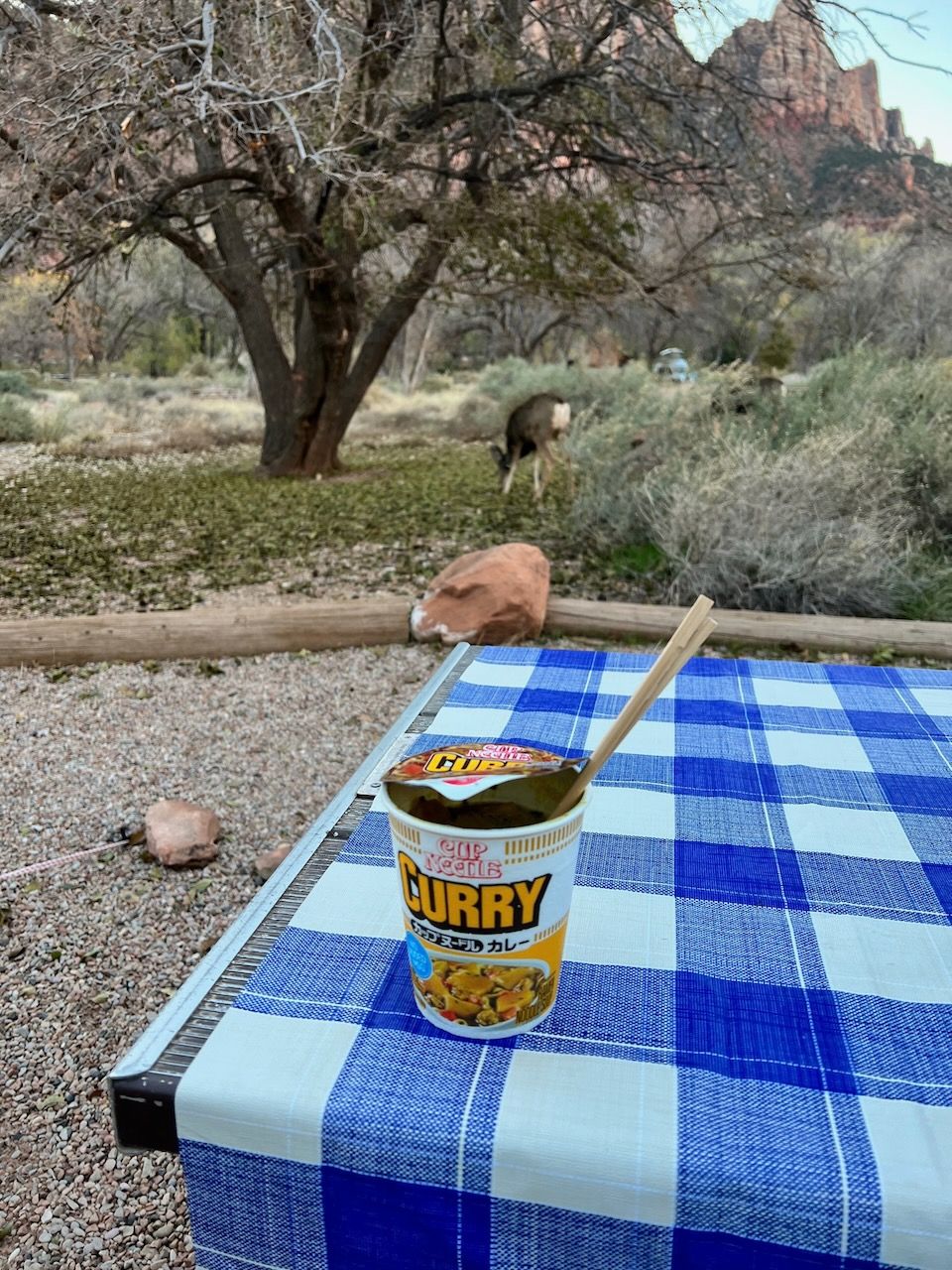 The highlight of the Zion was the Narrows. Walking in the (freezing) water should be the most iconic (we skipped another iconic spot - and infamous for America's most dangerous trail - Angels Landing this time) experience in Zion, but it demanded the right equipment. We rented Dry Pants Packages from Zion Outfitter (also located next to the Park entrance) the evening before our trail. We woke up at 6 am and had breakfast with Curry Noodles - just as we learned from Laid-Back Camp. And we left for the Temple of Sinawava, the last shuttle bus stop. We took the bus around 8:20 am, and it took about 40 minutes. We started the Zion Narrows Riverside Walk trail. The 20-minute walk brought us to the starting point of the Narrows Trail (Bottom-Up). The water was cold but manageable mainly (I think) thanks to neoprene socks. I was surprised that the water came into my feet after a few walks in the water. Still, I realized that it was the water that came through my hydro boots, and it seemed that it didn't pass through the socks because the water was way colder than I felt at my feet; I was surprised again that my feet were dry and soft when I got back to the campsite. The trail was terrific; last year, we had looked down the plunging cliffs of the Grand Canyon, but this year we looked all the way up. My eyes were overwhelmed by surreal sceneries, and my body had an extraordinary experience. We walked up to the entrance of Wall Street: 6 miles and 5 hours in and out. I was proud that my daughter managed it without an issue; last May, it was a little challenging for her to climb up to Nevada Falls. The school PE class must have helped her develop her strength - another good thing about getting out of the Pandemic.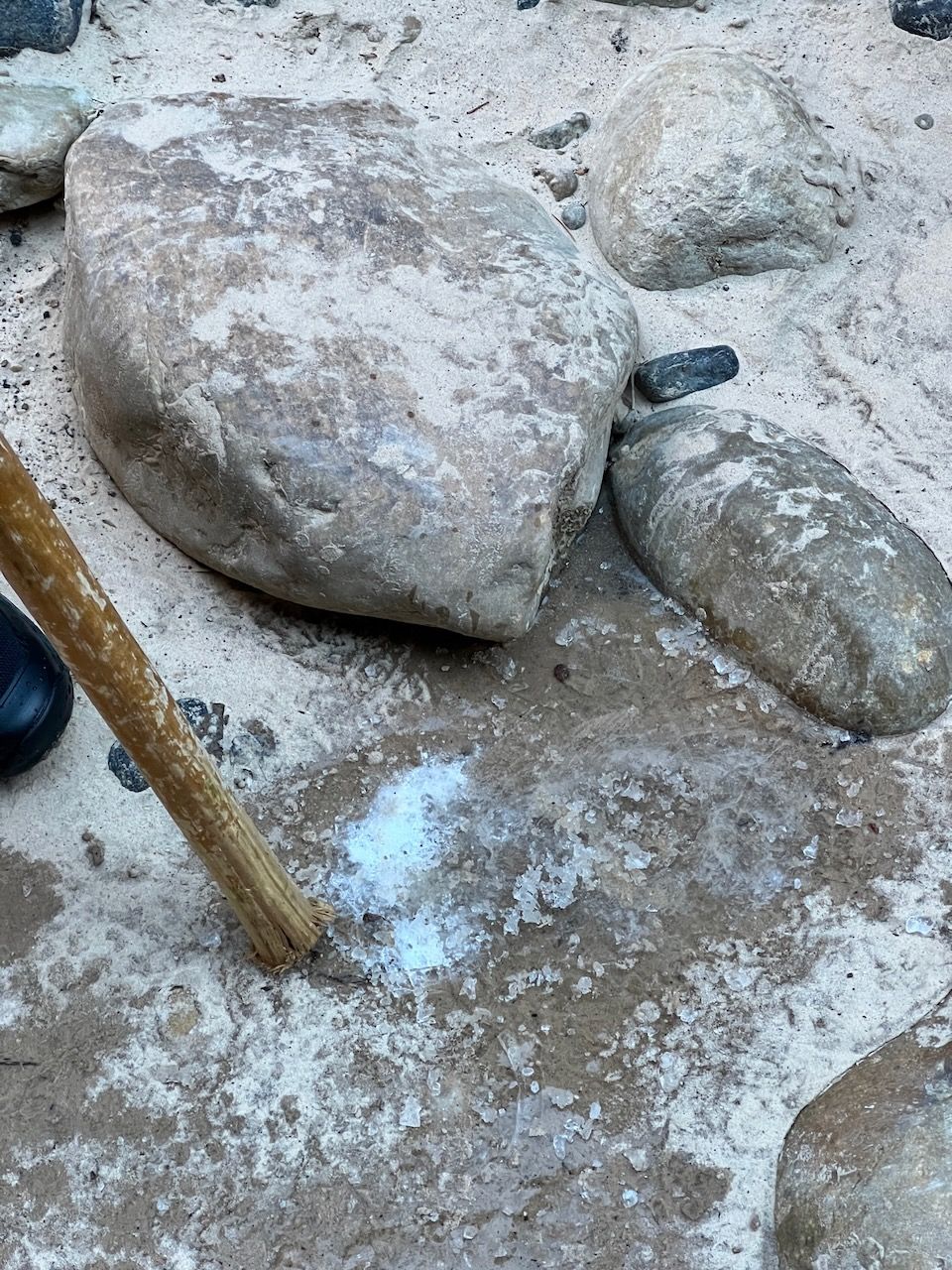 2. Bryce Canyon National Park
We had two days in Zion and dropped by Bryce Canyon National Park for an hour. We could see snow here and there, which wasn't suitable for hikes. However, it was fantastic for photos.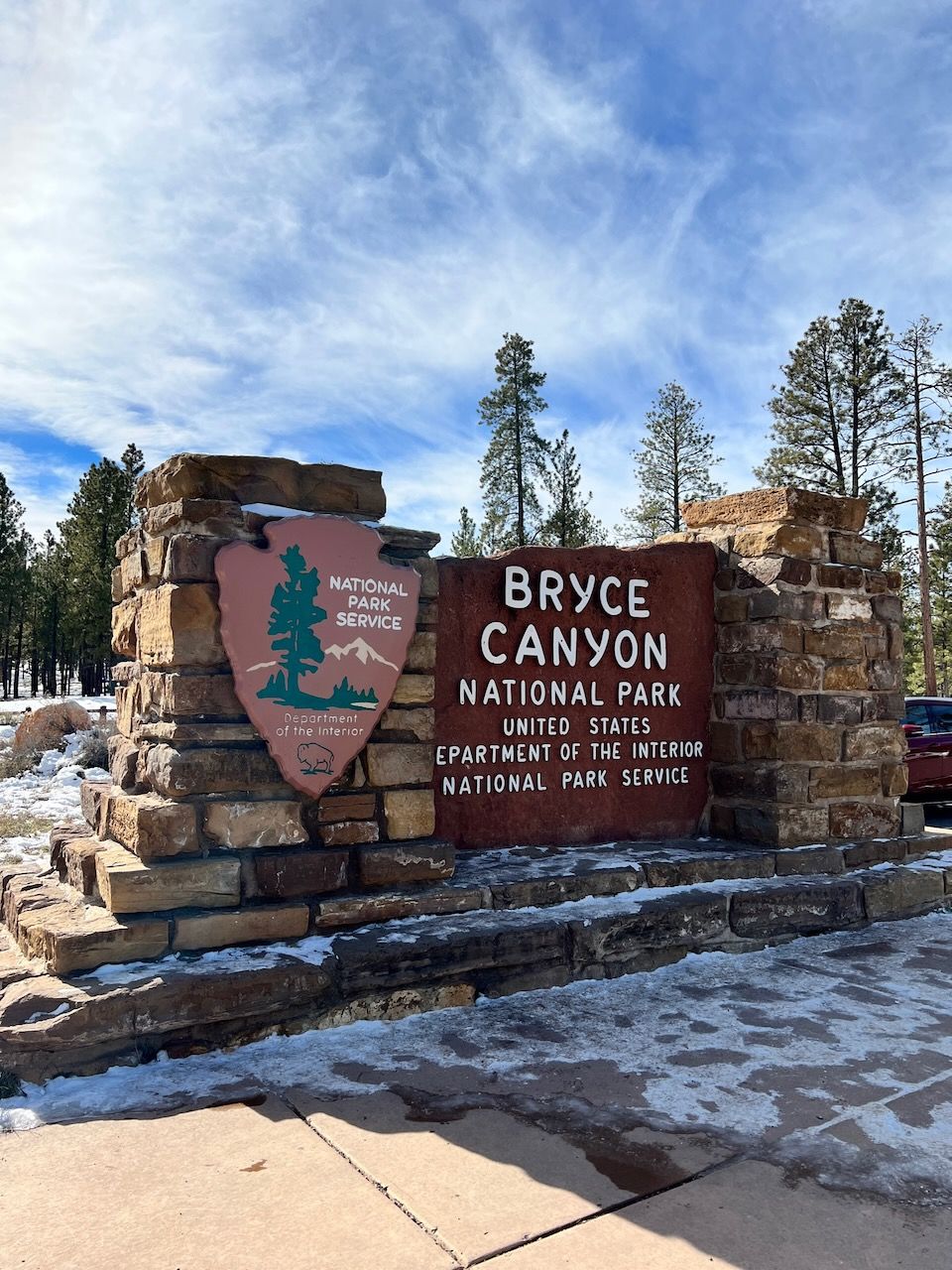 (To be continued)