Thanksgiving Road Trip 2022 (3)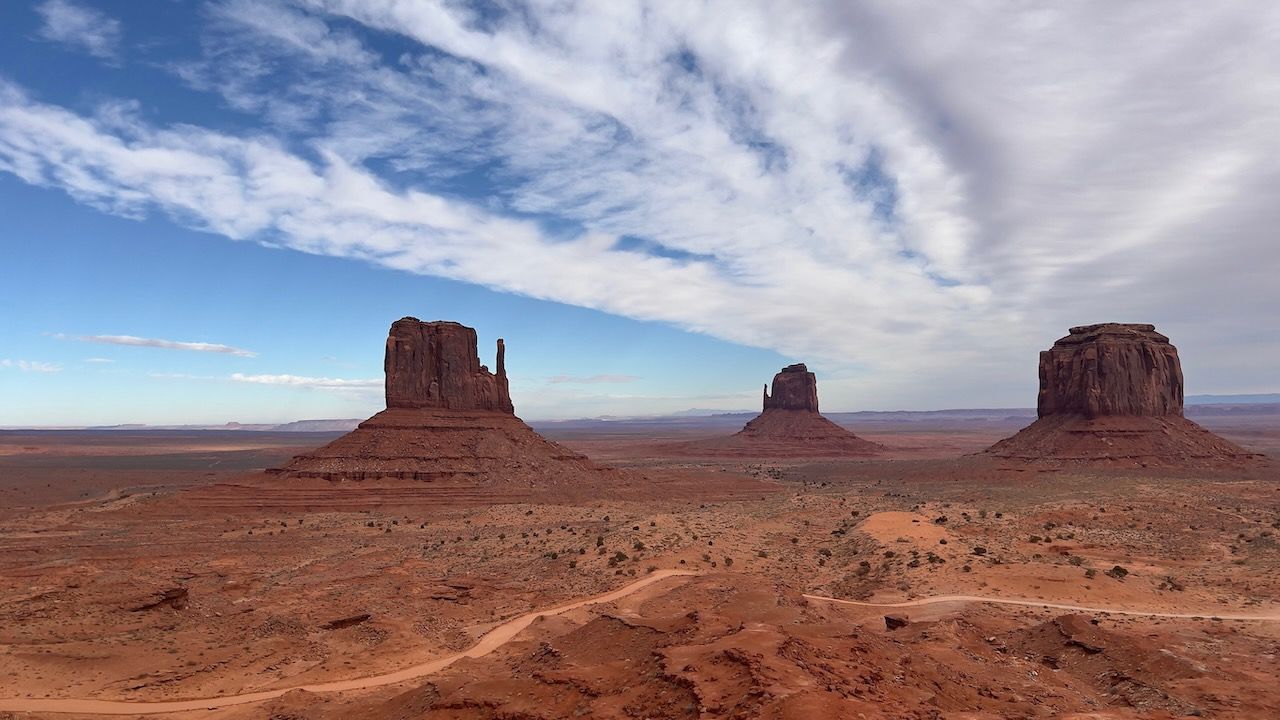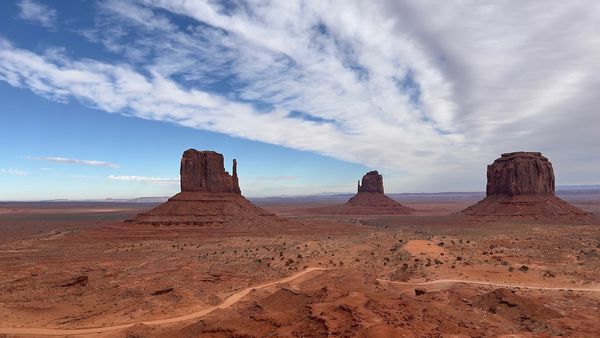 4. Monument Valley
To many gamers, Monument Valley reminds a faerie game that was developed by Ustwo Games in 2014. So, when I heard there was a real place named Monument Valley, it attracted my attention, and it was also a great chance to visit there because The Valley was on our route.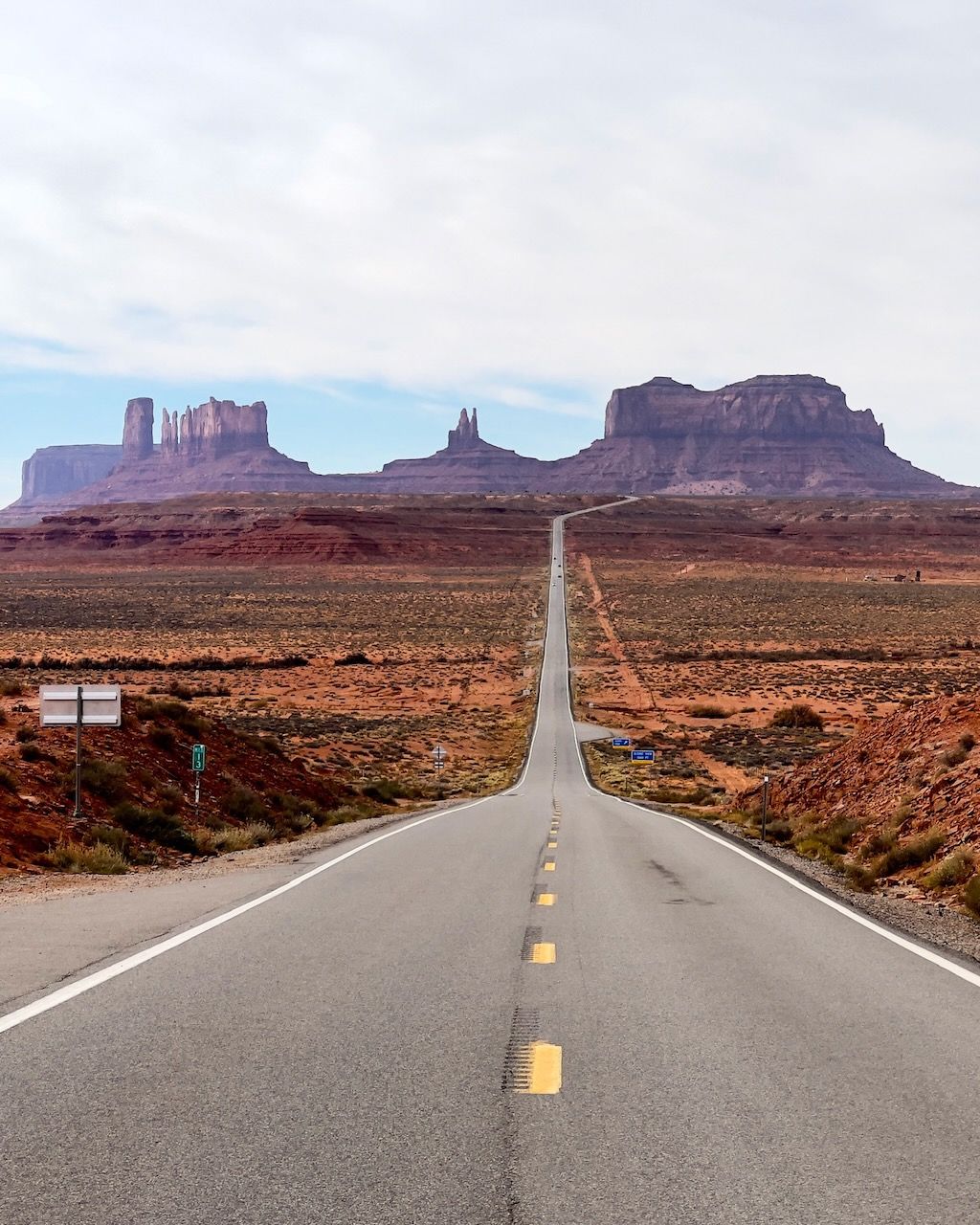 ‌When we arrived at the iconic Valley entrance, we found many 'running' persons on the road; later, I learned that they reenacted the famous scene of Forrest Gump.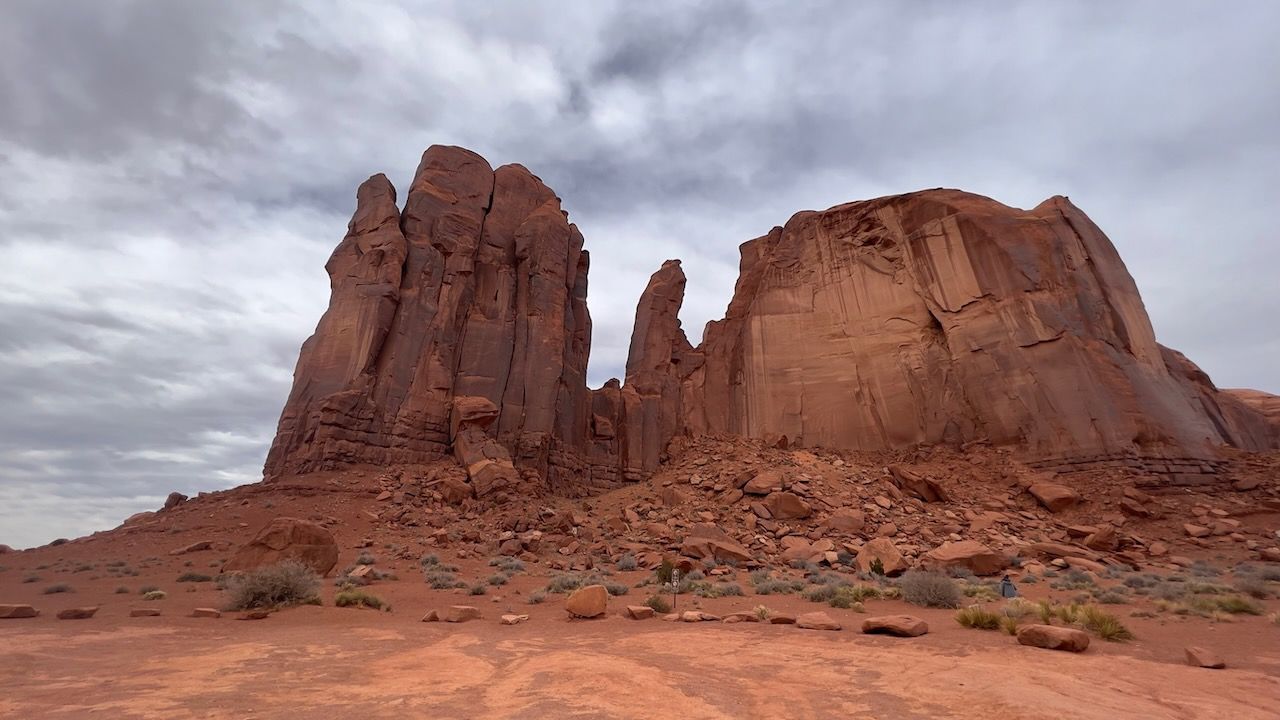 Unfortunately, it was a bit cloudy. But, the appearance of huge pillars rising out of nowhere in the endless plain was enough to make me in awe. The Valley was not a National Park but Navajo Tribal Park. The entrance fee was $8 per person, and we didn't have to book ahead. We could drive on the 17-mile loop road and get a closer look at the magnificence. But it was off-road, and it was so easy to tell which car had experienced the road.
5. Upper Antelope Canyon Tour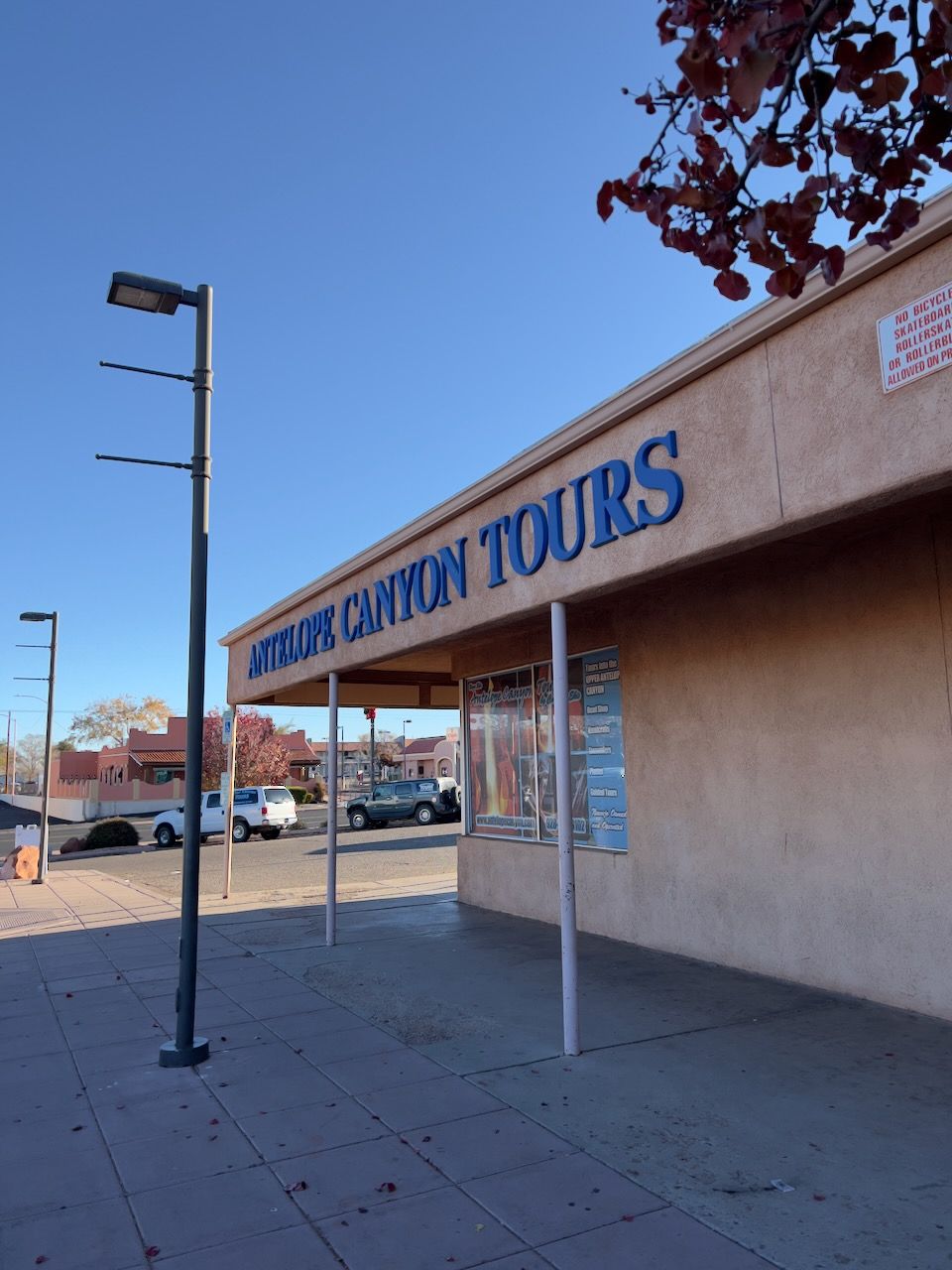 Our next stop was Page, AZ, for Antelope Canyon. Antelope Canyon might be the hottest star that Instagram has ever given birth to. The Canyon could be accessed only by a guided tour. There are two tours: the upper and the lower - the upper is more popular (and expensive), and the lower is more challenging; we chose the Upper Canyon tour this time. This road trip was established a half year ago when I booked the Upper Antelope Canyon Tour for Thanksgiving day.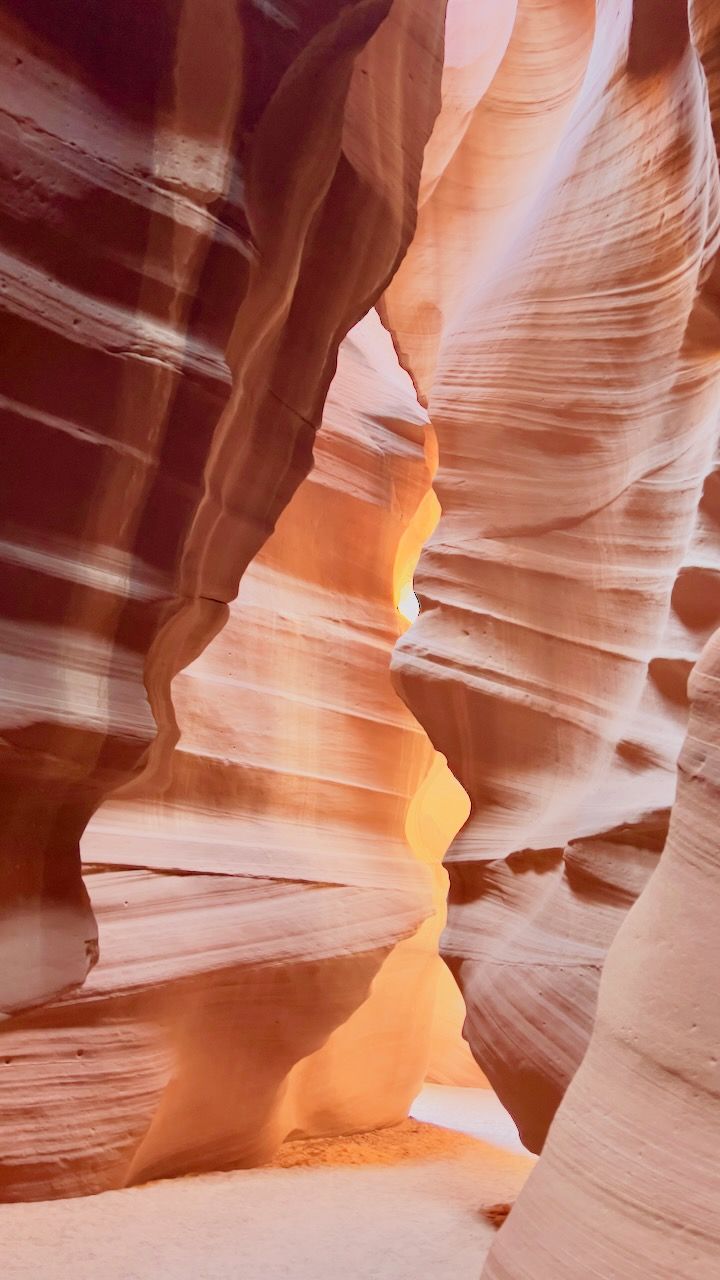 It took about 30 minutes from the office to the Canyon by bus. And the tour was basically a one-hour photo-taking session, but I was extremely satisfied/overwhelmed by the scenery. Sunny was our guide. He was so kind and professional. He let us know how we could take so popular Instagram shots. Frankly, my iPhone's vivid filter did much of the job, but I can still tell it was the best carved-ins my eyes ever had.
6. The Return Path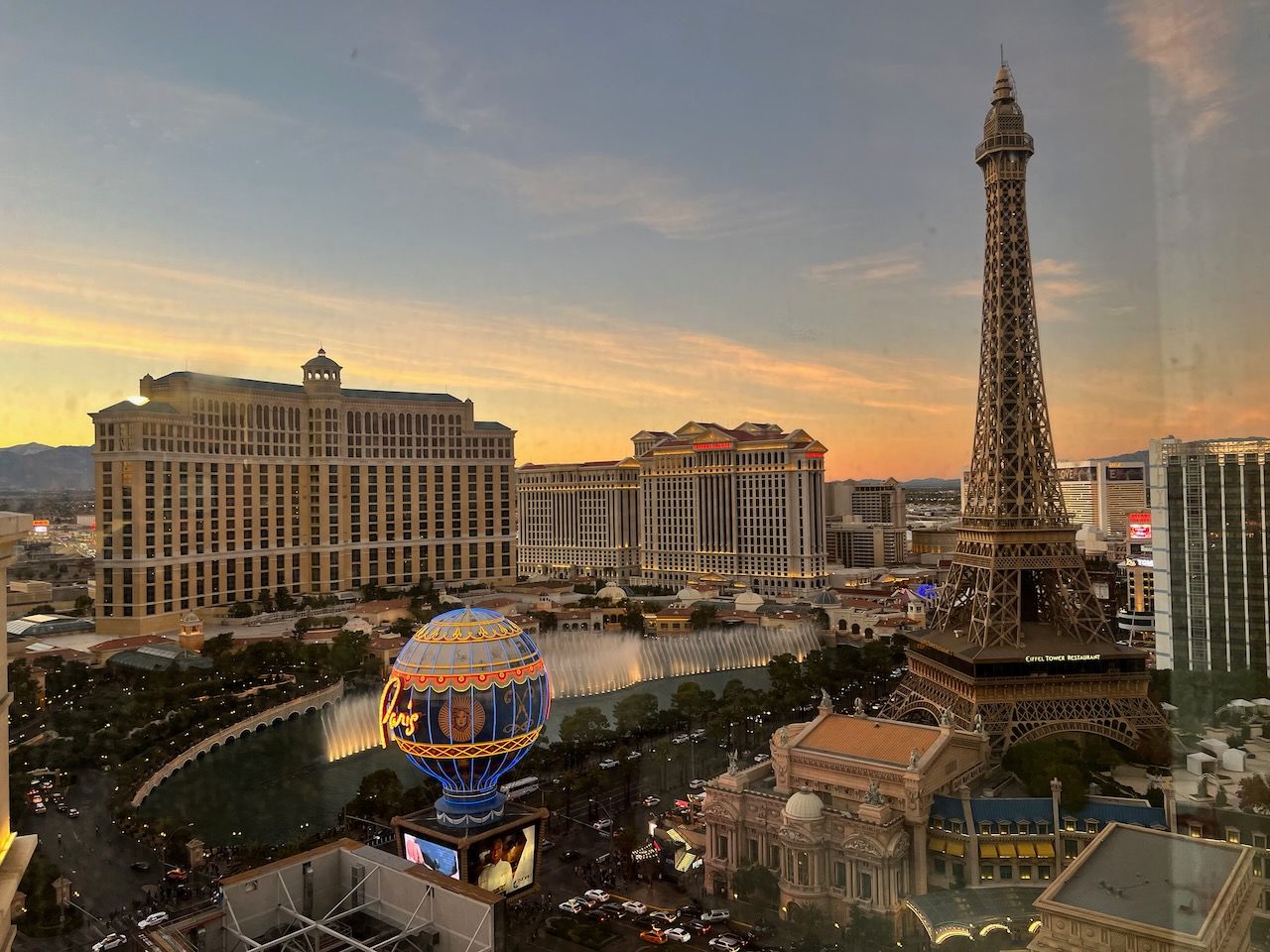 We dropped by Las Vegas on our way home. Vegas should be the best base camp for those Canyon trips. We stayed at Planet Hollywood Las Vegas and could get a complementary (except for the tip) room upgrade for the "fountain view." I didn't get what the fountain view meant, but I just got into it when I saw it from the window: it was the "Bellagio Fountain." We could have the first-class experience of the Bellagio Fountain Show.
Harris Ranch is our oasis on I-5. We always love to drop by the place. We had our last night of this trip there as I wanted to avoid running Pacheco Pass Highway (SR-152) at night. It was also a great place to get some great dry-aged steaks.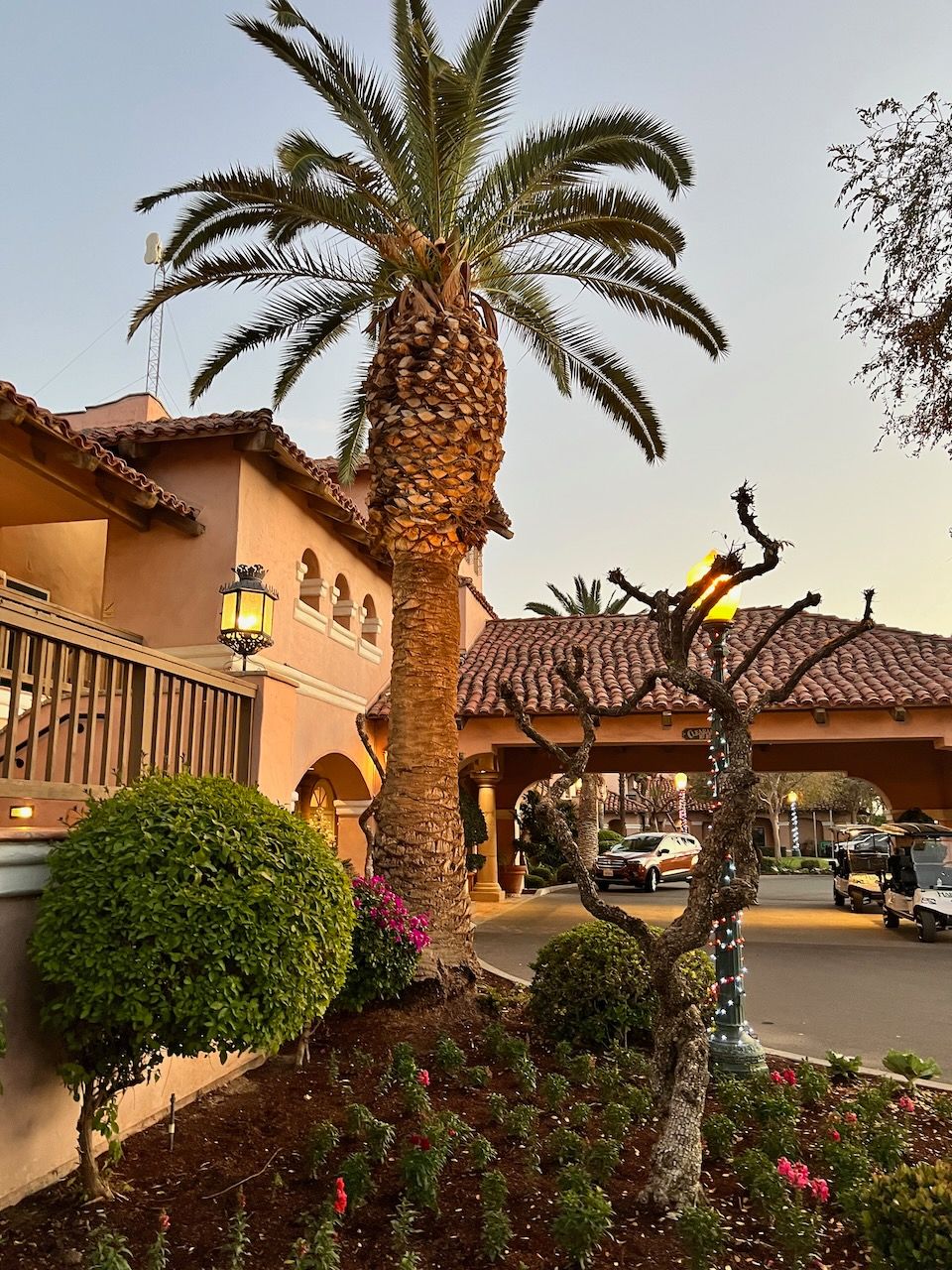 And it was the end of the 2,273-mile family road trip. There should still be many places to visit and untold pleasant memories.