California Superbloom 2023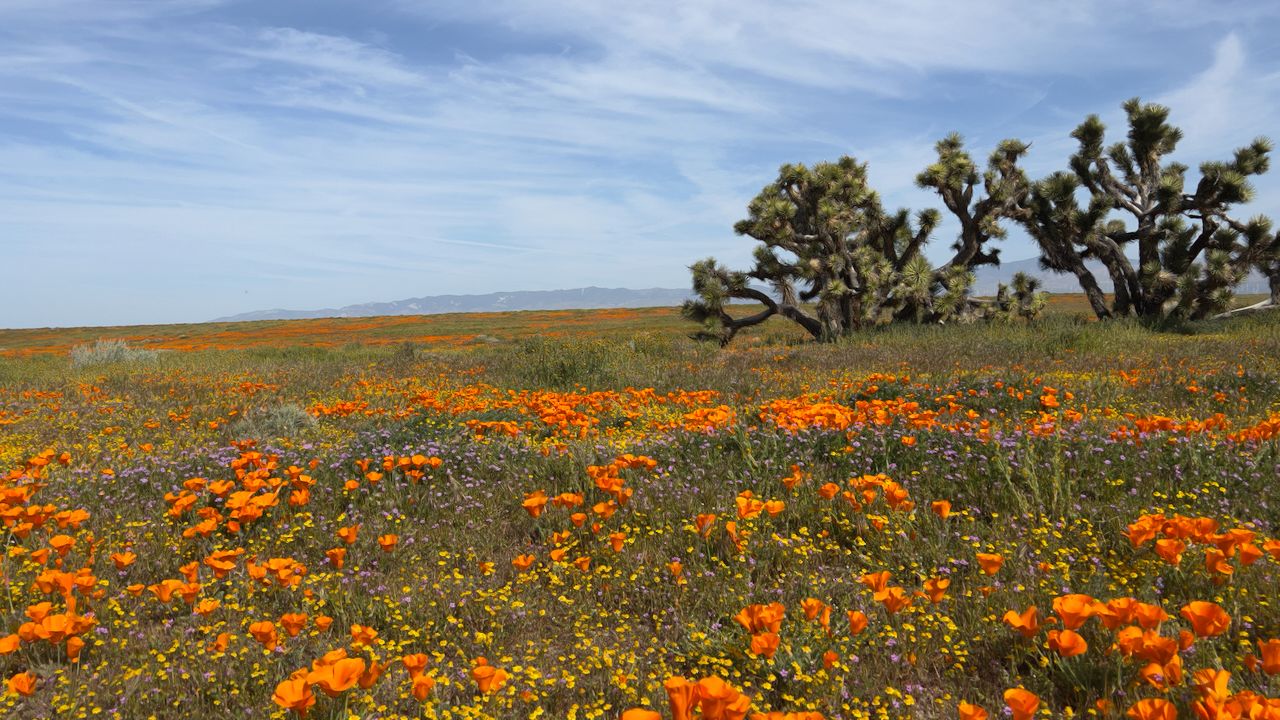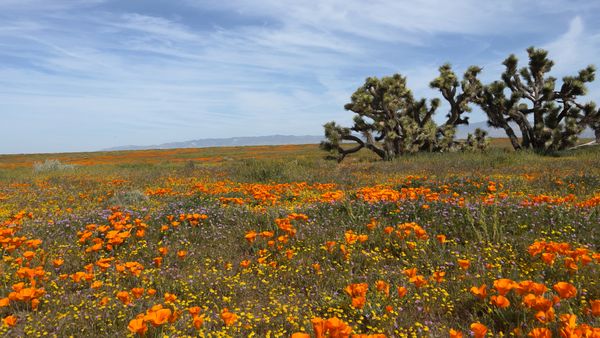 Every Bay Area news station (probably all California's also did) seemed to say about this year's super bloom in California. Although we saw a glimpse of it in Pinnacles, we thought that it could be a big reward for having the unusual atmospheric river of this year. So, we decided to try one of the most famous spots in California - Antelope Valley California Poppy Reserve.
We left home on Saturday afternoon. I expected massive traffic from Gilroy to Pacheco Highway, but the road was wide open. It took five hours to get to Lancaster, CA., and we stayed one night there. Lancaster on Sunday was a bit lonely place - only so many people on the street. We wanted to try a Thai restaurant, but it was closed. However, the hotel - Best Western Plus Desert Poppy Inn - was excellent. The room was clean, and the staff was all kind. We had an issue with the air conditioner, they resolved it quickly, and we had some complimentary wines.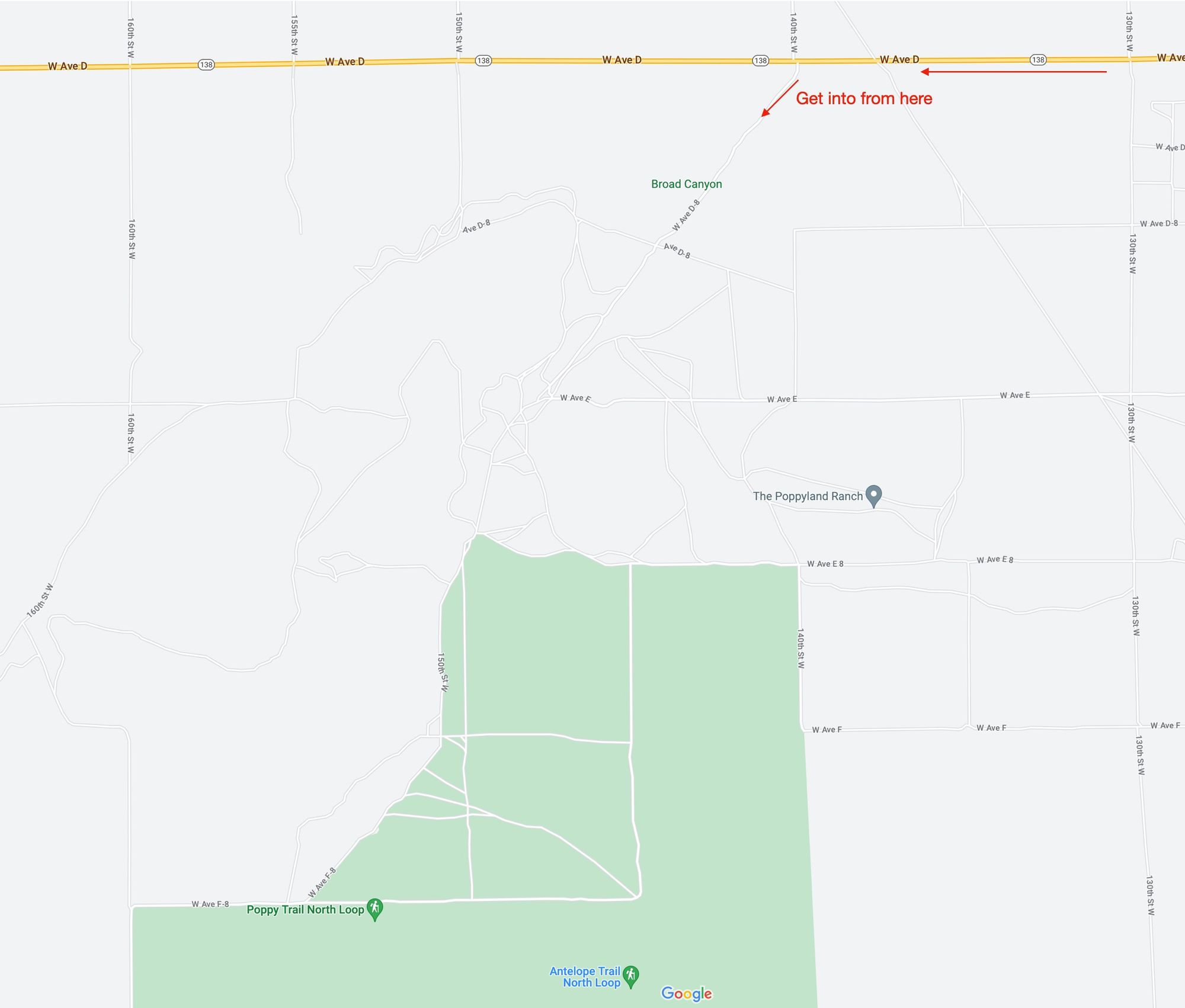 We're lucky to meet a photographer at the hotel's breakfast. We learned from him that the puppies only bloom a little in the visitor center area and the trail courses. He said we'd better go inside the valley's outskirts "if we had a good car." Our original plan was to go to the visitor center's parking lot before 7 am (as we knew it was crowded quickly), but we changed the plan and left the hotel around 8 am. We took W Ave D to the West, then turned left into the valley into W Ave D-8 (when 140th St W on the right). It was an unpaved road - it was rocky and dusty. But most decent cars could manage it if we drove carefully and unless we tried some uphill roads.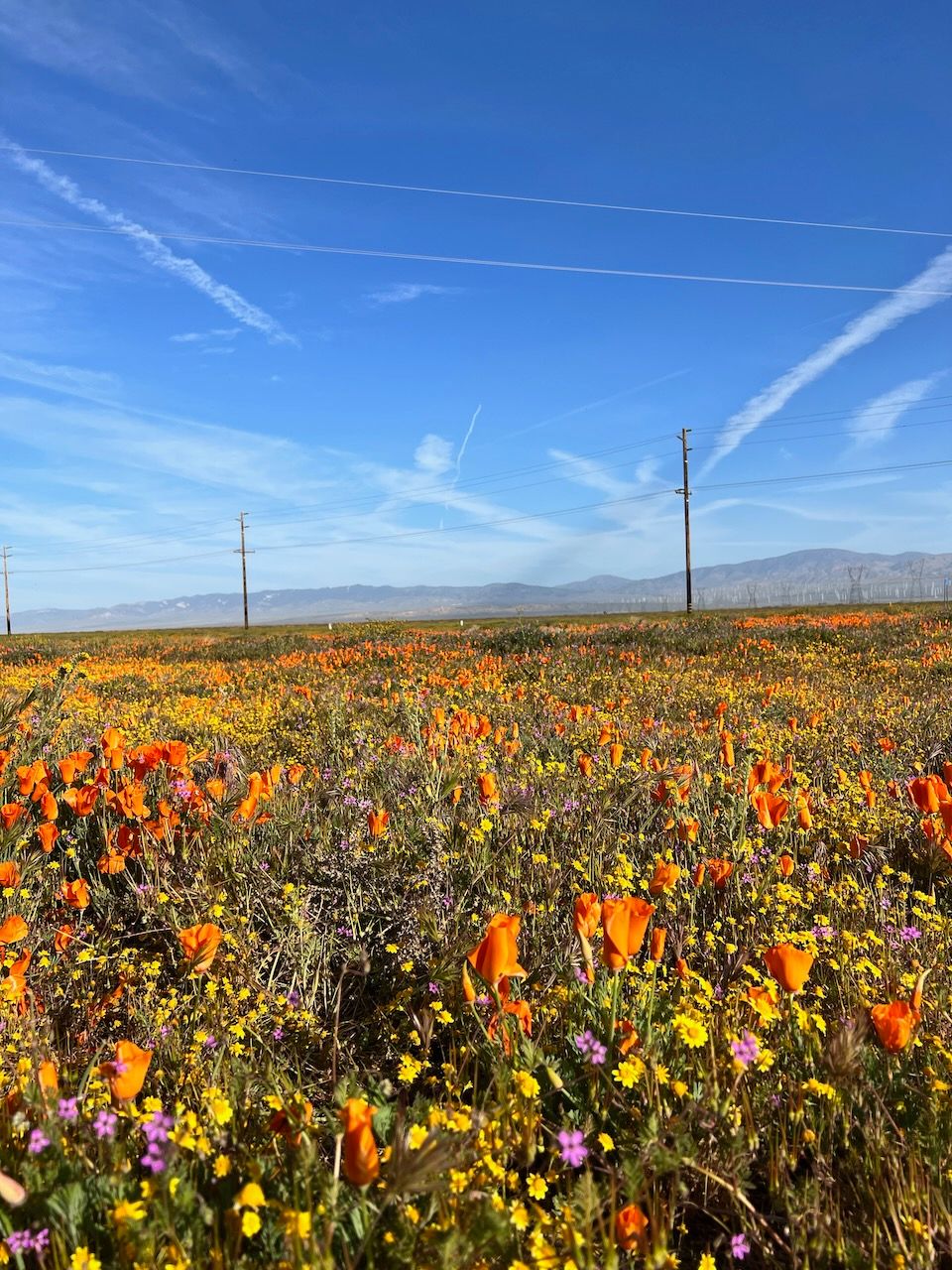 Around 9 am, the puppies started to bloom, and the Giants' orange covered the fields - though it was SoCal and totally personal perception.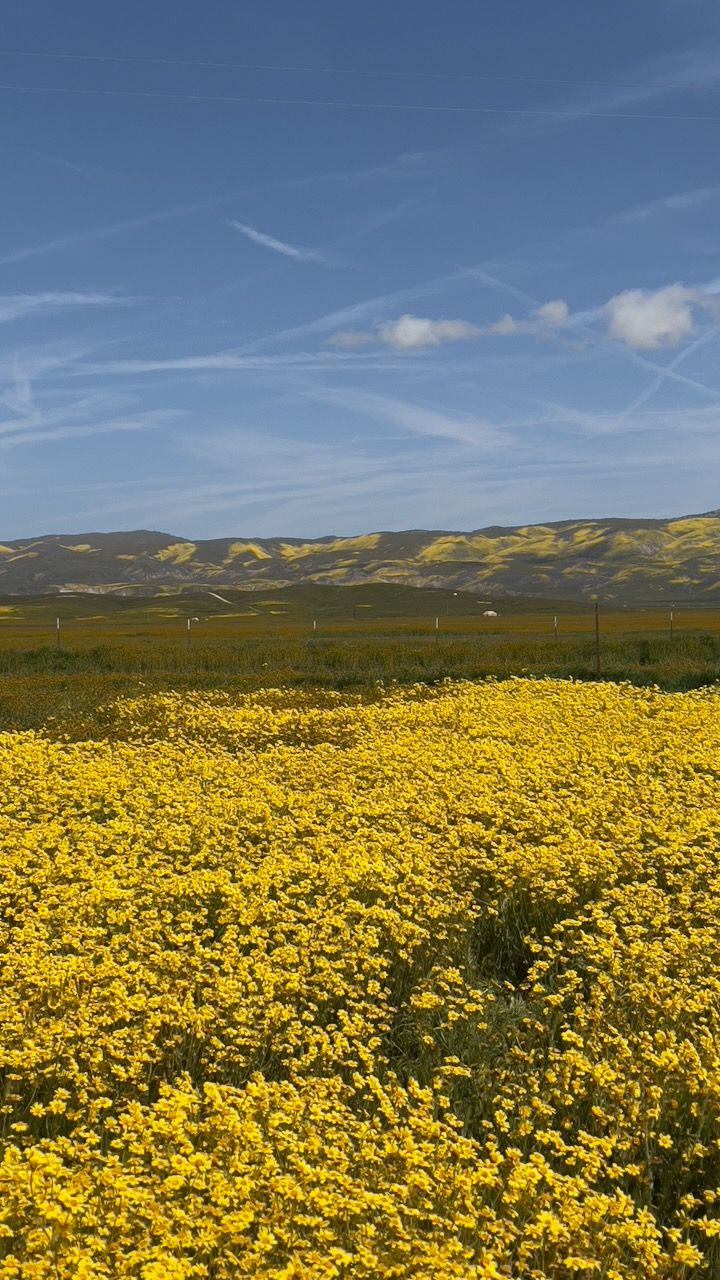 On our way back home, we also visited another famous place - Carrizo Plain National Monument. Soda Lake and its overlook hill showed a stunning view of the yellow plain. But the highlight was on our way to the Plain - through CA-58. Sometimes, the photo cannot genuinely presents what we have in our eyes; the terrific yellow hill on CA-58 would be a canonical illustration. The remarkable scene of CA-58 went through when we arrived in Paso Robles.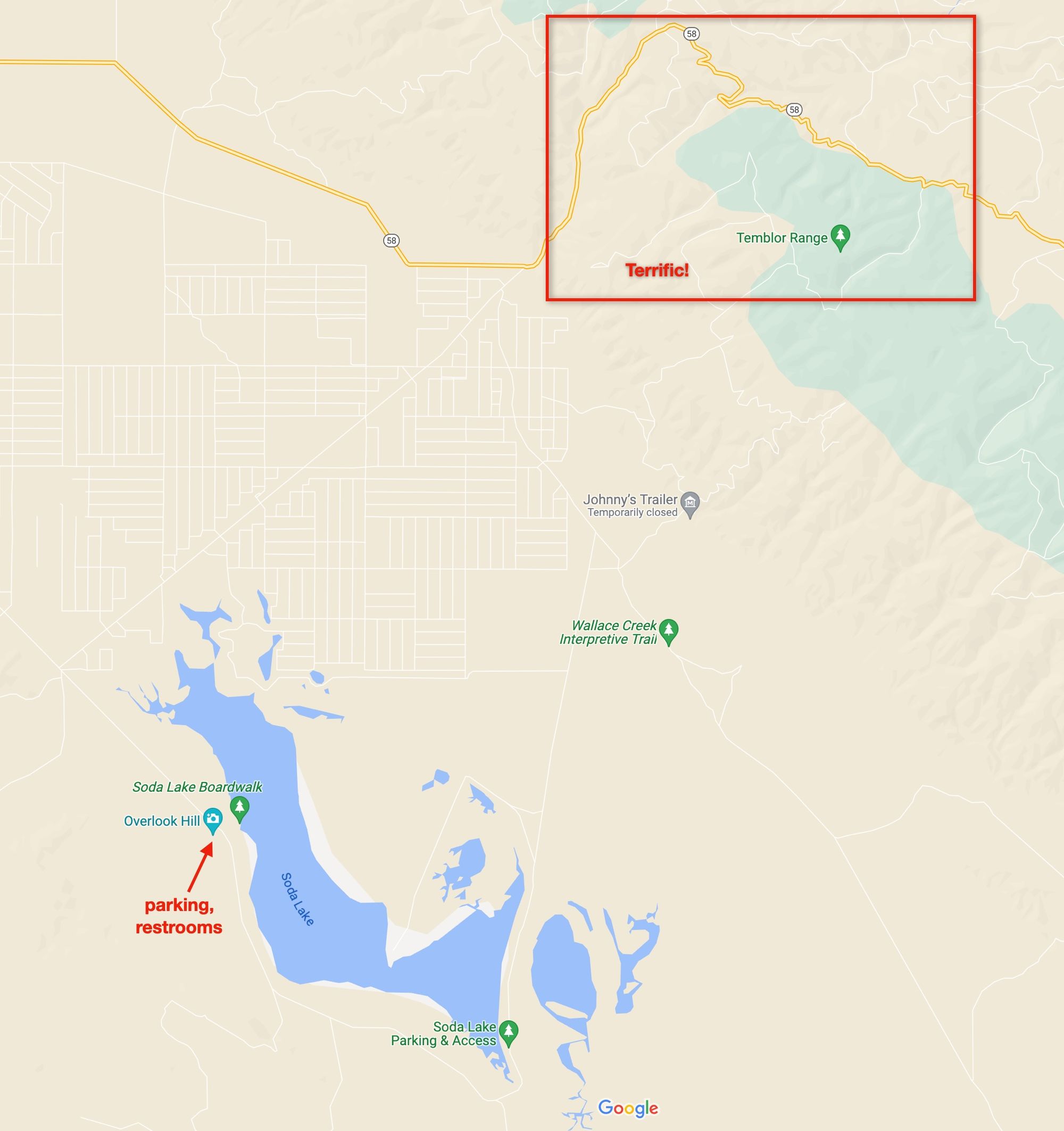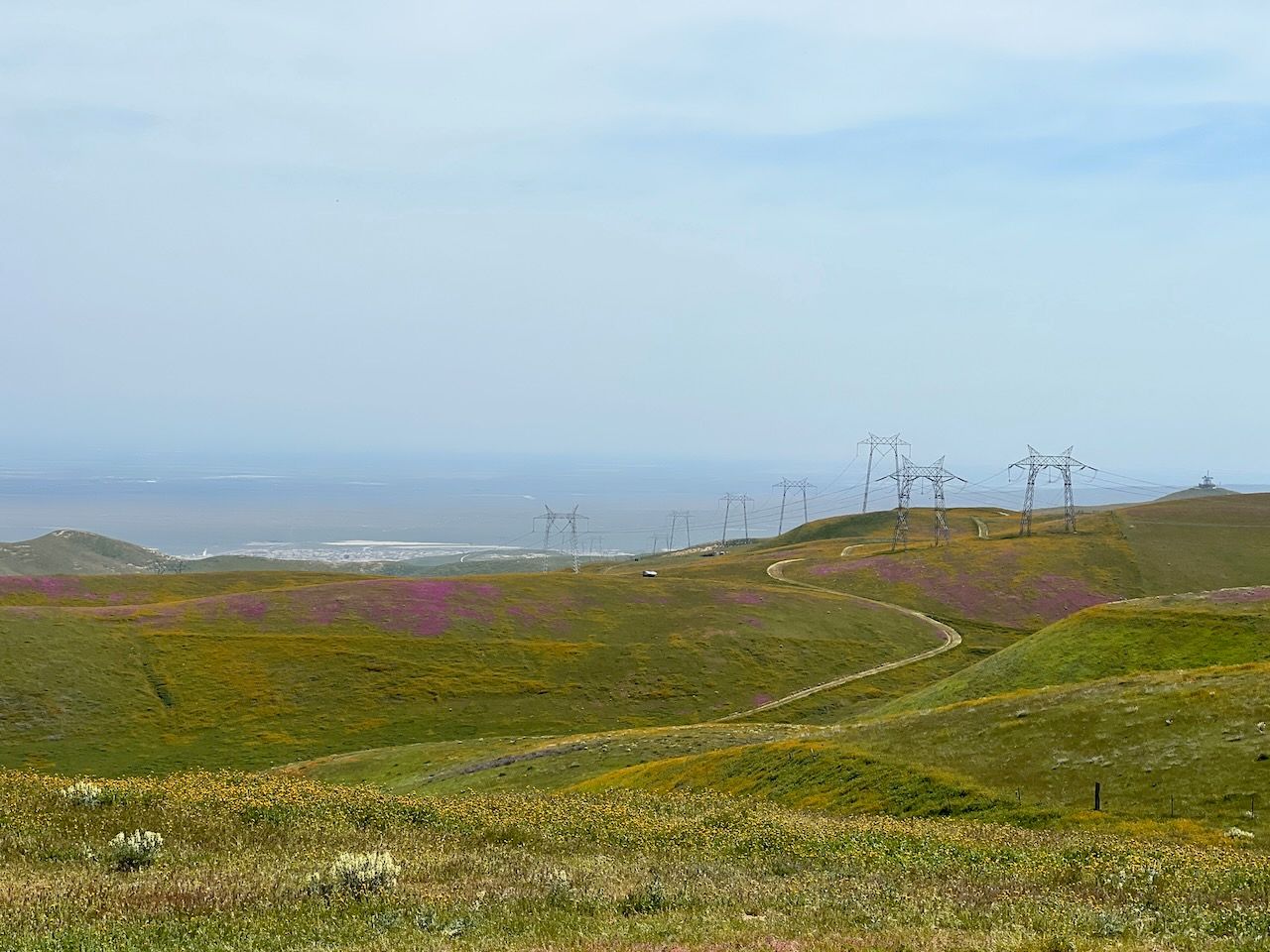 We had been to Paso Robles before, and it was still an exuberant town. We had lunch at the same restaurant before. There was an art market at the park, and we could get some beauty from local artists.
It was another 800 miles road trip, a little too much for a weekend family road trip. However, it was a trip where we could see California's glamour. It was so lovely to have it when California was in some colors.